At a time when there is increasing concern about the manner of conservation work being done on World Heritage monuments like the Taj Mahal, administrative work in government departments has come to a virtual halt as officials have either been put on poll duties, or are clandestinely mobilising support for politicians of UP's ruling BJP ahead of the Lok Sabha polls.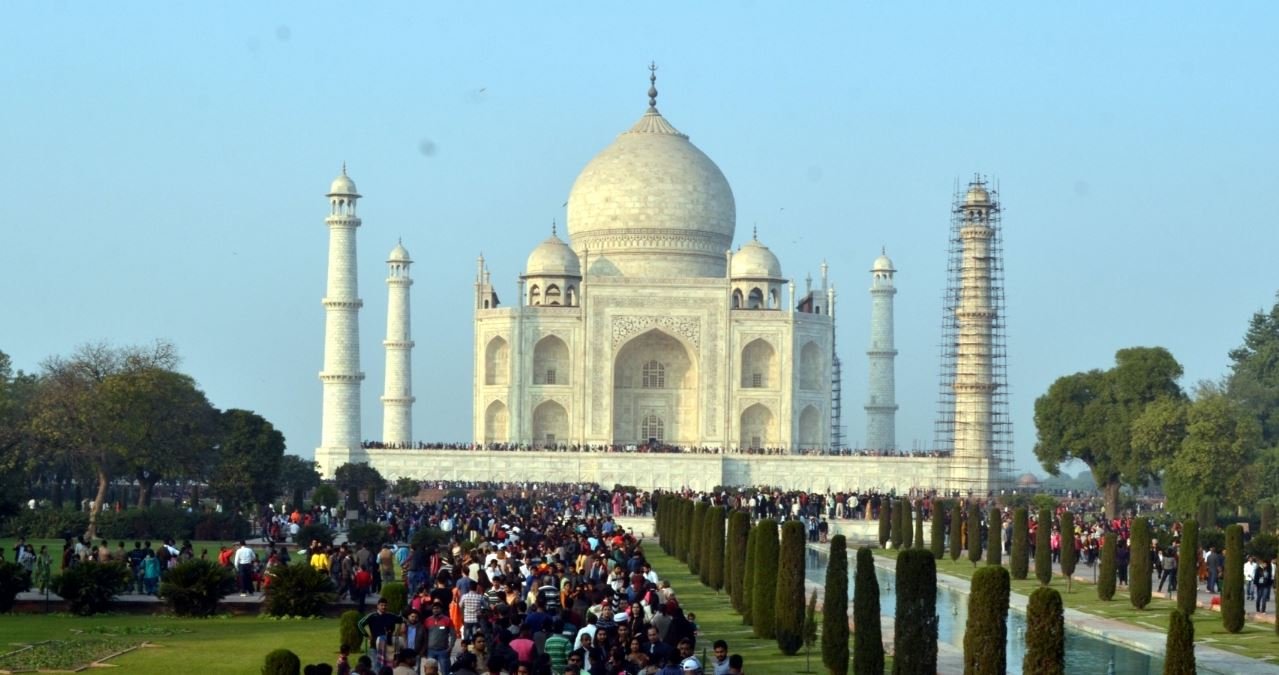 The offices wear a deserted look as word has gone around that pending work would be taken up only after the elections.
"Clearly officials are waiting to see which way the wind blows so that they can get transferred or shifted to more lucrative posts," lawyer Deepak Rajput said.
The office of the Chief Development Officer (CDO) at Vikas Bhavan is crowded as village pradhans and development functionaries scurry around to get fresh orders on various projects with the close of the financial year just two weeks away.
However, most officials are away for poll duty training.
At the municipal corporation headquarters, the corporators are working overtime to get projects completed in their wards to influence voters.
Agra Mayor Naveen Jain has been shuttling between Lucknow and Delhi, lobbying for a party ticket from the Fatehpur Sikri Lok Sabha constituency, from where the sitting MP Choudhary Babu Lal is likely to be replaced.
"Even the routine cleanliness drive and lifting of garbage has suffered as officials on monitoring and supervising duties have been sent for training or for other poll-related work," a corporator said.
The district police is under tremendous pressure as poll dates close in.
"Right now the biggest headache is getting firearms deposited before the March 31 deadline. More than 48,000 arms, most if them in the rural areas, have to be deposited, which is a huge task. The police stations have already circulated lists of criminals and history sheeters who have to tracked," an officer said.
And, as the process of filing nominations began from Monday, officials said elaborate arrangements had been made at the Collectorate to ensure that this goes smoothly.
"Barricading work is complete and traffic restrictions are in place," an official said.
The zonal and sector magistrates were sent out for poll training on Monday. Since departmental heads are out on poll-related work, it is natural for subordinates to take it easy and postpone work for future, a concerned citizen said.
Even medical services have suffered as government doctors have been sent for poll training. The worst affected is the district hospital.
The watchful eyes of the Election Commission, through its observers, have contributed to what appears as a general go-slow in administrative work, a senior official explained.