CBD has been on the market for some time. Not just for human consumption, but products derived from Cannabidiol oil have been considered safe for animals as well. So, if you are planning to give your dog supplements infused with CBD, all you would need is to simply find a reliable source to procure your supplies from.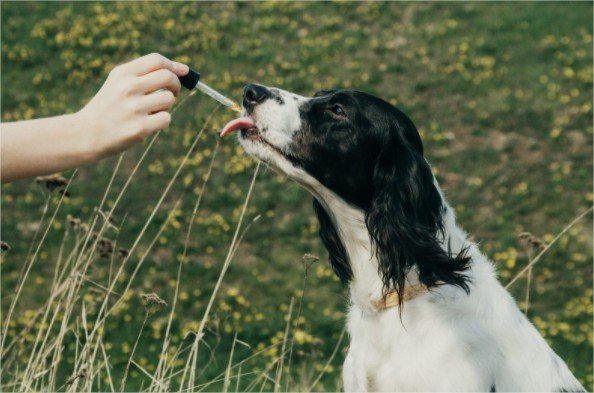 Finding a CBD supplier isn't a big deal today as some many manufacturers and distributors have joined the wagon enabling customers to pick their choicest CBD products either from retail stores or online. If you are looking for quality health products for animals, then this guide can help you make a comprehensive decision on which CBD oil product to buy for your pet. Let's take a look at how Cannabidiol can help your pet.
Forms of CBD oil products for pets
Just like Cannabidiol products that are made from hemp-derived oil, you will find CBD for dogs and cats as well. Among some of the common product forms that are available are oil tinctures, capsules and treats that are infused with the Cannabidiol oil. Here's how each of those can be used for animals.
Tinctures
Tinctures derived from organic Cannabidiol are typically packaged in glass bottles with a dropper. These are very convenient as you can easily measure the dose you want to give to your pet with the help of the dropper before administering it.
How to feed tinctures to animals
The tincture can be either shot directly into your dog's mouth or added to its food bowl. In the first case, the tincture has to be placed under the animal's tongue so that the oil can be swiftly absorbed into its bloodstream.
Sometimes pets show discomfort and hesitate to accept the tincture drops directly. In such cases, you may try to squirt it into the back of their tongue. Make sure to follow it up with some food so that you know that the tincture has been swallowed for your four-legged buddy.
Alternatively, you can also infuse your pet's treat with CBD tincture. Like, add it to their yoghurt or muffins, etc. The tincture can also be added to their meals.
Capsules
Capsules created from CBD solutions mostly contain full-spectrum Cannabidiol, terpenes and flavonoids. You may also find traces of natural hemp in such capsules.
Many companies that manufacture it emphasize that capsules are convenient to use as these can be simply popped into the pet's mouth. Moreover, with capsules, you don't have to measure the dose that you need to give as they already come measured. 
Treats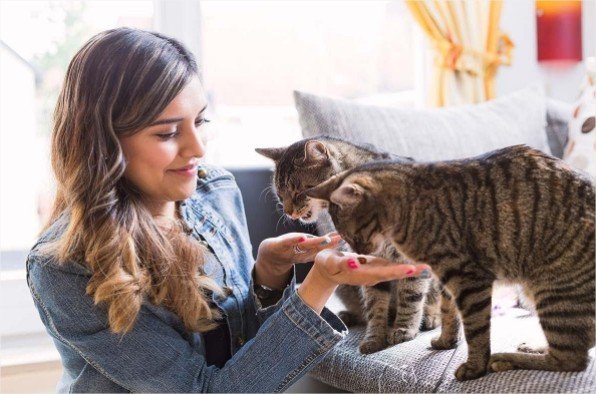 Treats infused with Cannabidiol oil come in various forms. These could include anything from gummies, peanut butter bites, bacon biscuits to chews and other flavoured bites. You can directly buy Cannabidiol based oil products such as treats available in packets. Find more information on various CBD oil treats for animals at https://www.quora.com/Are-there-different-types-of-CBD-oil-to-treat-different-things. 
Some facts
– In tinctures, the Cannabidiol concentration is higher than that in treats and capsules. However, the tinctures are known to provide holistic benefits of natural hemp-derived oil.
– CBD capsules are coated by a layer comprising vegetarian ingredients. This can sometimes delay in the absorption of the oil inside the capsule as compared to ingestion of tincture.
– Cannabidiol-infused treats are created in high temperatures. This can make the potency relatively weaker. Hence, tinctures and capsules would work faster.
It is important to administer the appropriate dose even when giving supplements to animals. Although there are no regulated dosage recommendations, every manufacturing company should be able to give you details of the amount of CBD in any of their products. It would be good to read the label before buying any product.
Typically, the dose recommended to your pet would depend on its weight, age and the concentration of the Cannabidiol solution to be administered to them. Follow this link to find more on whether it is safe to give Cannabidiol products to your pets.
Consulting a vet is always a good idea as he/she would be able to suggest the requirement according to the pet's health condition and needs. Also, it is important to discuss the dosage of Cannabidiol that you can give to the pet especially if it is already undergoing treatment.
Always choose to buy your cannabis products only from licensed manufacturers whether for human or animal consumption.