In a shocking incident, an audio conversation was leaked in which Maradona's lawyer and his neurosurgeon. The tape of the conversation about the late soccer legend Diego Maradona was very unpleasant to hear. Maradona's medical team discussed the legend, his condition in a very brutal way. There were also requests for probing the reasons behind his death. However, nothing ever surfaced earlier to this groundbreaking audio tape. This conversation and some chats happened over the messaging application WhatsApp. Argentine news outlet, infobae released the tape on January 31.
After this leaked tape, Diego Maradona's daughter Dalma was heart broken and so was his sister. Dalma took to Twitter and said she vomited out of disgust after hearing the discussion.
"I just listened to the audios between Luque and the psychiatrist and I vomited! The only thing I ask God is that justice is done!" says Dalma!
It was purportedly Laque and the psychiatrist, Augustina Cosachov who were discussing Maradona's health condition.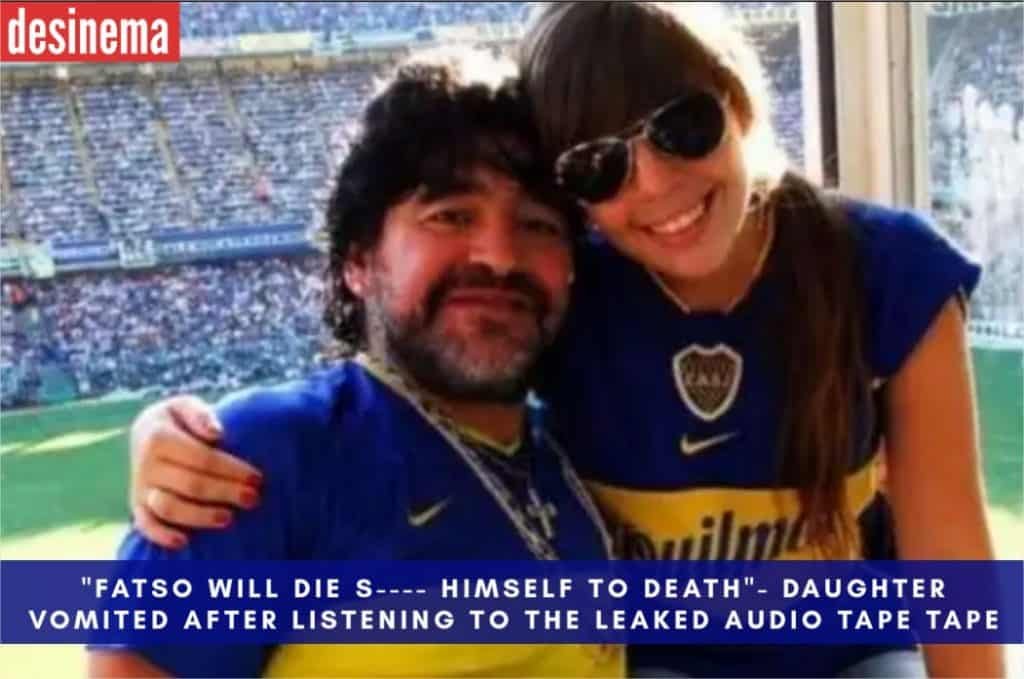 Leopoldo, Maradona's neurosurgeon was heard describing the legend as "fatso" who was going to "sh–t himself to death on the day of his death. It is very heartbreaking to hear this conversation, says his sister.
Maradona passed away from the mortal world at the age of 60 on November 25, 2020 from a cardiac arrest at his home in Buenos Aires. He was recovering there from his recent brain surgery done in October.
The audio reportedly was more than 30 minutes longer where Leopoldo was being given the information about Maradona's deteriorating health by Cosachov, his neurosurgeon, says Infobae.
Cosachov reportedly told Luque Leopoldo that "We entered the room and [he] was cold, cold," in one audio message published by Infobae.
The next audio of the conversation was
"With all the circulation marked. We started to do the resuscitation and he recovered his tone a little and, let's say, he recovered a little body temperature. All of that was more or less 10 minutes that we did manual CPR and then the ambulance arrived. Now they are proceeding."
Chaschov shared the image of Maradona's death being reported on T.V. to Leopoldo and Luque replied with: "Yeah man, it looks like the fatso went into cardio respiratory arrest and he's going to s— himself to death. No idea what he did. I'm on my way there."
"If the truth always triumphs, you two will go to prison. The lightness with which a private conversation on November 25 is published disgusts me," his sister, Giannina said.
However, after the leaked conversation and the reactions, Luque says that he has been targeted as a scapegoat. He remains free of charge. However, the star's daughter is demanding the case to be reopened and probed in.