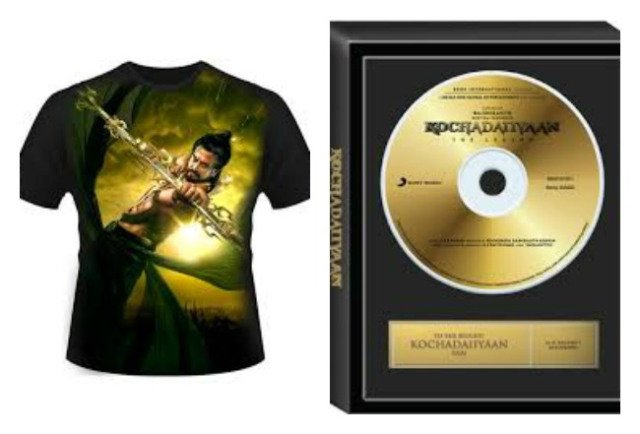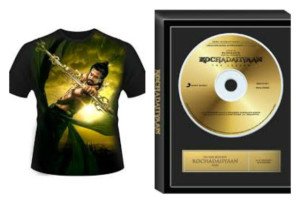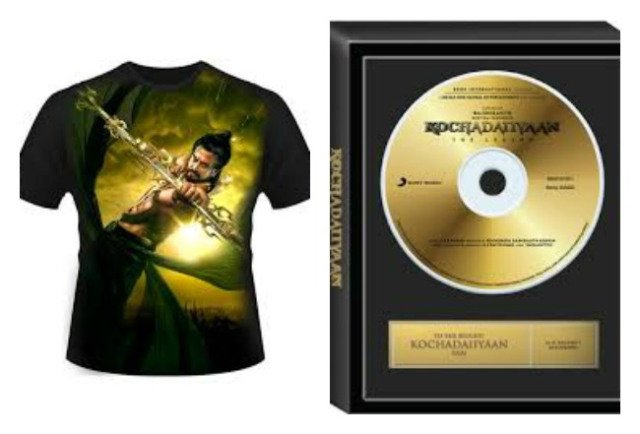 Many years back, superstar Rajinikanth's wife Latha personally sold to the star's fans T-shirts and lockets which bore Rajini's image. There were, of course, criticism from certain quarters which questioned Latha's decision to sell these items herself. Rajini's fans purchased those items in large numbers, though.
The past revisits now as the audio CD of Rajini's Kochadaiiyaan, which is slated to hit the screens in January, is to be sold along with a T-shirt bearing Rajini's image which would obviously be a till from the film. The CD, which would be gold-plated, would be kept in an exclusive case and with a T-Shirt, has been priced at Rs.499.
Another proposal has been floated by a popular cellphone company which has made a special arrangement. As per this arrangement, the company would be launching a new scheme/offer on the eve of release of Kochadaiiyaan in theatres. All the numbers offered by the company on Rajini's birthday would be fancy numbers to suit the needs and wants of the subscribers/Rajini's fans.
The charge for such a cellphone connection, however, would be slightly on the higher side than the usual offers. Whether or not these offers have Rajini's personal approval or not hasn't yet been revealed.