We got Independence in 1947, but not from CORRUPTION. One of the biggest barrier of the nations growth today is corruption.
The below listed scams may be familiar for most of us, but the money involved will leave you astonished. The figures mentioned is just an estimate from various sources, no one knows the exact figure.
1. Bofors Scam – Rs 200 Crores ( 1980s )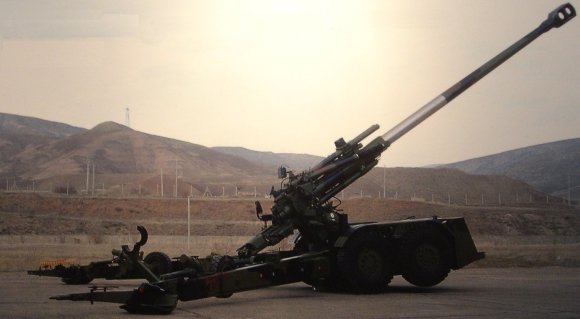 Then Prime Minister Rajiv Gandhi and several others were accused of receiving kickbacks from the now defunct Swedish arms company Bofors AB  for claring a contract to supply India's 155 mm field howitzer. The Swedish State Radio had broadcast a startling report about an undercover operation carried out by Bofors, Sweden's biggest arms manufacturer, whereby $16 million were allegedly paid to members of former PM Rajiv Gandhi's Congress.
Interesting Fact: This was one of the most controversial scam because it had strong emotional appeal since the scam was related to the defense services and India's security interests.
2.  Tatra truck scam – Rs 750 Crores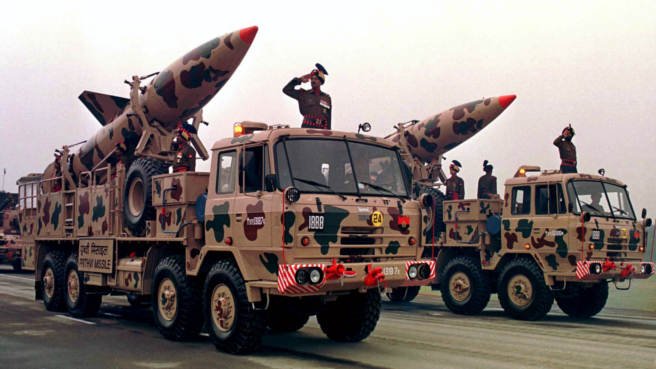 After the Kargil war and the 13-month deployment on the India-Pakistan borders in 2002, the army realized that the trucks were inadequate. Flouting defence ministry guidelines, BEML, formerly Bharat Earth Movers Limited, a Rs 3,500 crore company in which the government of India is the majority shareholder, has been buying components for the 6×6 and 8×8 trucks from a middleman in London.
The defence procurement guidelines clearly mention that all purchases are to be made from the original equipment manufacturer (OEM). However, a DNA investigation revealed that  BEML, was dealing with Tatra Sipox (UK) Ltd, which is neither the OEM nor a subsidiary of the OEM.
Interesting Fact: Army Chief General VK Singh, in an  interview, admitted that he was offered bribe of Rs14 crore for clearing the purchase of 600 substandard Tatra-all-terrain vehicles.
3. The Fodder Scam – Rs 1000 Crores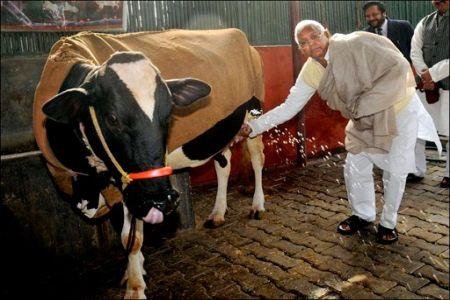 If you haven't heard of Bihar's fodder scam of 1996, you might still be able to recognize it by the name of Chara Ghotala, as it is popularly known in the vernacular language.
The scam involved fabrication of fictitious livestock for which fodder, medicines and animal husbandry equipment was supposedly procured. The animal husbandry department is said to have embezzled Rs 1000 crore through the scheme.
Then Chief minister of Bihar Lalu Prasad Yadav was forced to resign in the wake of the scandal.
Interesting Fact: Fodder scam had been going on for over two decades before it came to light in 1996
4. Chopper scam – Rs 3600 Crore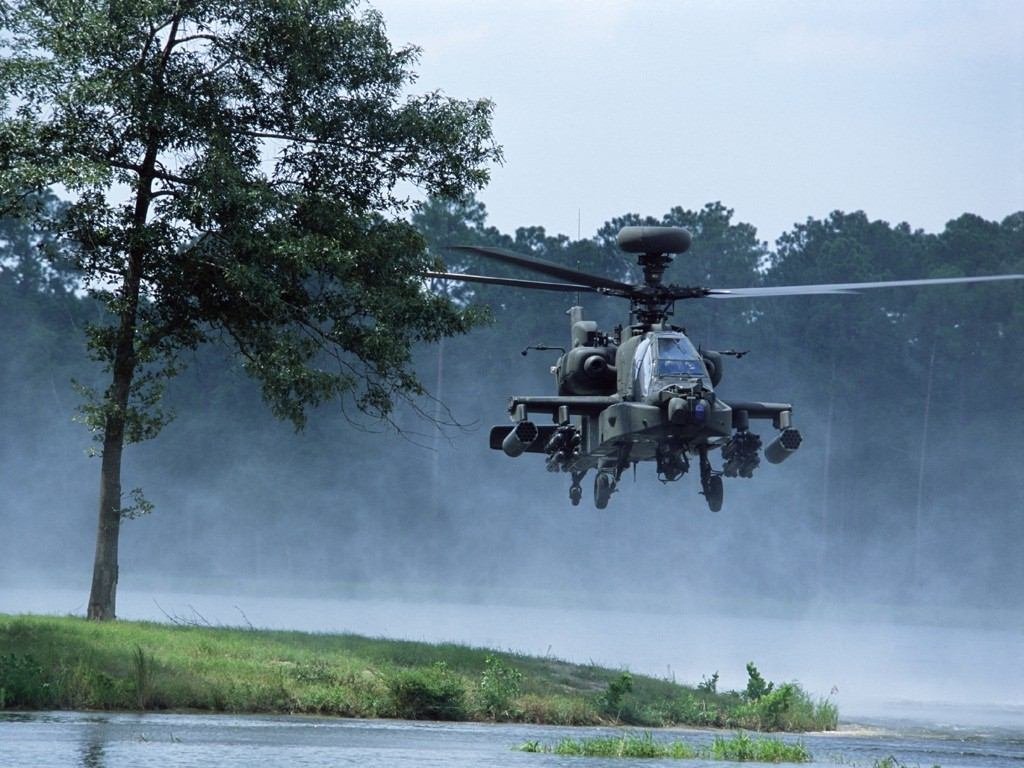 India had signed a contract to purchase 12 AgustaWestland AW101 helicopters in February 2010. The Rs3600 crore-scam came to light on February 12, 2013, when  Finmeccanica CEO Giuseppe Orsi was arrested by Italian authorities for  bribes allegedly paid to secure the sale of 12 helicopters to India.
On March 13, 2013, the CBI had filed an FIR against the former IAF chief and 12 others for alleged cheating and criminal conspiracy in the Rs 3600 crore VVIP helicopter deal. The FIR also named brother of former Union minister Santosh Bagrodia, Satish Bagrodia and Pratap Aggarwal, Chairman and Managing Director of IDS Infotech in the case.
Interesting Fact: Tyagi is first chief of the Indian Air Force to be named in a corruption or criminal case by the CBI.
5. Harshad Mehta Stock Market Scam – Rs 5000 crores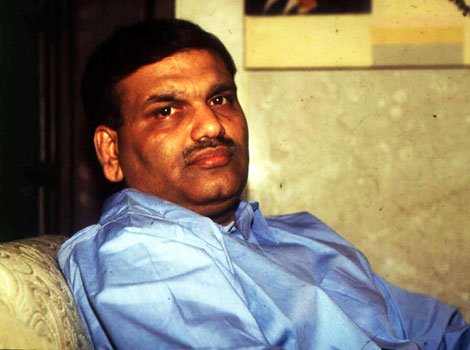 Legend in the Indian stock market, famously know as 'Big Bull' among stock brokers. Harshad Mehta exploited a loop hole in the Indian Banking system and was engaged in a massive stock manipulation scheme financed by worthless bank receipts, which his firm brokered in "ready forward" transactions between banks.
Mehta was convicted by the Bombay High Court and Supreme Court of India for his part in a financial scandal valued at Rs 5000 Crore which took place on the Bombay Stock Exchange (BSE). He was tried for 9 years, until he died in the late 2001.
Interesting fact: In 1995 he made a public announcement in which he claimed to have given Rs 1 Crore to the then congress Prime Minister Narsimha Rao.
6. The Hawala Scandal – RS 5395 crore
Hawala is one of the biggest ever scandal which involved over 115 top politicians and bureaucrats of the country. Never before so many top politicians been caught in a single scandal. From the list of those accused also included LK Advani, VC Shukla, P Shiv Shankar, Sharad Yadav, Balram Jakhar, and Madan Lal Khurana.
For the first time in Indian politics, it gave a feeling of open loot all around the public, involving all the major political players being accused of having accepted bribes and also alleged connections about payments being channeled to Hizbul Mujahedeen militants in Kashmir.
Interesting fact: No one was convicted after the hawala records were judged inadequate as main evidence in court.
Source 
7. Uttar Pradesh NRHM Scam – Rs 10,000 Crores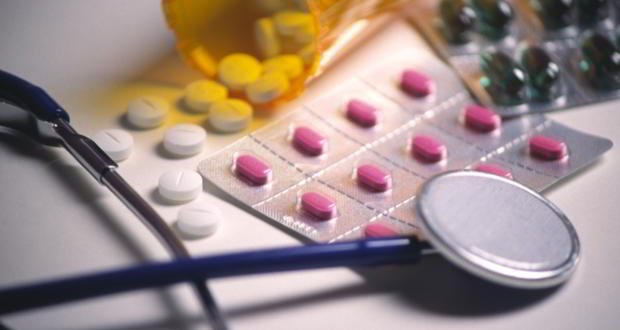 The NRHM scam of Uttar Pradesh is the scam that uprooted the faith of common people in politicians as different levels of investigation revealed amazing facts behind the cases. Top politicians and bureaucrats are alleged to have siphoned off Rs 10,000 crore from the National Rural Health Mission, a central government scheme, meant to improve health care delivery in rural areas. The scam came to the limelight after two Chief Medical Officers (CMO) were shot dead outside their houses.
Interesting fact: Deputy-CMO YS Sachan, who was suspected to have had a role in the murders, was arrested, but died mysteriously in prison.
8. Satyam Scam – Rs 14,000 Crores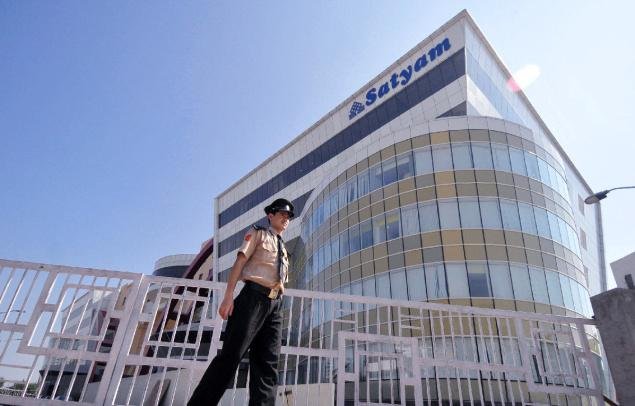 Satyam is the biggest fraud in the corporate history to the tune of Rs 14,000 crore. The company's disgraced former chairman Ramalinga Raju kept everyone in the dark for a decade by fudging the books of accounts for several years and inflating revenues and profit figures of Satyam. Finally, the company was taken over by the Tech Mahindra which has done wonderfully well to revive the brand Satyam.
Interesting Fact: Indian government's intervention saved number for young employers in loosing their jobs and finally Tech Mahindra took over the company.
9. Bellary Mining Scam Reddy Brothers – Rs 16,080 Crores
What led to Scam: Rising global iron-ore prices driven by Chinese demand brought focus to the iron ore rich Bellary region of Karnataka. A report published by former Lokayukta of Karnataka, Justice Santosh Hegde said that Yeddyurappa and his family members had accepted bribes in the form of donations to  trusts from mining companies in exchange for issuing extention of the lease period from 2004 to 2017, which was illegal.
This Led resignation of former chief minister BS Yeddyurappa,  involved mining barons, the Reddy brothers.
Interesting Fact: The Karnataka government suffered a loss of Rs 16,085 crore.
10. Telgi Scam – Rs 20,000 Crores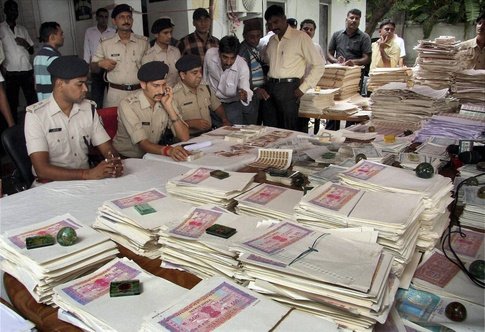 Abdul Karim Telgi, the maestro managed to print fake stamp papers and then sold them to various financial institutions and banks. He appointed 300 people as agents who sold the fakes to bulk purchasers, including banks, insurance companies, and share-broking firms. The tentacles of the fake stamp and stamp paper case had penetrated 12 states and was estimated at a whooping Rs 20,000 crore plus.
Interesting Fact: The Telgi clearly had a lot of support from government departments that were responsible for the production and sale of high security stamps.
11. Antrix Devas Scam – Rs 2.0 Lakh crore ( loss )
The scam involves former ISRO chairman G Madhavan Nair and three other scientists who were responsible for a controversial contract between Antrix Corporation and Devas Multimedia Private Limited on January 28, 2005. Under the deal, Antrix was to provide 70 MHz of S-Band wavelength to Devas for broadcasting purposes. This was to be done  by ISRO leasing out S-band transponders in two satellites (GSAT6 and GSAT6A) to Devas.
The principle of 'first come, first served' deployed by A. Raja for 2G spectrum allocation – which has landed him in jail – was also followed by space scientists while allocating S-band transponders and spectrum to Devas. The audit report pegged the loss at Rs 2.0 Lakh crore.
Interesting Fact: All the risk was to be borne by ISRO, including penalties for delays. With the agreement with Antrix in hand, Devas promoters struck gold. The shareholding pattern quickly changed with one share of 10 going for as much as 1.26 lakh
12. Commonwealth Games Scam – Rs 70,000 Crores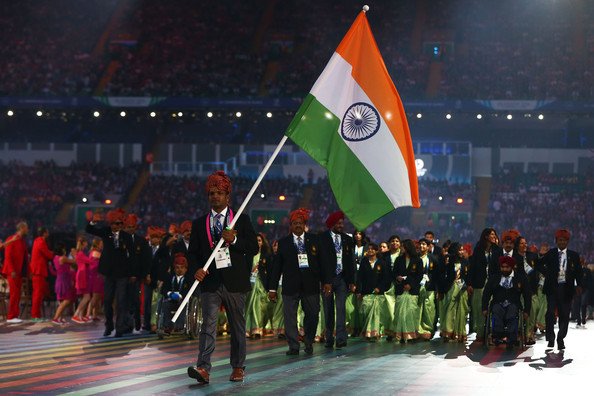 Among all the scams, Common Wealth Games Loot was the only loot which got highest attention in the media. We are not sorry to call this a loot, and here is why.
It is estimated that out of Rs 70,000 crore spent on the Games, only half the said amount was spent on Indian sports persons. The Central Vigilance Commission, involved in probing the alleged corruption in various Commonwealth Games-related projects, has found discrepancies in tenders – like payment to non-existent parties, will-full delays in execution of contracts, over-inflated price and bungling in purchase of equipment through tendering – and misappropriation of funds.
Interesting Fact: Apart from the money scam there are thirty plus other controversy in Wikipedia page ( More or less we can relate them to money scam ).
13. Wakf Board Land Scam – 1.5 – 2 Lakh Crores
In March of 2012, Anwar Maniapdy, the chairman of Karnataka State Minorities Commission submitted a sensational report which alleged 27,000 acres of land, which was controlled by Karnataka Wakf Board had been allocated illegally or misappropriated. The value of land which was misappropriated was in tune of Rs 1.5 to 2 lakh crore.
The land managed by Wakf board, a Muslim charitable trust, is typically donated to under-privileged and poor people of Muslim community. However, the report alleged that nearly 50 percent of the land owned by Wakf board was misappropriated by Politicians and Board members in conjunction with real estate mafia at fraction of actual land cost.
Interesting Fact: Even after a decade the investigations for this are still ongoing.
14. 2G Spectrum Scam – Rs 1.76 Lakh Crore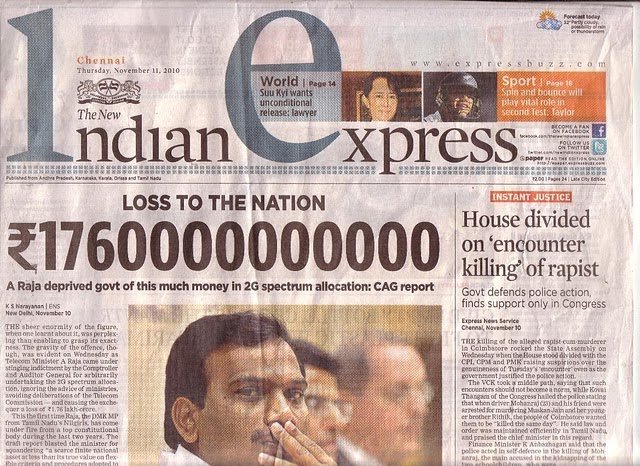 One of the largest financial scams in the country, the 2G scam involves undercharging by government officials to various telecom companies during the allocation of 2G licenses for cell phone subscriptions. The telecom bandwidth tender was undervalued and offered to a preferred few on a 'First-Come-First-Served' basis instead of a transparent auction system, advised by the PMO.
At the heart of this Rs 1.76 lakh crore worth of scam is the former Telecom minister A Raja – who according to the CAG, has evaded norms at every level as he carried out the dubious 2G license awards in 2008 at a throw-away price which were pegged at 2001 prices. The cases are still going on against many people including A. Raja, M. K. Kanimozhi and many telecommunication companies as well.
Interesting Fact: The 2G spectrum allocation happened 5 years earlier than Coal Scam which came out in 2012.
15. Indian Coal Allocation Scam – Rs 1.86 Lakh Crore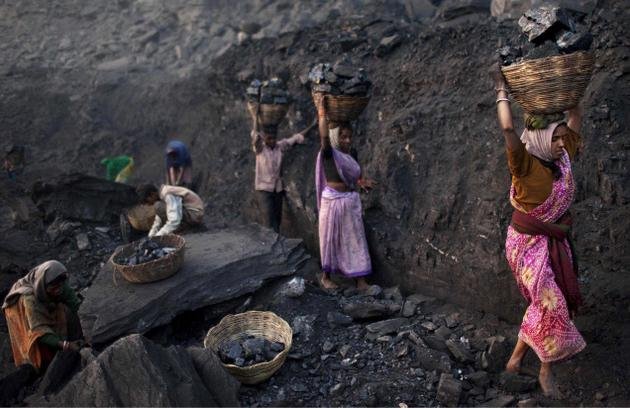 Fancy name by media for this scam is Colgate. While many think that 2G scam remains the biggest one in size in India. But this coal allocation scam dwarfs it by the amount involved. This scam is in regards to Indian Government's allocation of nation's coal deposit to PSU's and private companies. The scam happened under Manmohan Singh government and came out in 2012.
Dr Manmohan Singh was in charge of the Coal Ministry between 2006 and 2009. Some of the files missing contain information on allocations of coal fields during this period.
After a lot of hammering by the Opposition, all except seven files were traced and sent to the CBI to further the probe.
Interesting Fact: Initially the loss was pegged at over a whooping Rs 10 lakh crore, but the CAG revised it to Rs 1.86 lakh crore after leaving out PSUs from its final report.
How tough can it be to make our country corruption free ?