The exciting world of gambling never fails to spark excitement, no matter where it turns up. There's something about the glitz and glamour of casinos that make us feel like a million bucks and gives us the sense that anything's possible. If you're a fan of that feeling, then why not combine the high-energy atmosphere of gambling and casinos with one of the world's favorite pastimes? We're talking about watching TV, of course. Gambling has been a common theme in quite a few blockbusters over the years, but if you're wondering which of them you should start with, just go with these classics.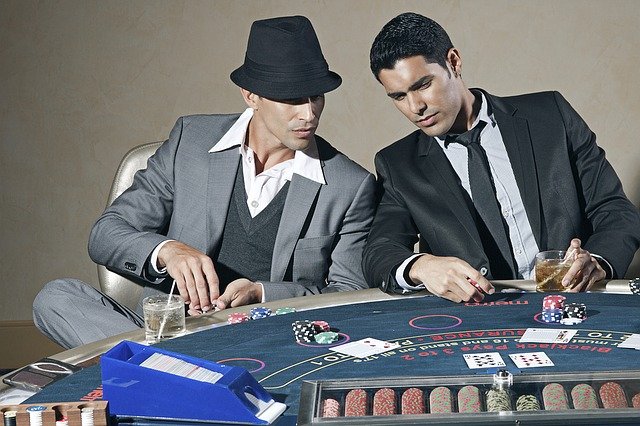 21
We'll start this off with a classic gambling movie that we consider to be criminally underrated. Per the title, the movie quite heavily features the game 21 blackjack, something that fans of the classic table game will surely appreciate, and goes with a concept that's rarely featured in movies. The story follows Ben Campbell, and MIT student who's in desperate need of cash to pay his tuition bills, and finds a way to get it by unexpected means. Ben and a group of students under the leadership of their out there Professor go on a spree through Vegas, using their math knowledge to get big wins.
This inevitably gets them in some heart-racing trouble that gives the movie a nice twist. While we don't suggest you do that the same way our film characters do, going to a casino can be a great way to have some fun. If you're unsure as to where to turn, you can check out CasinoEncyclopedia reviews to make the best choice. 
Ocean's Eleven
Ocean's eleven is somewhat of an older flick, but one that's definitely worth your time. This classic mix of action and comedy falls under the category of movies you can watch over and over again and never feel bored! At the center of the movie is of course a casino. The story revolves around Danny Ocean, a thief that can't seem to stay away from the con for even a second. With a brilliant plan in mind, Danny Ocean recruits an interesting, to say the least, group of misfits, all equipped with the skills he needs to pull off his insane casino heist!
It's hard to delve deeper into the movies without giving too much away, but we guarantee that you won't be disappointed with it in the slightest. Ocean's Eleven's success isn't all due to the excellent storyline though, a lot of the credit goes to the top-notch casting choices. Featuring some of Hollywood's most coveted A-listers like George Clooney, Brad Pitt, Julia Roberts, Matt Damon, and several other talented actors, Ocean's eleven is a treat for anyone that loves comedy infused action.
Casino Royale
Bond movies never fail to bring the action, but Casino Royale is by far one of the best in the franchise. In this iteration, the famous spy is played by leading man Daniel Craig, on a mission to take down the bad guy who plans to finance his wicked operations by winning a high-stakes poker game. Like any other Bond movie, Viewers can expect to have their eyes glued to the screen at all times, waiting for the next big scene to unfold.
Other than our action star Daniel Craig, Casino Royale features a great cast of talented actors that we always love seeing. We have returning bond favorite, Judi Dench, Mads Mikkelsen expertly playing the villain Le Chiffre, and the new addition to the Bond girl lineup – the stunning Eva Green.