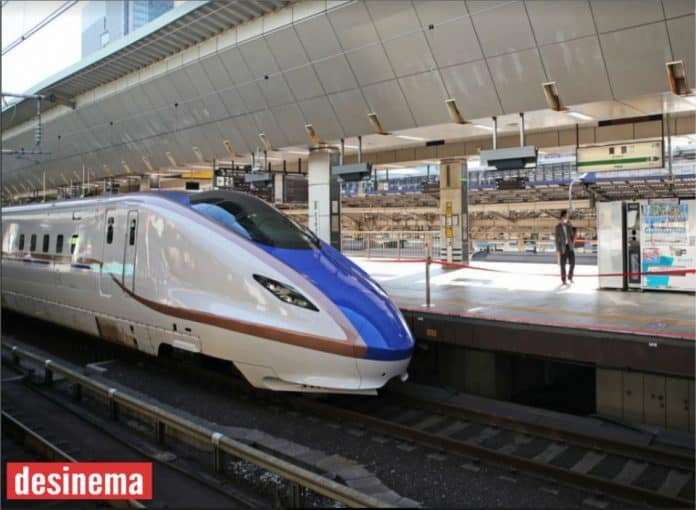 A symbol of national pride and vital part of Japan's transport infrastructure, the famed high-speed "bullet train" got some unwanted attention from regulators this month after the driver briefly abandoned his controls to take a bathroom break leaving the futuristic, aerodynamically elongated N700S and its 160 passengers to hurtle along the tracks at 93 miles-per-hour (150 kmph)
A Japanese train driver faces possible punishment after he left the cockpit of a speeding bullet train for several minutes to go to the toilet.
He had asked a conductor, who did not have a driver's licence, to man the train which was travelling at 150km/h (93mph), according to local media.The incident reportedly did not affect the journey.
The train departed Tokyo Station at 7:33 a.m., bound for Shin-Osaka station, one of the busiest and most lucrative train routes in the world. At 8:14, outside the city of Odawara southwest of Tokyo.
The driver later apologized, saying his prolonged toilet break was the result of abdominal pain. He added that he hadn't stopped the train at the nearest station because he didn't want to cause a delay.
JR Central has issued an official apology and reported the incident to the Ministry of Land, Infrastructure, Transport and Tourism. The company added that it will be reinforcing rules and awareness of best practices among its staffers and is considering disciplining the driver and conductor.
The company's rules state that if drivers feel unwell they must contact their transport command centre. They are also allowed to ask a conductor to take over the controls, but only if the conductor has a driver's licence.The driver and the conductor now face possible disciplinary action, said JR Central.
Senior official Masahiro Hayatsu told reporters: "It was an extremely inappropriate act. We apologise."Japan's famously efficient railways are strictly regulated with high safety standards, and rail accidents are rare.
The last major incident happened in 2005 when a train derailed in the western city of Amagasaki, killing 107 people. The Shinkansen, which is Japan's bullet train rail network, has never had an accident in its 57-year history.