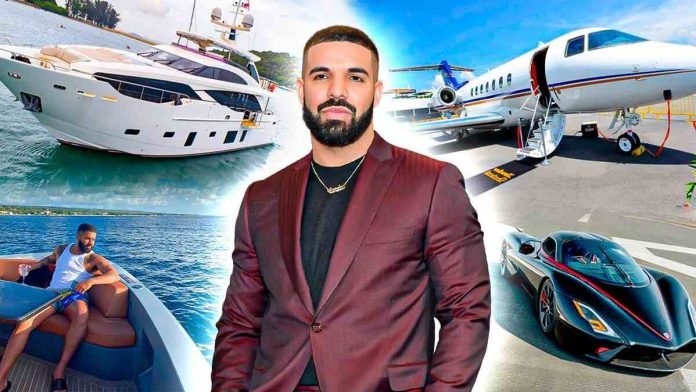 In the ever-evolving landscape of the music industry, only a select few artists manage to rise to global stardom, captivating audiences with their talent, passion, and persona. Among these luminaries stands the incomparable Drake. Widely regarded as one of the most successful and influential musicians of his generation, Drake has garnered immense wealth and fame throughout his career. In this article, we delve into the journey of Aubrey Drake Graham, exploring the various facets that contribute to his staggering net worth.
Early Life and Career Beginnings
Born on October 24, 1986, in Toronto, Canada, Drake's journey into the world of entertainment started with his acting role as Jimmy Brooks on the popular TV series "Degrassi: The Next Generation." Though acting brought him initial recognition, his love for music was undeniable, and he soon shifted gears to pursue a career in the music industry.
Breakthrough in Music
Transitioning from acting to music, Drake released his debut mixtape "Room for Improvement" in 2006, which laid the groundwork for his subsequent success. His follow-up mixtape, "Comeback Season," further solidified his position as an emerging artist to watch. In 2009, he dropped his third mixtape, "So Far Gone," which catapulted him to stardom, receiving critical acclaim and commercial success.
A Record-Breaking Career
With the release of his first studio album, "Thank Me Later" in 2010, Drake's popularity soared to new heights. The album debuted at number one on the Billboard 200 chart and was certified platinum. His subsequent albums, including "Take Care," "Nothing Was the Same," "Views," and "Scorpion," continued to dominate charts, solidifying his status as a chart-topping powerhouse.
Business Ventures and Endorsements
Beyond music, Drake has delved into various business ventures, showcasing his entrepreneurial acumen. He has invested in the tech industry, endorsed major brands, and even ventured into the world of alcohol with his Virginia Black whiskey brand. These endeavors have significantly contributed to his net worth.
The OVO Sound Label
As an artist with a keen eye for talent, Drake founded the record label "October's Very Own" (OVO Sound) in 2012. The label has signed several successful artists and producers, becoming a powerhouse in the music industry and adding to Drake's wealth.
Drake's Acting Career
While his music career has taken precedence, Drake hasn't abandoned his acting roots entirely. He has made appearances in movies and television shows, showcasing his versatility as an entertainer.
Awards and Recognitions
Drake's contributions to music have not gone unnoticed. He has received numerous awards and accolades, including Grammy Awards, Billboard Music Awards, and Juno Awards, among others, further solidifying his position as a dominant force in the industry.
Personal Life and Relationships
Despite his celebrity status, Drake has managed to keep aspects of his personal life private. However, his relationships with other high-profile celebrities have occasionally made headlines.
Philanthropy and Charity Work
Beyond his artistic achievements, Drake has shown a commitment to giving back to the community through various philanthropic endeavors and charitable contributions.
Controversies and Criticisms
With immense fame comes heightened scrutiny. Drake has faced his fair share of controversies and criticisms throughout his career, but he has managed to weather them with resilience.
Drake's Impact on the Music Industry
Drake's influence extends far beyond his chart successes. He has played a significant role in shaping modern hip-hop and R&B and has paved the way for a new generation of artists.
Upcoming Projects and Future Prospects
As an artist constantly pushing boundaries, fans eagerly anticipate Drake's future projects and collaborations, which are expected to further solidify his position in the music industry.
Conclusion
Drake's journey from an aspiring actor in Canada to an international music sensation is nothing short of remarkable. With a relentless work ethic, innate talent, and a magnetic personality, he has amassed a substantial net worth, becoming a true icon of the modern music era.
FAQs
What is Drake's current net worth? Drake's net worth is estimated to be in the range of hundreds of millions of dollars.
What are some of Drake's most famous songs? Some of Drake's most famous songs include "Hotline Bling," "God's Plan," "One Dance," and "In My Feelings."
Has Drake won any Grammy Awards? Yes, Drake has won multiple Grammy Awards for his exceptional musical contributions.
Does Drake own any other businesses apart from music? Yes, Drake has invested in various businesses, including tech ventures and his whiskey brand.
Is Drake involved in any philanthropic activities? Yes, Drake is known for his philanthropy and has been involved in various charitable endeavors.
Other Celebs Net worth