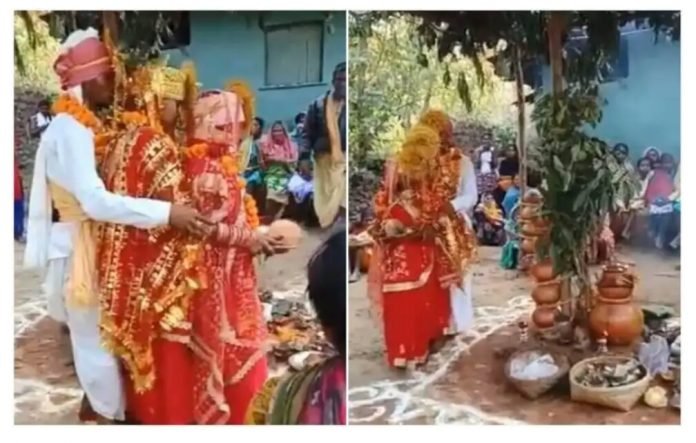 A man in Chhattisgarh fell in love twice and tied the knot with both women at the same ceremony. Chandu Maurya, who hails from Tikralohnga village of Maoist-affected Bastar district, married two women on January 5. The wedding ceremony was attended by about 500 people, including friends and well-wishers.
"Both Haseena and Sundari came to know about each other and agreed to have a relationship with me. We were in touch over the phone but one day Haseena landed at my home to live with me. When Sundari came to know that Hase hiena is here, she also came to me. And since then, we started living in the same house like a family," Chandu
"Fed-up with the questions, I decided to marry both of them because they both loved me. I can't betray them. They agreed they both will live with me forever," said Chandu.
While family members of Haseena attended the wedding ceremony, Sundari's family did not arrive. "They (parents) are not happy with me today but things will change. Both Haseena and me are very happy with Chandu and his family and will live with him forever," Sundari was quoted as saying
Source