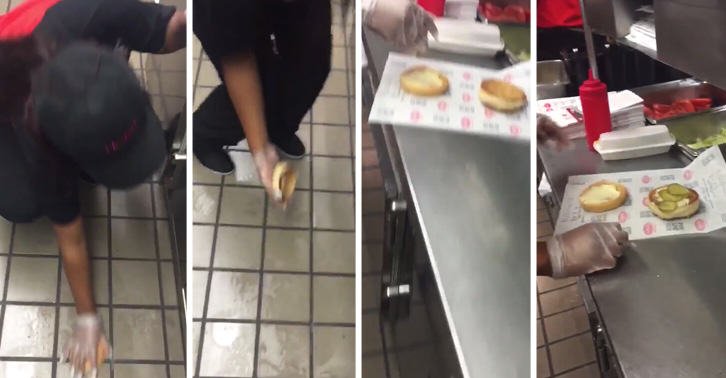 By watching this video I have lost appetite for eating burgers any more. We are not sure what prompted this lady to do this.
May be bad customer or bad day… but whatever it is, she can't do this!
She can't serve people with such a disgust. Hope some action is taken against her.
Hope you don't lose appetite for the burger after watching this video