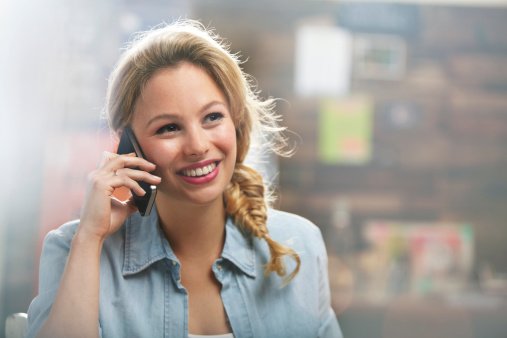 In the booming mobile app market, financial institutions have invested in developing and maintaining stock trading apps for their investors and traders. With this venture, mobile online trading apps and stock trading apps have added on to the increasing demand for mobile app developers, especially iOS developer and Android app developers.
In collaborating with developers, financial institutions are learning and applying the various ways they can leverage this technology. This also includes improving the financial know-how of its customers and app users. Mobile users are now learning about the ways on how mobile apps are used in online stock trading and managing portfolios. But even before these institutions go and hire Android developers or iOS developers, extensive research on the pros and cons, as well as the costs and feasibility, of such venture are conducted.
Pros and Cons of Stock Trading Apps
No technology is perfect, and this includes mobile online trading apps. Stock trading apps may be another profitable niche in this technological age, but this technology comes with its own advantages and challenges, for both users and financial institutions.
Advantages:
Financial transactions, specifically trading assets and shares in the stock market, become a lot more convenient to both users and financial institutions.
Mobile online trading apps make stock trading even more accessible to an expanded audience; which is everyone or anyone with the interest and skills in the industry.
Trading can be done anywhere, by anyone, at any time.
Provides access to up-to-date stock market and trading information for better decision making.
Increases the appeal of the stock market and assets trading to users, as well as the financial institutions that apply modern tools and technology in their processes.
Modernizes the usually traditional financial industry.
Add on to improving financial literacy and capacity of its users.
Challenges:
The potential for data breaches and security issues in a mobile application.
Falling short in the adherence to local and international financial regulatory policies and laws.
Having a balance between providing users with the best user experience that they need, and the drive for profit of financial institutions.
Providing the best user experience to a diverse pool of users.
Top 5 Mobile Online trading Apps
Despite the challenges that plague this technology, there are numerous mobile trading apps that prove to be effective in providing for the needs of its users. There are numerous stock trading apps and mobile online trading apps available in the market. These apps cater to various types of user interests, spanning from learning the basics through simulations to managing actual portfolios in globally recognized financial institutions. Choosing which app to use greatly depends on the skill level of the user and the purpose of its use. As a sampler, below are the highest-rated mobile online trading apps available in the market.
Having been awarded Best Overall Online Broker, Best Web Trading Platform, and Best for Options Trading, TD Armitage has made its mark in the stock trading apps market. Not only does TD Armitage offer a $0 account minimum to its users, but also provides a variety of mobile app options for users with various skill levels.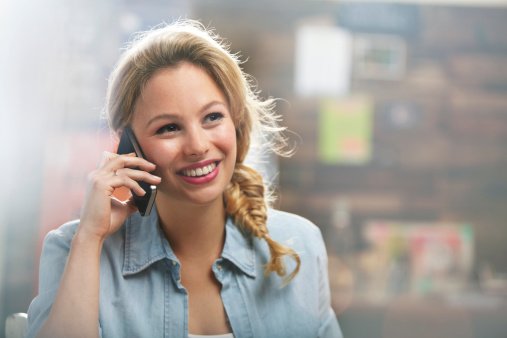 The standard TD Armitage mobile app is geared towards providing general services to the average user, allowing users to make use of the basic features of data streaming and notification system. The app also provides data capture and sharing capabilities to various external apps, like social media.TD Armitage also has mobile apps versions for the more advanced users – highly skilled and experienced traders and brokers; the Thinkorswim and Trade Architect mobile apps. The app provides diverse trading options; not only stocks but also ETF multi-leg options trading. With these apps, users are able to customize the planning and trading of their assets, synchronize data streaming between their devices, and optimal use of the ThinkorSwim platform.
TD Armitage is available on both mobile and desktop devices. For mobile, the apps are available for both iOS and Android devices. The iOS apps can be synced with Apple Watch devices for a more convenient notification system experience.
Best fit for highly-skilled traders managing large investments and transactions, E*TRADE provides its users with robust features for advanced trading options. E*TRADE showcases up-to-date stock and trading analysis and monitoring tools, such as Margin calculators and analyzers. The app also has tools for analyzing performance risks, which helps users understand how their portfolio will perform based off on up-to-date stock and options trade information. Users are also able to set up and customize complex options strategies.
Additional features are synchronized data streaming for all synced devices to the app, as well as current financial and trading news for improved decision making. Voice recognition system is also available for more accessible and convenient user experience. E*TRADE offers users a number of business plan options – brokerage, retirement, and managed portfolios. The app is made available to both iOS and Android devices, and in the case of the iOS mobile version, can be synced to Apple Watch units.
Similar to TD Armitage, Charles Schwab is a mobile app for investors and traders of all skill levels. The app itself has an interface that novice investors and traders will find easy enough to navigate, with features and tools that expert traders can use to efficiently manage their portfolios and make trades. The app provides users with the opportunity to trade from a wide range of assets. Access to international market data is also provided to users.
Among its more advanced tools is the integrated use of the OptionsXpress platforms. The app also has a desktop version and is available in both iOS and Android platforms. With its functions and tools, the app synchronizes data streams on all linked devices providing its users up to date information on their portfolio holdings. Users are also provided with multiple security options to protect information.
Seeking Alpha provides a more holistic and accessible experience for both intermediate and expert traders and investors. The app follows the organization's goal of providing its users with well-researched information for well-informed decision making. The app provides users quality information backed by crowdsourced research focused on the performance of individual investments in the market. The app aims to provide a more user-centric experience supplemented by curated and up-to-date information gathered from numerous industry experts. The app is available for both iOS and Android device users.
Personalized user experience is what Fidelity offers its users. The app itself has tools that can be used by both beginners and expert investors and traders. The mobile app enables users to customize the appearance and functionalities to suit their skill level or preferences. With this, users are empowered to personalize their trading and investment strategies and processes.
The app notification system includes an app feed that shows current reviews and transaction alerts that keeps the user up to date. A variety of payment options and methods are available to aid in the user's management of portfolios and investments. The mobile online trading app is available to both iOS and Android mobile users.