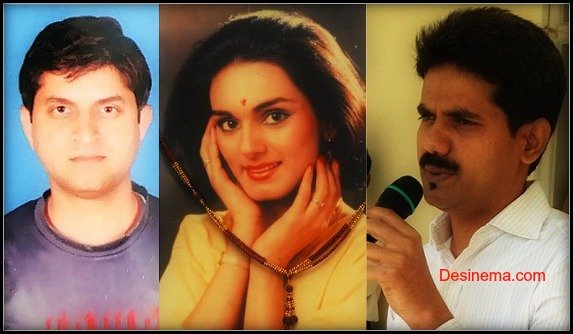 Some people in their lifetime live life not just for themselves, but dedicate it towards creating a better place for others to live. These people rise among ourselves – they are not extraordinary human beings born with superpower. But what differentiates them from others is that they are not afraid to show courage, even when it means loss of their lives. No matter in what situation they are in they never back it down, and make sure they do whatever they can for a better society. Today, lets us take up a look at 11 Indian men and women who lost their lives while fighting for righteousness.
1. Saurabh Kumar – Honest Indian Railways Officer

Source
Senior supervisor of Indian railways, Saurabh Kumar oversaw the passing of railway tenders for scrap metal auctions. According to reports, local mafias tried to bribe him in order to pass off tenders, but in vain. Saurabh was not going the devious ways by any means. When the mafias realised that Saurabh is becoming a threat for their survival, they brutally murdered him. 31 year old Saurabh is the latest one to join this list of people who showed bravery. What was more shocking that in spite of visible burn marks over his face, the police tried to rule out his death as a result of snake-bite.
2. P. Srinivas – First Person To Capture Veerapan Alive

Source
Indian Civil Servant Pandillapalli Srinivas, better known as, P. Srinivas is probably one of the biggest force that Indian bandit Veerappan had to ever face. Srinivas belonged to the Indian Forest Service. In 1986, he bam eth first person to arrest Veerappan. However, when Veerappan escaped this time. On 9th November, 1991, he received a wireless message from Veerappan wants to surrender on the condition that Srinivas meets him unaccompanied and unarmed. Brave that he was, Srinivas followed this message, and the next thing that the nation saw was Srinivas's death. On 10th November, 1991, at the age of 37, he was shot. Srinivas's last message was "We are hoping for the best. God will help us". He was posthumously awarded the second highest peace time gallantry award, Kirti Chakra.
3. Narendra Kumar – IPS Officer Who Exposed Illegal Mining Mafia

Source
Indian Police Officer (IPS) Narendra Kumar was what every policemen should be like. A flag-bearer against corruption, this man did what he could to stop illegality in his field. After joining IPS in 2009, and after his post to Morena in Madhya Pradesh in 2012, he exposed illegal mining going over the place. The mining mafia soon realised that Kumar, if lived might create havoc for them. So, they killed him. Kumar was run over by a tractor full of illegally mined stones, which he was trying to stop. This led to outrage in the entire nation, and debate about corruption in India took place at almost every nook and corner of the country.
4. Satyendra Dubey – Who Exposed NHAI Mafia

Source
Indian Engineering Service (IES) officer Satyendra Dubey became a force to be reckon with when he stated working as the project director in the National Highways Authority of India (NHAI). When he had to handle the project of managing the Aurangabad-Barachatti section of the National Highway 2, he found several loopholes in the construction. This highway was part of the Golden Quadrilateral (GQ) Corridor Project, a project extending 14000 Km of road at a budget of US$10 billion. He made sure three engineers got suspended after finding them responsible for financial irregularities. He reconstructed six kilometres of road, which resulted extra cost for the project. Dubey soon realised the involvement of local mafia in the project. He informed about this to his higher officials and even wrote a letter to the Prime Minister about the same. On 27th November, 2003, on his 30th birthday, Dubey was shot dead while returning from a wedding. When he didn't find his driver with the car at the station, he boarded a rickshaw. When his driver went to find him, when he couldn't find him in station and didn't reach home, he saw his dead body lying on road. His story was shown in several TV series, most notably in 'Satyameva Jayate'
5. Neerja Bhanot – Flight Attendant Of Hijacked Flight

Source
Flight attendant for Pan Am, Neerja was on ill-fated Pan Am Flight 73, infamous for the terrorist hijack that took place on 5th September, 1986 and famous for the heroine that came out of it. When the flight landed on Karachi from Mumbai, it got hijacked by four armed terrorists. The flight was en route to Frankfurt, with its ultimate destination as New York. When Neerja realised this, she informed the three-member American cockpit crew of pilot, co-pilot and the flight engineer immediately fled as the plan was on the tarmac. This left Neerja as the senior most cabin crew member on the flight. When the terrorists asked her to collect the passports of all the passengers, so that they could identify and kill the American passengers, Neerja hid the passports of 41 American passengers. After 17 hours of panic, when the hijackers stated firing and setting off explosives, Neerja opened the emergency room and helped escape a number of passengers instead of herself getting out of the plane. After sending off the passengers, she noticed three kids were still on the flight, she went to them and in the process of shielding them from bullets, she was shot dead. Neerja died two days before her 23rd birthday. She was awarded India's highest peacetime military award for bravery, the Ashok Chakra posthumously, becoming its youngest recipient ever, apart from other international bravery awards. This young heroine's bravery is soon going to be made into a film, titled 'Neerja Bhanot', where Sonam Kappor will play the lead.
6. Shanmugam Manjunath – Killed By Oil Mafia

Source
Shanmugam Manjunath was a manager for the Indian Oil Corporation (IOC) in Lucknow. While working there, He ordered two petrol pumps to be shut down, because they have been selling adulterated fuel. When the pump started opening again, Manjunath decided to conduct a surprise raid on it on 19th November, 2005. One of the last SMS that his phone received was a "How are you?" SMS from his father, who got worried after not seeing his son for three days. 27 year old Manjunath was shot dead. His dead body, which was shot with six bullets, was recovered at the back seat of his car. His death was among the major incidents that led to the formation of the Whistle Blowers Protection Act, 2011, and also several IIM, IIT students set up the 'The Manjunath Shanmugam Trust' after this incident. A film based on this incident was released on 2014, titled 'Manjunath', where Sasho Satiiysh Saarathy played the lead character.
7. Shehla Masood – Indian Environmentalist

Source
Shehla Masood was an Indian environmentalist, wildlife and RTI activist. Her protests against illegal diamond mining done by Rio Tinto with support from government officials and her fight against poaching of tigers and leopards for their skin as well as her fight to save the forests, didn't seem quite right with a lot of people. At the age of 38, she was shot dead in 2011, while she was about to leave in her car for an anti-governmental protest to bring the Jan Lokpal bill. Few days before her death, Shehla, along with her friends co-founded RTI Anonymous, which allowed for a service for whistle blowers filing anonymous Right to Information (RTI) Applications with Indian Government departments without getting victimised.
8. DK Ravi – Popular IAS Who Took On Real Estate & Sand Mafia

Source
IAS Officer Doddakoppalu Kariyappa Ravi, popularly known as, D.K. Ravi is a perfect example of how every government employee should be. Working as an Additional Commissioner of Commercial Taxes (Enforcement) from March, 2014, he was successful in conducting tax raids on real estate firms who were evading taxes. This led to him receiving threatening calls from defaulters and mafias. On 16th March, 2015, at the age of 35, Ravi's body was found in his residence hanging by the fan in his bedroom. It was ruled out as suicide. This led to huge aftermath across the nation as to how his life was made miserable by the defaulters that he had to resort to committing suicide, although there may be foul play in this too.
9. Vishnu Priya – DSP Who Committed Suicide Mysteriously

Source
Indian Deputy Superintendent of Police Vishnu Priya was looking into a honour killing case, wherein a young Dalit man was dragged by a group of people after he caught talking to a higher caste woman in a temple, after which his dead body was found on railway tracks. Priya was receiving pressure and threats from higher officials to act according to them. Soon after 27 year old Priya was found dead in her quarters. Although, it has been reported as suicide, along with a suicide note, in which Priya says her job was misfit for her and the ongoing case has got nothing to do with her death, a lot of speculation suggests foul play in this. She is also one of the latest persons on this list who lost their lives fighting for righteousness.
10. Lalit Mehta – RTI Activist

Source
Indian RTI activist Lalit Mehta devoted his life in ensuring corruption is wiped away from the nation. Unfortunately for him and us, he too was killed before he could pull some major strings. Lalit used Right to information to expose scams in National Rural Employment Guarantee Act (NREGA). When the people to be exposed realised Lalit is a tough one in front of them, they brutally killed him on 14th May, 2008 in Palamau. The National RTI Forum named an award in honour of Lalit. The award is known as Lalit Mehta RTI Gallantry Award.
11. SP Mahantesh – Exposed Many Politicians & Officials

Source
S.P Mahatesh was one of the key figures responsible for the creation of the Whistle Blowers Protection Act, 2011. Mahatesh worked as a Deputy Director of the audit wing in Karnataka's Cooperative department. In May 2012, he was murdered. The reason for killing him? It was fighting for a better world. While at work, he exposed several officials and political figures for their shortcomings.
Conclusion
What we see among these heroes and heroines is that no matter what, they never gave in to devious ways to reach to the top or to get themselves ahead. They could have like many others avoided a lot of things and maintain a 'safe' life by not getting bothered to create a better world. These men and women never threw away their morals even when they saw death in front of them. Today they are no more, but their actions still live with us. Probably, had we ever taken a step, these murderers and perpetrators wouldn't have dared to kills these brave souls. The least we can do is to raise our voice, no matter in whatever way, against anything we view as wrong and for anything which will lead to universal peace and contribute to the creation of a better world. Can't we do that? If not for them, then at least for us, for our families. For our friends, for our loved ones. May be its not that hard. And maybe it takes only one more person for the change.