Do you love writing? Have you ever fantasized about having the ability to work according to your own schedule wherever you go? Realizing your dreams might be easier than you think. 
Your passion for writing can have a significant impact on your life if you decide to pursue your hobby more professionally. People who love writing have access to various job opportunities that can help them make a lot of cash while feeling satisfied. The idea is that you'll be doing something that you really love. So, can you turn your love for writing into a full-time job? Keep on reading to find out.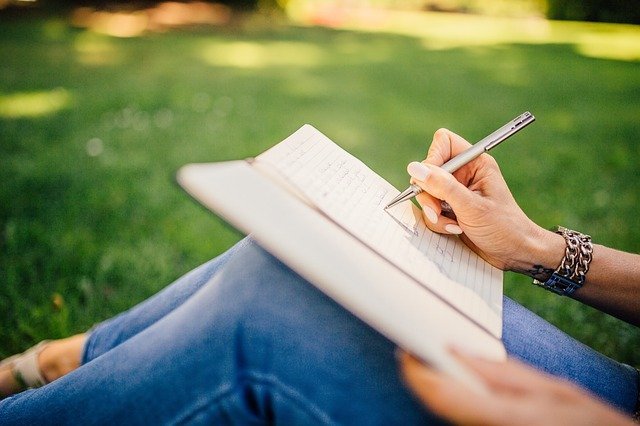 Best Tips for Working as a Writer
Writing can be an occasional side-hustle, but you can quickly transform your love for writing into a full-time job if you take it seriously. Here are a few tips that you can follow to establish your career as a writer. 
Find the perfect niche or industry. This might be related to your current daytime job or to your favorite hobby. There are several things that you like or find interesting, and you need to brainstorm for business ideas that are related to these skills.
Start building your social media presence. Your social media presence will help improve how your career as a blogger or writer progresses. Respond to comments and answer questions that your potential clients might ask. 
Work on your online portfolio. In most cases, your future employers will ask for writing samples whether you have successfully published them or not. Unless you decide to create your own blog, you should include samples of articles, posts, books, and academic essays based on the type of writing that interests you the most.
Be yourself and create original content. You need to use a personalized writing technique that your potential readers will be able to identify. This will help you build your brand as a successful writer.
Getting clients and securing on-going work is the trickiest part. Create a flawless cover letter and pitch clients on freelancing websites. If you want to expand your blog's viewing, create a cover letter to approach other bloggers to suggest linking your content to theirs. 
Writing Job Opportunities
When it comes to looking for a full-time job, you need to think about your skills. In some cases, you need to take a huge leap of faith, as you might need to quit a regular job to pursue a career in writing. 
You might need to take a few steps at a time, but you will eventually reach your destination if you feel that you have the talent for writing. Here are a few ways you can make use of your love for writing. 
1. Work as an Academic Writer
Essay writing is a growing market, and there are new jobs every single day. Students will never stop asking for online essays because professors will never stop assigning tasks. You need to find the most reputable essay writing services and submit your writing portfolio if you feel that you're experienced with academic writing. If you're good at a specific academic topic, you'll have an excellent chance to land a job as an academic writer.
You'll probably be asked to submit several samples before your work is approved. You need to make sure that you're able to create compelling academic writing that was custom-made according to the client's requirements. 
2. Write Articles Online
You can create an account on freelancing websites that offer writing opportunities in different niches. If you have a talent in a unique niche, you might be able to attract more interested customers. The most important thing is to focus on creating original content and choosing your words wisely to suit the purpose of the content. 
Although there are probably thousands of people competing for the same jobs, you can easily land your first job if you spend a little time trying to find a relevant opportunity related to your other skills. Lots of bloggers and website owners will be looking for talented writers to provide them with custom-created content that helps increase traffic to their websites.
There are lots of tools that you should use to guarantee that the content you create is flawless. In addition to a grammar and spelling checker, you also need to use a plagiarism detector to make sure that your online is authentic and original. 
3. Write a Book
If you feel that you have a special talent, point of view, a skill, or a story that you want to share with the rest of the world, you can start working on your first eBook. There are several online platforms that offer jobs for book authors, but most of these are ghostwriting posts. 
This means that someone else will take the credit for the job, although you'll be paid for it in full. However, if you want to retain the copyrights to the book you've written and wish to establish your name as an author, you might need to contact online publishers yourself. You can also create an Author Central Account on Amazon to help market your online books. Before you think about quitting your daytime job, you should at least sell 2 books. This will guarantee that you will have a steady online income for the future. 
4. Start Your Blog
This might seem a little tricky as there are literally hundreds of thousands of blogs that cover almost every niche and industry. However, you can still create unique content if you successfully identify your target market. 
If you're particularly knowledgeable about a specific topic, this should be your blog's primary focus. You should also think of other related issues that might seem relevant to your potential readers. 
Once you've created a few blogs, you can start looking for other successful blogs in related industries. Ask for collaborations and link your content to theirs if they will offer to link their content to yours in return. This will help you spread your content and related products and services across a wider audience.
Bloggers make money through online collaborations, ads, and affiliate marketing. This will take time to prosper, so you might need to take it slow. You should also focus on building your image on different social media platforms by linking your blog to social media accounts. 
Wrap Up
Your love for writing can literally transform your life. There are several writing job opportunities that you can explore until you find something that can secure a steady income.