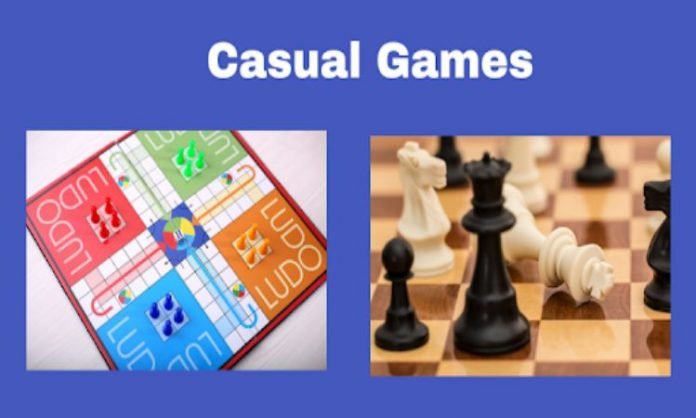 The world of gaming is a fascinating place. With the advent of online and mobile games, the zest to play casual games online has increased tremendously. You can find several games with a quick search. Dedicated gaming websites are available where you can find numerous casual games.
Most online casual games are mobile-friendly. You can choose the game type you want to play according to your affinity. You can smoothly check out the game descriptions given online to select the best casual games that you want to play. You can use your mobile to play or download the best casual games.
The Most Exciting Casual Games in 2023
We all know that you won't find any lack of online games, but some games become the flavor of the season. As a new entrant in the online gaming world, you might be interested to know about the most popular and best online casual games ruling the gaming world this month.

Hence, we have searched and created a list for you that enlists the Online Casual Games that have piqued everyone's interest:
AntMan:
The multi-player game allows you to eat candies, of course, virtually, to create a way for the ants. Moreover, as a player, you should swipe the ant to the sugar cubes to make the sugar cube trail bigger. You can play this game with your friends and challenge them to create a bigger ant trail.

Fruit Slice:
It is a well-known casual game. It allows players to use a knife for slicing fruits. The number of fruits you slice will earn you points and even a cash prize. Use a slicing action, and your virtual knife will cut your fruit. Play fruit cut game more than once because that will help in improving your leaderboard ranking.

Dino Run:
Remember those office hours when the network connection stopped working, and you played Dinosaurs on the computer? Think about experiencing something of this. But with a better storyline and top-notch graphics. Dino Run game offers you this experience, where you dodge the obstacles of your dinosaur's character. It is a multiplayer game. Moreover, it is pretty smooth to play without involving complicated mechanics.

Sheep Fight:
The game is nothing like what you generally play online. It does not have anything glamorous or fancy, yet it has stolen the heart of many because of the way it is designed, allowing you to compete against your opponent. Here you have to reduce the grass point of your opponent while releasing your ships. There are five lanes where you release your ships to decrease your opposition's grass point. As a player, if you succeed in making your competitor's point zero, you win the game. However, in the beginning, the ships of both players are released at once. It ensures unbiased and fair play.

Ball Crush:
It is a casual puzzle game where you have to match the balls across the puzzle board to win a score. Although it seems to be less complicated and smooth, it is not. You need to have one of your best strategies and execution plan to win this game and beat your opponent. Thus, often, the beginners fail to win it, but at Playerzpot, we had our backs to the beginners. We give them tips and tricks to win it.

Snakes, Ladders & Ludo:
This game has been famous since the 2nd Century BC. However, at that time, this game was known as the Mokshapat or the Moksha Patamu. Even though we cannot confirm, many people believe Saint Gyandev invented this game. The online Snakes, Ladder & Ludo, is slightly different from the traditional Ludo game because, here, you get two playing tokens, unlike the board game. Moreover, this game is called Snakes, Ladder & Ludo because, like the Ludo game, you can eat your opponent's token here. Now, that is something exciting. What say?

Rummy:
There are controversies concerning Rummy's origin. Some believe that it originated in Mexico and Spain, and from there, it traveled the entire globe. Others of the notion that it first originated in China, where it was known as Mahjong. Whatever the origin controversy is, you cannot deny that today this 13 Card Game has earned a worldwide reputation. However, online Rummy has broken records, and today it has more players playing the game, and there is an exception of further growth in the future.
Conclusion
As a gamer, you might be excited to try all the popular online casual games you can find. We are equally excited about your gaming journey. Play the ones you love the most, but we suggest trying something new and funny. It will make your casual gaming experience all the more fruitful. Hopefully, you enjoy the games that have topped the popularity chart.