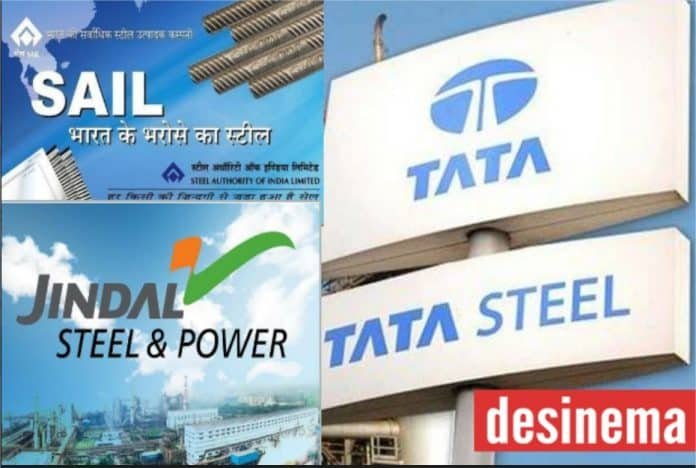 Amid the shortage of medical oxygen in the country due to a huge increase in the COVID-19 caseload, Tata Steel has announced that it is supplying 200-300 tonnes of medical oxygen on a daily basis to various state governments and hospitals.
"Medical oxygen is critical to the treatment of COVID19 patients. Responding to the National urgency, we're supplying 200-300 tons of Liquid Medical Oxygen daily to various State governments & hospitals. We are in this fight together & will surely win it," the company said in a tweet.
The company's CEO and Managing Director T V Narendran said that apart from Jharkhand, the company is supplying oxygen to Uttar Pradesh, Bihar, Odisha and West Bengal as well.
"We are supplying 200-300 tonnes of oxygen per day to hospitals in and across Jharkhand, as well as we have started supply to Uttar Pradesh, Bihar, Odisha from our plant. Some is going to West Bengal through Centre's coordination," Narendran said at a virtual session of the 6th National Leadership Conclave organised by the All India Management Association (AIMA
JSPL also said it is supplying 50-100 tonne oxygen daily from its facilities at Angul (Odisha) and Raigarh (Chhattisgarh).
In a tweet on Saturday, the country's largest steel-making company SAIL said it has also supplied over 33,300 tonne of LMO for the treatment of coronavirus-affected patients
Meanwhile, Prime Minister Narendra Modi had said that the Centre is taking measures to ramp up the availability of medical beds as well as the production of medical oxygen. "Work is on to increase the number of beds in hospitals. In some cities, large COVID-19 dedicated hospitals are being built. The demand for oxygen has increased in many parts of the country. The Centre, state governments, and the private sector are trying to make oxygen available to all those who are in need of it. Many steps are being taken in this direction," he said.
On Monday, India India had reported 2,73,810 new COVID19 cases, 1,619 fatalities and 1,44,178 discharges in the last 24 hours, as per Union Health Ministry.