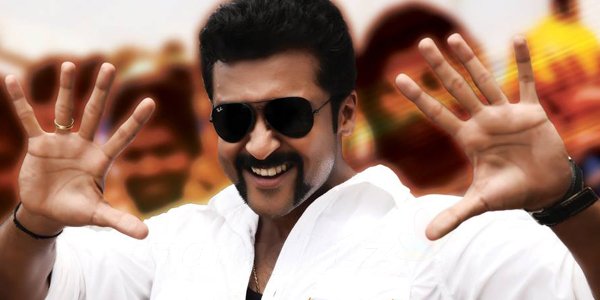 Surya's Main Hoon Surya Singham 2 to be postponed to August 2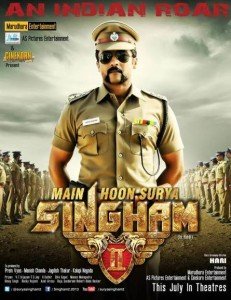 Owing to the fact that Ajay Devgn was able to bask in 140 Crores with Singham – a remake of the last Tamil version, director Hari looks confident to achieve the same yet again, aiming the B and the C centers.Another reason for his decision was a sour experience some months ago, wherein,  Bollywood actor Ajay Devgn's did not turn up at the audio launch of the movie. Ajay Devgn's unconvincing reason being the Chennai rains, which made it impossible for him to land in Chennai.
Director Hari is overwhelmed by the response Singam 2 has received from Suryafans worldwide. However, he is yet to explore the Hindi speaking market. Concerning which he convinced Surya to release this flick with the title Main Hoon Surya – Singham 2.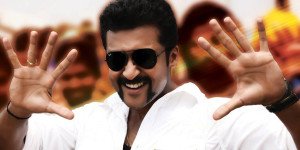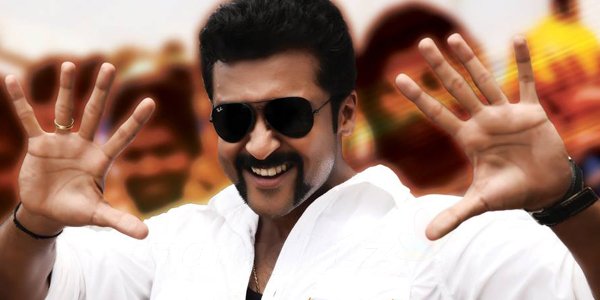 Although, Suriya's – 'Main Hoon Surya Singham 2′ was to release today its distributors Cinecon Entertainment and Marudhara Entertainment received a legal notice from Naik and Naik Co, on behalf of Reliance Big Pictures. Their claim being Singham 2 is registered under their banner.
However, with the decision to release the movie as 'Main Hoon Surya – Singham II', there should not have been any trouble at all. Unfortunately, there are some legal issues yet to be settled, confirming which SR Prabhu wrote on his personal micro blog "Singam2 Hindi pushed to August 2."