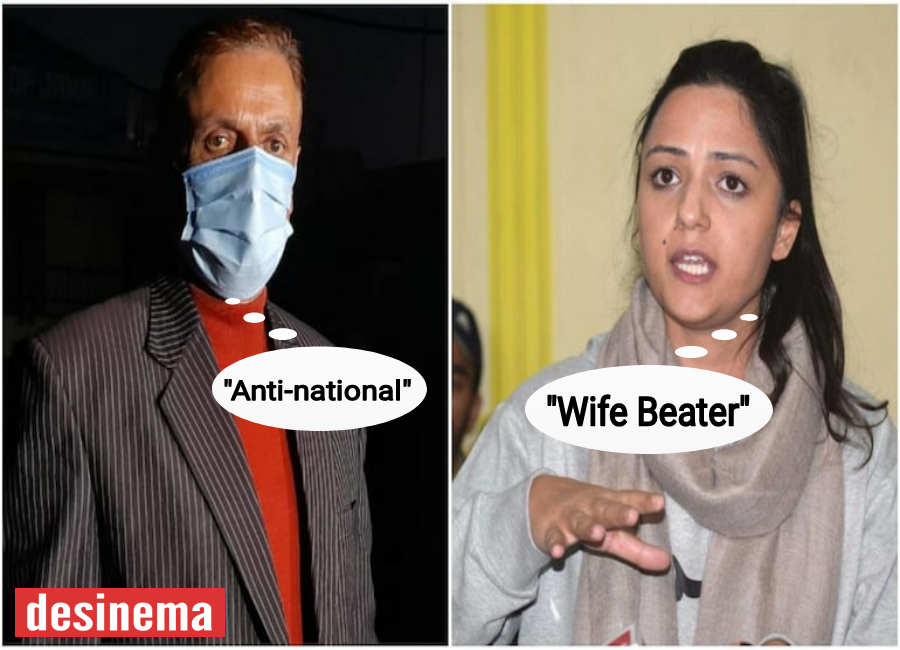 Former JNU student leader and activist Shehla Rashid has been accused by her  father Abdul Rashid Shora, of taking Rs 3 crore from terror funding accused Zahoor Vatali and Rashid Engineer. During an interview with journalist Vikas Bhadauria on ABP News, Shehla had a telephonic conversation with her father. Still, instead of answering tough questions, she decided to run away from the show and disconnected the call.
Shehla disconnected the call after 9:50.Shehla Rashid's father said that he had written a letter to RAW explaining what she did after 2017. He said the problem started when she decided to enter the politics of Jammu and Kashmir as he had decided to take a u-turn in his political career. Rashid alleged that everything was planned in the US. To silent him, a case of domestic violence was registered against him.
Shehla Rashid's father said it is necessary to find out how far Shehla Rashid is involved in illegal activities. After the initial conversation with her father, Shehla also joined the show. She was asked about the allegations her father had made against her. She said there is no case against her, but warrants have already been issued against her father in an ongoing case of domestic abuse. She alleged that Rashid was kicked out of the house by the locals due to violence and abuse with the family.
Shehla Rashid Hits Back After Father's Charges, says "He is a Wife Beater".
She alleged that when her mother built a new house, he reached there and started asking for the source of funds used to build the house. Reacting to the allegations, Rashid asked Shehla about details with whom she left Jammu and Kashmir for the first time, to visit Delhi and Jalandhar to complete her study
However, Shehla refused to answer his question. She then said she doesn't want to debate the show, and everything will be resolved in the court.
1) Many of you must have come across a video of my biological father making wild allegations against me and my mum & sis. To keep it short and straight, he's a wife-beater and an abusive, depraved man. We finally decided to act against him, and this stunt is a reaction to that. pic.twitter.com/SuIn450mo2

— Shehla Rashid (@Shehla_Rashid) November 30, 2020
Shehla Rashid said her family has filed a complaint of domestic violence with a court in Kashmir against her father and that it has passed an order restraining his entry into their home.
Ms Rashid termed her father's statement "absolutely disgusting and baseless" and said this was his reaction after a court barred him entry into their Srinagar house on November 17 in response to a complaint filed by the family against him under domestic violence.
Releasing a three-page letter addressed to the Director General of Police at a press conference here, Mr Shora claimed that he is facing a threat to his life from Ms Rashid, her security guard, sister and her mother.