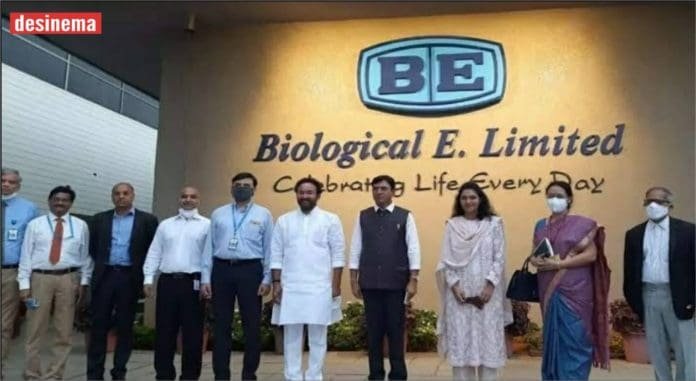 The Drug Controller General of India (DCGI) has granted permission to Hyderabad-based Biological E Limited to conduct Phase 2 and 3 clinical trials for its anti-Covid shots called Corbevax on children.
The Indian regulator on 1 September gave the approval to the Hyderabad-based pharmaceutical firm to conduct Phase 2 and 3 clinical trials for its anti-Covid shots called Corbevax on children between 5 and 18 years of age with certain conditions. Official account of Press trust of India gave information regarding the trail by tweeting the following –
The trial will be conducted in ten locations.Mahima Datla, Managing Director, Biological E. Limited, said these approvals would help support its subsequent filings with the World Health Organization (WHO) as well.
"We are grateful to BIRAC for their support and we are enthused that these approvals would help support our subsequent filings with WHO as well. We appreciate and acknowledge the contribution of all our collaborators for their continued support in this endeavour," Datla said.
So far indigenously developed Zydus Cadila's needle-free COVID-19 vaccine ZyCoV-D has received emergency use authorisation from the drug regulator, making it the first vaccine to be administered in the age group of 12-18 years in the country.
The permission has been given to Biological E after the recommendation from the Subject Expert Committee.The company will study the safety and tolerability of its vaccine, CORBEVAX, in this population, it added.
So far, six vaccines have been authorized for use in the country where only about 11.28% of the entire population has been fully vaccinated so far, according to Johns Hopkins data.
Of these, the Covid-19 shots for adults by Bharat Biotech and Zydus Cadila have been indigenously developed.
In late August, India also approved Cadila's Covid-19 vaccine, the world's first DNA shot against the coronavirus, for emergency use in children aged 12 years and above.
Biological E is also running a late-stage trial of its coronavirus vaccine in adults.
It is to be noted that the Central Government has made an advance payment of ₹1,500 crore to Biological E for 30 crore Covid-19 vaccines.