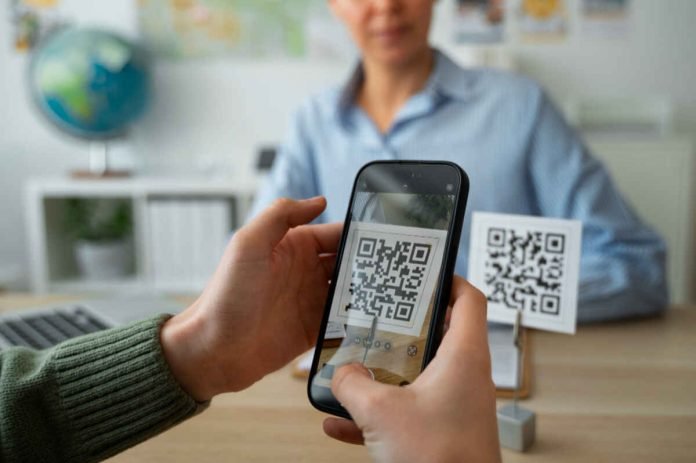 A QR (quick response) code is a two-dimensional barcode that contains various encoded information. It can be easily scanned on a smartphone to instantly access the data embedded in the code. For businesses, QR codes are a great marketing tool. Let's look at how they can be used to improve customer service. Businesses can easily make QR online using free generators for creating customized codes.
How QR Codes Improve Service for Customers
Using QR codes in business provides several benefits for customer convenience:
Quick access to additional product or service information – features, reviews, videos. Just scan the QR code to go to the page.
Convenience of online payment and event registration directly from a smartphone via QR code, without manual data entry.
Ability to receive a personal discount, bonus or recommendation if the customer scanned a unique code.
Quickly adding company contacts to the address book by scanning the QR code on a business card.
Thus, a QR code increases the speed and convenience of obtaining useful information for the consumer.
Where to Place QR Codes
Placement of QR codes in certain locations plays a key role in their effectiveness for business and convenience for users. QR codes can be placed almost anywhere that is convenient for the target audience, from product packaging, receipts, labels, and instructions that come with the product. In print and outdoor advertising such as banners, billboards, leaflets, and catalogs, QR codes also find their place, offering quick access to additional information or promotions. In retail stores, it is effective to place QR codes on storefronts, stands, and stickers to help shoppers quickly get information about products and promotions.
In cafés and restaurants, QR codes on tables simplify the ordering process by providing quick access to a digital menu. When holding events, QR codes on admission tickets and participant badges can speed up the registration process and provide quick access to the event program. Finally, placing QR codes in social media profiles and on company websites increases audience engagement and simplifies transitions to web resources. Thus, competent placement of QR codes at various points of contact with the target audience contributes to increasing the effectiveness of their use for commercial and informational purposes.
What Data to Encode in QR Codes
What exactly should you put in a QR code for business? There are many options:
A link to the company website, page of a specific product or service.
Contacts – address, phone, email, chats.
Links to brand profiles on social media and messengers.
A special digital offer – discount, bonus, gift.
Information for online event registration.
An advertising campaign unique to a particular promotion channel.
The main thing is to provide truly useful content via the QR code that will interest the audience. Well, there are simply no problems with how to create the code now. A huge number of free online generators such as ME-QR offer extensive functionality for tracking and branding your codes.
Using QR codes is a simple way to improve service quality for the modern consumer. The customer can quickly get additional product information and make a purchase. And for businesses, it is an effective marketing tool to attract an audience. Therefore, QR codes should be actively integrated into business processes.