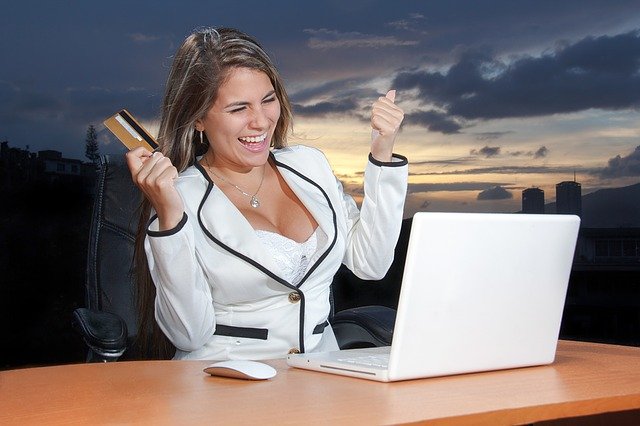 Credit cards are popular to pay for all sorts of services and products from water bills to home appliances. You can use them offline and online and also benefit from a range of perks. This includes all the cashback and discount offers as well as rewards points that you can rack up and redeem.
However, credit cards are a particularly smart way to pay when you shop online. To know why, read on.
– Be Protected from Fraud
Online scams are increasing in number every year and one way to safeguard yourself is to use a credit card. Say you fall prey to a fake website that pretends to be genuine and realise this only after a few days.
Credit card issuers allow you to raise a dispute and reverse the payment seamlessly. This process is not as easy with debit cards as the money is debited from your account right when you pay.
Credit cards also offer in-built security with features such as microchips and 2-factor authentication that protect you even if your data is stolen or hacked. You can also disable or limit international or other transactions conveniently to reduce your risk.
– Get Cashback and Other Rewards
There are many credit cards that offer cashback or discounts on certain online transactions. This helps you save money as you spend online. What's more, credit cards allow you to earn reward points.
– Enjoy a Grace Period to Repay
Another advantage of paying with your credit card online is that you get around 30 to 50 days to pay your credit card bill. This is especially useful if you are facing a cash crunch and need to buy certain services or products right away. From airline tickets to medicines or even utilities, you can use a credit card to pay for what you require.
Convert High-Value Orders to EMIs
Today, e-commerce offers jaw-dropping deals on a range of products and services. From discounted wellness and vacation packages to deals on smart fridges and TVs, you can save ample amounts during seasonal promotions.
Using a credit card for such big-ticket online orders gives you a great benefit – the power to convert your bill into EMIs. This is very useful as it allows you to spread the cost over a comfortable tenure and repay easily.
– Buy Anything Worldwide
With a credit card in your pocket, the world is at your fingertips. You can use it to buy from brands abroad as long as they deliver to your doorstep. This is not a privilege that you enjoy across all merchants with debit cards, net banking or mobile wallets.
– Improve your Credit Score
Last but not least, using your credit card helps you build your credit history. As more and more of our transactions are now online, using a credit card online supports you in this goal.
A good credit score helps you get access to affordable loans and more rewarding credit cards. Remember to pay your credit card bills in full by the due date to improve your credit health.
Now that you know the top 6 reasons to use your credit card when shopping online, what are you waiting for? Get the right credit card and start using it based on a pre-defined budget. This way you can boost your overall financial wellness.
To compare the top credit cards and apply for one with ease, get the Bajaj Markets App. This digital marketplace gives you access to a range of financial and lifestyle products. Download it today from the App Store or Google Play and get started!