5 Reasons Why Solo Travel is The Fastest Way to Personal Development
Travelling alone can bear lots of benefits even for those who don't enjoy solo travel. If other people usually accompany you on your trips, try factoring some solo tours for you to enjoy some benefits of solo travel.
Despite traveling moments being more fun sharing, you won't have the luxury of getting some company in all your travels. Journeying alone, on the other hand, can bear lots of benefits even for those who don't enjoy solo travel. If you usually have some company on most of your trips, you should try factoring some solo tours enjoy some benefits of solo travel.
Generally, traveling impacts our lives in several ways. You can use this opportunity for touring on your own to institute some deliberate changes in your life. For personal development, solo travel can equip you with some essential skills useful elsewhere for fastest personal growth. Here are some of those ways: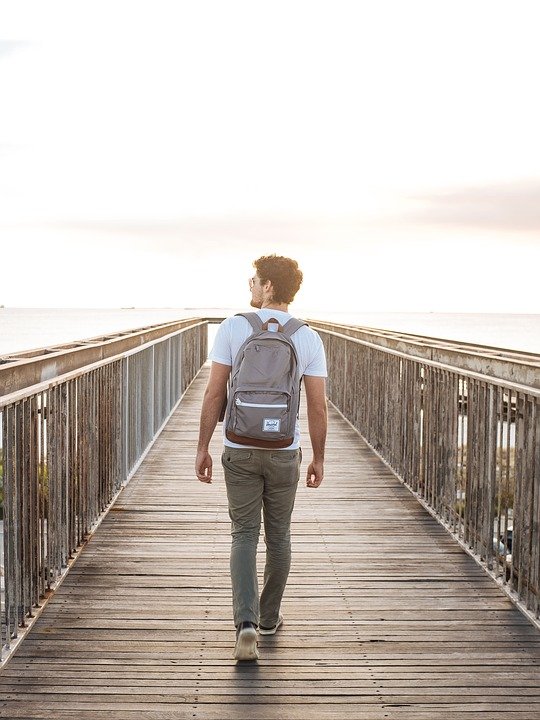 Development of Self-Reliance
Self-reliance is a very crucial skill in the modern-day society. Solo travel equips this skill into you even when you don't anticipate for it. As a result, you become more resilient, and your strength waxes. When you're self-reliant, the world and your plight are things under your control. You can efficiently manage any situation you unexpectedly encounter.
As such, solo travel for development of self-reliance can boost your personal growth as you overcome the challenges you encounter. Managing your resources during the journey can orient you to better resource management practices. These skills are relevant to other everyday situations like budgeting. In this respect, we consider solo travel a good practice ground for sharpening self-reliance skills.
Sharpen your Problem-Solving Ability
By and large, traveling is laden with challenges from all angles. To reach your destination successfully, you must skip several hurdles, some which we now consider the norm such as bad traffic. The moment you step out of your front door, you enter a myriad of confusion that present unseen challenges at every turn of the road.
As such, overcoming these challenges equips you with problem-solving skills. As you keep solving these challenges, you become more comfortable with resolving issues that can arise in hot situations. Apart from hot cases, these skills can address the common problems we face every day. Adventure solo travel can as well present issues even if intended for pleasure.
Decision Making During Solo Travel
When traveling alone, you are concurrently the pilot and co-pilot. You make all the decisions concerning the expedition right from the beginning. The process continues as you progress throughout the journey whereby you make several choices like where to stop for washrooms, where to sleep, and how much to spend on fuel.
As such, when planning, ensure that you pick the best place for solo travel that will give you the best opportunity to exercise solo decision making effectively. A route with several features that captivate your interests is a good beginning. You find yourself juggling several options, and you have to decide which to take up and which to turn down.
Solo travel doesn't mean that you don't meet people or get to associate with them. On the contrary, traveling alone is the best opportunity to meet and socialize with new people. When you're alone on the trip, you get forced to associate with strangers for several reasons. Depending on the circumstances of the association, you can land lifetime associates that can play significant roles in your development curve.
Therefore, the more you associate with new people, the more you get to learn how to befriend strangers and where to travel solo for the best experiences. Being friendly and sociable to other people is an essential skill for personal development. Active socializing boosts the ability to quickly make new connections with other people. As such, solo travel gives the best avenue for meeting new people all the time and learning how to associate with strangers.
Adjustment and Management
One of the critical features we get through several solo travel blogs is the ability of various people displaying the skills of adaptation and management. From several posts, we see how plans go sideways and how people adjust to these discrepancies to complete their travels. For solo travelers, the drastic changes can throw things off course and make the adjustment process more challenging.
Furthermore, if you're traveling on strained resources, the process becomes more challenging to accommodate. All in all, solo travel gives you the platform to achieve the skills for personal adjustment and management. You must manage the limited resources available to you during the voyage.
Conclusion
Traveling solo isn't easy, but as depicted above, very fulfilling and rewarding. Despite being stressful and presenting chances of raising anxiety, solo travel can make you stronger as a person, and a better citizen of the world. Facing the numerous issues involved with traveling alone opens up your mind and enhances your abilities for critical thinking. As such, we consider it the fastest way of achieving life-changing personal development. You can borrow some tips for solo travel, and how to make it more fruitful in your life.
Drop us more information tips below to help other travelers enjoy this life-changing experience.

About Ronny
Ronny is a traveler and just cool boy. Recently he decided to start his own travel blog. See his first steps here gearexpertguides.com