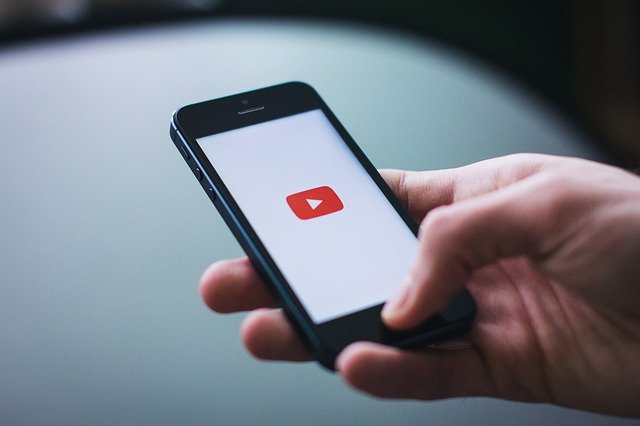 An outstanding intro video is essential for your YouTube videos. The majority of the successful YouTubers use an intro to inform their viewers about who they are watching and also to build brand recognition.
A nicely made opener or intro video can help in strengthening your brand and increasing its recall value. You will be able to enhance the quality of your video and your brand visibility through well-made intro videos.
Here are some tips on how to edit video online and make awesome intro videos:
Make a unique intro video
You can capture your viewers and turn them into fans and subscribers by creating an exclusive intro video. There are many tools available online, which are free and straightforward to use and available on both iOS and Android platforms. You can make all your intros from anywhere.
For making your intros unique, you must add high quality, premium audio tracks, and some animated motion graphics. Also try adding some beautiful typography, illustrations, and stock footage.
Try creating intros without watermarks.
You should always try creating opener videos without watermakers. For the same purpose, there are many tools available online for free. An example is the VideoCreek intro maker. It helps you create and download unlimited videos from anywhere, anytime.
Add all elements in your intro video
An intro video is your business card. You should try adding all the elements related to your identification, your video's length, sound, and placement to your video.
For identification purposes, add your channel's name, and some elements that will give new viewers a broad idea about your content. You might even consider adding an image or logo that resonates with your brand or product. However, use colours and fonts that send a message to your viewers about yourself and your brand.
Try to keep the length of your video optimum so that you do not bore your audience with a log intro and keep them waiting. You should keep your intro video of approximately 10 seconds long or even less. If you keep it more than 10 seconds long, your viewers might lose interest in your videos.
Having an interesting background score could prove to be very valuable for your brand, as viewers will be able to associate your brand with the music.
Placement is a critical aspect of your video. You must make sure to place your intro video somewhere within the first minute of the video, as putting it in between might break the flow of the content.
Now, you must be aware of the points to keep into consideration while making your intro video.
Here are some templates that will help you in making some excellent opener videos:
Cooking Show Bumper by Aquavitae
If your content is food-related and you love sharing your recipes and cooking and eating tips, then this is one of the best templates for you. You can make a nice opener video using this template for your YouTube channel that is all about cooking.
Hi-Tech Logo Reveal 02 by Motion Age
This is an excellent template for users whose channel is about new technical stuff, unboxing packages, or product reviews. By using this template, you can very well convey your message to your viewers.
Power Fitness Logo Intro by Voxyde
If you are a YouTuber that posts fitness related videos, then this is a good template for you. It gives a feel to your viewers that your video is all about tips on staying fit and you are aware of the know-how of body fitness.
Logo Shape Black & White by black&white
This is a very sleek, minimalist, and classy logo revealing intro video template. This can work well for an array of YouTube channels. This template can be widely used by Vloggers, beauty, and fashion experts for showcasing their image in a very elegant manner.
Short YouTube Intro
This variant of template includes a short 00:06 seconds intro for your channel. Using this template, users can adjust colours in just two clicks. This will add great versatility to your videos.
You can use your photos and videos in this intro template.
Typography from Adobe Premiere Pro
This is a very unique and exciting template and ideal for creative people. Users have a choice of three colours and a full HD template. The brush style can be used for various motivational promo, quotes, videos, and event promos. This can be easily but effectively be used as an Intro or Outro video for your YouTube channel.
Dynamic Pro
This is a typography intro template, which is completely animated. This template includes some unique transitions, stomp sound effects, and energetic animations. Through this template, you can attract your viewers' attention to promoting your conference, sports, fashion, or dance channel.
You can even use this template as an intro to your TV shows, corporate videos, business presentations, and social media videos.
Fast YouTube Promo
With the help of this template, you can customize various elements and after effects and use them for your intro videos. Enter the text, choose the font, and it is ready to be used on any social media channel like Instagram or Pinterest. Just use it to impress your viewers.
Game On! Logo Reveal by AuroraVFX
This template is especially for YouTube gaming channels that are based on reviewing, and discussing video games. This controller logo gives them a feeling that they have arrived in the right place.
Jigsaw Puzzle Logo Reveal by _Renda
This is one of the coolest logo reveal intro maker templates. It showcases your brand as a puzzle game and starts to pull itself to create an interesting logo.
YouTube is a great way for brand building. If you use all the elements in your video, your content will stand out, and your channel will become an extremely popular platform.
By following these tips for your intro videos, you will be able to take complete advantage and create an online brand that most of the people will like to follow.