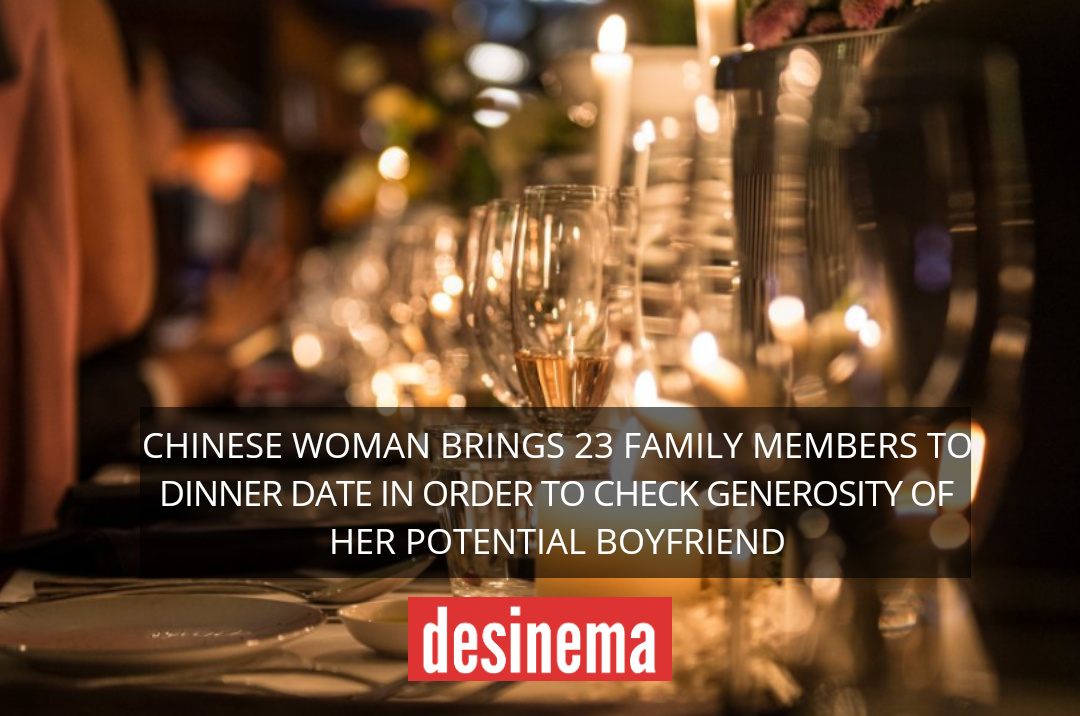 A woman in China has seen her blind date gone horribly wrong after bringing along dozens of her relatives to the romantic occasion to test her companion's generosity, according to local reports.
Without telling her date in advance, the Chinese woman allegedly showed up with 23 family members and turned their candle-light dinner into a rowdy banquet.
The guy fled the restaurant soon after the waiter served them a bill of almost £2,300 which is roughly Rs 2,20,878! #baddate #dating https://t.co/uSUfT9LM2D

— Hauterfly (@TheHauterfly) October 22, 2020
Chinese woman brings 23 relatives to blind date before being left stranded with £2,300 bill https://t.co/pz54ijl7XN

— Daily Mail Online (@MailOnline) October 21, 2020
The unnamed woman from China brought her family to the blind date, in order to test her potential boyfriend's generosity. The man was faced with such a tough situation when the woman did not only bring in her 23 family members but also asked him to pay all their dining expenses.
The bill, wait for it, ran up to 20,000 Yen, which when converted to INR is Rs. 2,20,424. Confused and taken aback, the 29-year-old Xiao Liu walked out of the restaurant upon learning about the huge bill which came his way.
The Chinese woman told the state-run daily that she was putting to test her boyfriend's generosity and decided to invite her other family members for dinner. The relatives placed orders for expensive meals and wine from the menu, and later, the bill had to be split among each family member.