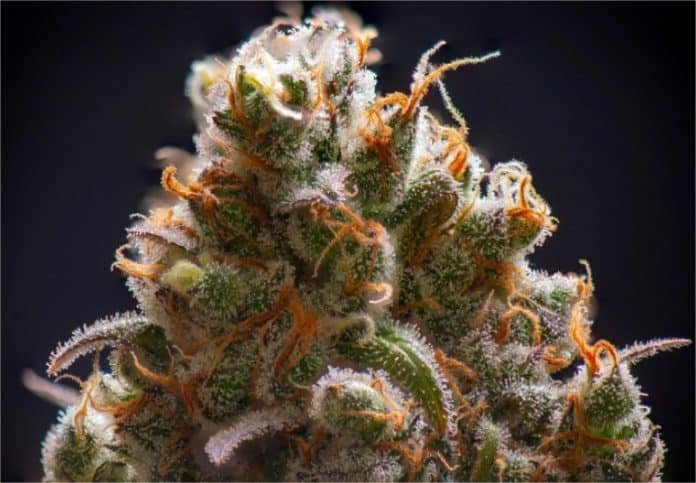 A growing number of states are legalizing the sale of medical and recreational marijuana, and this is revolutionizing nearly every aspect of pot consumption in the United States. One of the biggest changes is where people get their bud – just a few years ago, the only way to get weed was to buy it from the local dealer or grow it yourself. Other aspects have changed too, including the strength of the smoke, the reasons for using cannabis products, and even the way we consume it.
So, if you can grow your own or call your dealer, why buy your pot from an Aurora dispensary? We'll give you seven great reasons!
7 Reasons to Buy Marijuana from a Dispensary
1. Wide variety of interesting (and strong!) strains
Today's weed isn't your grandfather's smoke – it is considerably stronger, and there is a much wider variety of strains available. In fact, there are more than 700 strains of marijuana now available!
Scientists assess the strength of cannabis by measuring the amount of tetrahydrocannabinol (THC) or cannabidiol (CBD) it contains. As you probably already know, THC is the psychoactive ingredient in marijuana that gets you high and CBD is the therapeutic agent thought to provide health benefits. THC and CBD levels have changed significantly over the decades, and experts think that trend will continue.
You cannot tell how strong a particular bud is simply by looking at it, but dispensaries often list the THC and/or CBD levels on the products they sell so that consumers anticipate their effects. The THC levels in Godfather OG hover around 28%, for example, which makes it perfect for long-time users but too strong for novices.
2. Dispensaries provide multiple ways to consume cannabis easily, conveniently and efficiently
Before the days of legalization, smoking was really the only way to consume cannabis – and for those who grow their own weed or buy from illegal sources, smoking is still the primary method of consumption. While smoking cannabis flowers or hash is effective, the smell and the smoke it produces are anything but stealthy, so smoking in public can get dicey. Smoking is also hard on people with lung problems who use cannabis for medicinal reasons. You could add your expensive marijuana into brownie mix, of course, but it may lose potency in your oven unless you go through the extra steps of decarboxylation.
Dispensaries offer a wide variety of consumption methods, such as edibles, vape products, tinctures, balms, transdermal patches, and even concentrates in the form of shatter, wax, and resin. Each method allows you to consume marijuana discreetly, at the dosage you desire, and in a form you can enjoy. Your dispensary budtender can help you decide which method of consumption might be right for you.
3. Supporting a local business
Many pot dispensaries are locally-owned and operated, so you are helping to support your friends and neighbors. Purchasing your cannabis from a local business also puts much-needed money back to the community through tax revenue.
4. Buying marijuana legally
While buying bud and bud-related products from an Aurora dispensary is 100% legal, purchasing pot from the guy or gal down the street can still land you in jail, so purchasing from a dispensary keeps the crime rate in your own household low. Keeping your local dispensary in business can also suppress the crime rate in your community by decreasing the number of illicit drug dealers operating in the area, and keep people out of the state prison system.
5. Reducing international crime
The illegal marijuana trade was once an important component of international crime and made millionaires and billionaires out of drug lords like Joaquín "El Chapo" Guzmán. Supporting your local dispensary helps keep your money out of the hands of criminals.
6. Never running out
Being out of cannabis product can make for some long days and nights, particularly if you use these products for medical reasons. Prior to legalization, many people would have to plan days or even weeks ahead to avoid surviving on twigs and seeds. Today, you can simply head to the dispensary when your baggie or jar runs dry.
7. Knowledgeable budtenders
Prior to the legalization of marijuana in Illinois and other states, accurate information about pot was hard to find. Because the federal government classifies marijuana as a Schedule 1 substance and prohibited research on it, much of the information surrounding the beneficial properties of the plant went largely unknown. What's worse is that consumers rarely knew the potency of the weed they were buying or the effects that they could expect. Many dispensaries now hire qualified budtenders that can provide information about cannabis in general, its effects and benefits, and specific details about various strains.
To learn more about the benefits of purchasing your cannabis products legally, consult with knowledgeable budtenders from your local dispensary.