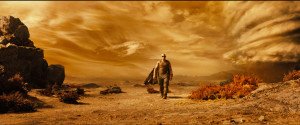 The Fast and the Furious fame actor Vin Diesel is likely to be on his maiden visit to India in the first week of September to promote his forthcoming release, sci-fi movie "Riddick".
To Watch trailer – Click Here
The city of lakes, Udaipur, and India's film capital Mumbai are on his itinerary.
While the 46-year-old actor is almost confirmed to land in Udaipur Sep 2, he is also scheduled to be present for a special screening of "Riddick" in Mumbai subsequently, said a source.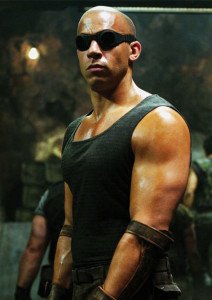 "We are trying to get the star cast of 'Riddick' together in India. It will make a tremendous impact on the promotion of the film here," said an official representative from PVR Pictures, which is releasing the movie.
"Riddick" is the third film in "The Chronicles of Riddick" series, starring Diesel as the title character.Apart from English, it will release in India Sep 6 in three other languages – Hindi, Tamil and Telugu.Written and directed by David Twohy, "Riddick" is a dark, action-packed science fiction film, packed with breathtaking battle sequences.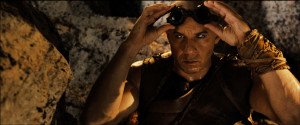 The last film of the franchise released in 2004.
The latest movie hits worldwide screens also Sep 6. It revolves around Richard Riddick fighting for survival on a planet with alien predators before eventually going back to save his entire Furyan race from destruction.