Binod suffered a heart attack at the age of 45. The doctors prescribed him medications along with instructions to undertake a series of lifestyle changes like regular exercise and healthy food. Even as he started implementing lifestyle changes, he was worried about the financial security of his family in the case of any unfortunate eventuality. Binod urgently wanted to purchase a term life insurance plan to ensure that his dependents did not face any financial hassle, but wondered whether he was even eligible for the policy. He discussed his predicament with his brother-in-law, who was working with an insurance company.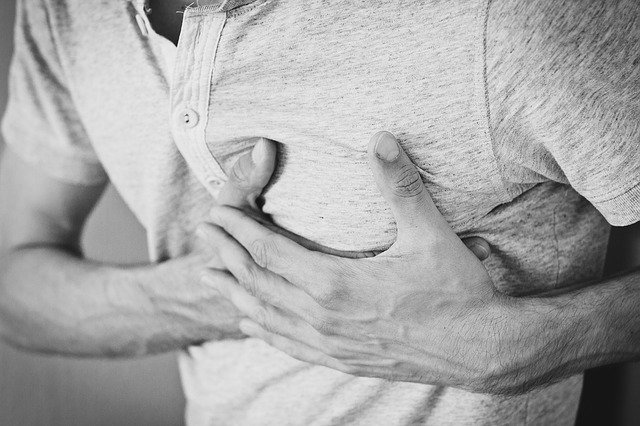 The latter told Binod that insurance companies provide term life insurance for heart attack victims on a case-by-case basis after evaluating the severity of the heart ailment. Though, he would be required to pay a slightly higher premium, being a heart attack victim did not mean that he was ineligible to avail protection of a term life insurance policy.
Term insurance is a type of life insurance which provides financial benefits to the beneficiaries of the policyholder, in the case of policyholder's death during the policy term. With affordable premium and flexible policy tenures, term insurance policies have become the most popular among all life insurance plans in India. Along with death benefits, term insurance policies also provide additional riders like accident death benefit, critical illness cover and permanent disability cover to increase the coverage of the policy. Insurance companies usually consider term life insurance for heart attack victims according to the individual medical facts of each applicant.
Heart attack victims and premium calculation: Premium on term insurance plans are calculated on the basis of the existing health conditions of an individual. Many insurance companies ask the applicant to undergo medical tests, and the premium amount is finalised after considering the diagnostic reports.
So, in the case of heart attack victims, insurance companies can provide a premium quote on the basis of existing cardiac health of the individual. The severity of heart ailment along with the steps taken to manage the existing cardiac ailment will play a key role in deciding the premium amount. Other factors like the individual's present age, job profile and stress levels, family history of cardiac diseases, obesity, tobacco and alcohol use, hypertension, diabetes, adequate nutrition and active/sedentary life will also decide the premium amount to be paid. Though the premium rates will vary on case-by-case basis, the premium amount for heart attack victims can be 15-30% more expensive as compared to healthy individuals.
How to apply for a term insurance policy for heart attack victims?
If an individual has suffered a heart attack, the insurance company can ask the person to undergo a pre-policy medical check-up. Undergoing the medical test ensures that the insurance company is aware of the individual's existing health condition. If one avails a term insurance policy by suppressing medical facts, then it can result in cancellation of the policy, or rejection of claim in future.
How can heart attack victims get a term insurance policy at affordable premium rates?
While purchasing a term life insurance for heart attack victims, one should apply to various insurance companies and select the policy with the lowest premium rate. One should, however, understand that the premium rate for a person with a heart condition will be higher as compared to healthy individuals.
An individual can always negotiate with the insurer by showing that along with regular medications; a healthy lifestyle is being followed. Parameters like healthy height to weight ratio, blood pressure and blood sugar level can be ample proof of the fact that the applicant is taking requisite steps to manage the existing heart condition. It is also worthwhile to explore the option of purchasing additional riders like critical illness to widen the coverage of the term life insurance policy.
In a nutshell, despite suffering a previous heart attack, one can get a term life insurance plan at a moderate rate of premium, provided the individual is reacting well to medical treatment, and is living a healthy life.
Conclusion: It is important for individuals with health ailments, like a previous heart attack, to purchase a term life insurance. It ensures financial protection to the family, in the case of any eventuality whatsoever. .