Buying a car is always accompanied by a feeling of exhilaration and a sense of pride. It is because a car is a valuable possession, that will serve you for many years if you take care of it properly. One way to take care of your vehicle as well as your financial spending is to make sure that it is adequately insured. Because of this reason, having car insurance is a mandatory requirement for all car owners, as per Motor Vehicle's Act, 1988.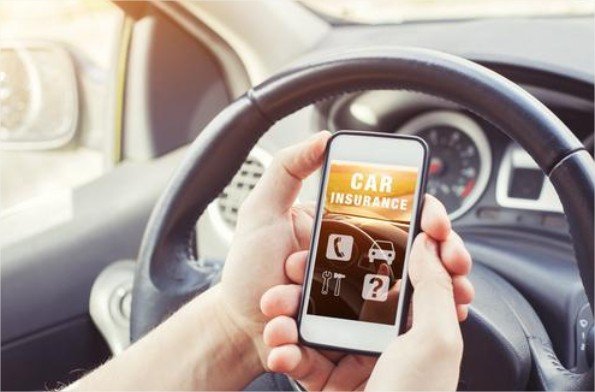 However, the question is: do you buy car insurance only to meet the mandatory requirement or to secure your vehicle as well? 
While purchasing the policy, it is vital to make sure that you don't just buy any insurance cover, but the one that will fit your needs best. It will keep both your pocket and car happy.
However, if you're wondering how to know if you're buying the right car insurance cover, and how to calculate car insurance premium, then worry not. Let us guide you about it all.
Look for Maximum Coverage for Your Vehicle
Depending on your car model, variant, type, and its IDV, you must go for an insurance cover that secures your car comprehensively. Based on all the factors, the insurer will tell you the maximum cover amount you can get under the policy, along with the rate of premium you will have to pay annually for the same. However, given that car accidents are common these days and repair costs are high, you should go for a cover that will provide you with the maximum possible coverage. It will ensure that in case of any such unfortunate incident, your car can get the right repair and maintenance to stay in good condition, without causing a hole in your pocket. 
Check the Premium to be Paid
To make sure that you don't pay a too high premium, yet get the right coverage for your vehicle, you must check the car insurance plans offered by different insurers. To do this, you can go to the insurer's website and use the premium calculator to see how much you will pay for different plans. Then compare various policies and buy the one that promises you the most value.
You don't have to buy a car insurance plan only for the sake of it, but also because you want to pay less premium. Therefore, look for the most beneficial policy concerning both coverage and premium payments. 
As a car insurance policyholder, you can get many benefits that generally come as a part of your plan as well as various unique add-ons. To ensure that you get the best benefits, make sure that you go through the plans offered by different insurers and compare them thoroughly in terms of the advantages you get. Taking this approach will be a smart way to get the best possible cover for your prized possession.
While a third-party liability cover is a primary benefit that every plan is supposed to have, there are other benefits like cover for the damage to your vehicle, personal accident cover for the owner-driver, roadside assistance, and several other add-ons. You can opt them up to make your plan more comprehensive. 
Keep Your Prized Possession Secure  
Buying car insurance is not just an obligation that you have to meet with, but instead the most important accompaniment to your car. You need to shell out some money towards your car insurance while buying and renewing it regularly, and the policy will save you from spending massive sums from your pocket in case of an accident. You can also try to get more knowledge on how to calculate car insurance premium by trying the calculator available on the insurer's site. 
While buying your favourite car, you can also reach out to reputable insurers like Tata AIG. They offer car insurance plans to provide you cover against third-party liability, damage to the vehicle, accident of the owner-driver, along with many other add-on benefits. You can choose add-ons ranging from road-side assistance to a cover for additional electrical fittings that you may have installed to your car's interior or exteriors. 
Just as you spend good enough time before finally buying the right car type and model, choose the insurance cover for it the same way.