From Bollywood to Hollywood, global fashion icons have been sporting the dramatic colored contact lenses to experiment with their looks. We used to think of contact lenses mainly as an alternative to prescription glasses. 
However, today they are not just a utility product. Colored contact lenses are an exciting way to make a fashion statement and completely revamp your look. 
The wonderful thing is that with the new advanced collection of colored contact lenses, you no longer have to worry about its harmful effects as they are extremely safe and comfortable to wear.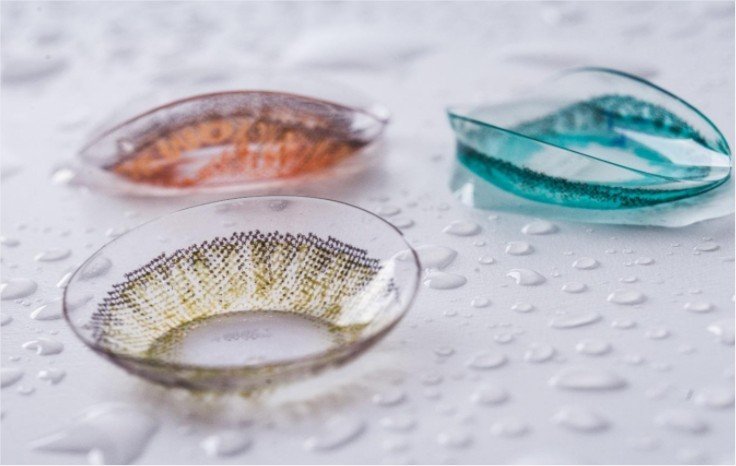 Just like the ongoing neon trends, colored contact lenses offer a chromatic antidote to brighten up your style. 
Choosing the Right Colored Contact Lenses
There are numerous types of contact lenses in the market today. Colored contact lenses allow you to create a look that will make you stand out. Whether you want to enrich your everyday look or rock a special occasion, colored contact lenses never fail. However, before choosing the eye lens, make sure you keep the below points in mind and tick mark all the required boxes. 
Colored contact lenses are intended and designed to mimic the color part of your eye called the iris. Color lenses aim to replace the original iris color while giving you a new look. 
Colored contact lenses come in various kinds of tints:
This contact has a translucent tint that is a little darker and noticeable than the visibility tint. As the name indicates, an enhancement tint is used to enhance the natural tint of your eyes. It is usually suitable for those with light eye colors to make them more intense. However, this is not very common in use. 
The opaque tint contact lens is non-transparent and can change your eye color altogether. People with any eye colors can go for this option as it also comes in a variety of colors, including hazel, green, blue, brown, gray, and more. 
Choosing suitable colored contact lenses depends on what kind of a look you are aiming for – whether dramatic or subtle. 
Caring Tips to Rock the Colored Lenses Trend
As fun as it may sound, [1]it is crucial to take care of your eyes first. After all, contact lenses are a medical and remedial device that offers protection to vision. 
Here are a few tips you must abide by:
Do consult with an eye care practitioner before purchasing a pair of colored contact lenses.

Do not share your colored contact lenses as they are designed to suit your eyes specifically, and sharing may transmit harmful microbes and, in few cases, infections as well. 

Clean your colored contact lenses regularly and disinfect them to avoid contamination 

Do not wear colored contact lenses if you have an eye infection or are experiencing any discomfort during or after eye lens wear
Last but not least, do not fail to remember to have fun with the new look you've always wanted to try. Choose the colored contact lenses that suit your personality and looks the most. 
Own the Trend
Being bold in your choice of eye color will surely help you express yourself more and make you stand out. With popping shades of colors ruling the trends, this season, colored contact lenses can be your unique addition to it. 
Whether you have black, brown, or lighter hued iris, colored contact lens from reliable brands such as Bausch+Lomb has an exciting range from which you can buy. So, explore a whole new spectrum of colors and hues to go with your outfit daily.