Managing and running a network without issues is a major task that organizations around the globe are looking to accomplish. The proper and efficient functioning of a network is key to successfully run operations in the fields of technology, government, medicine, education, etc. If you are currently working with networks and want to advance your career, you can consider attaining professional-level IT credential. CCNP Routing and Switching certification by Cisco is a well-reputed credential that serves as a validation of your skills to the job market and your potential employers.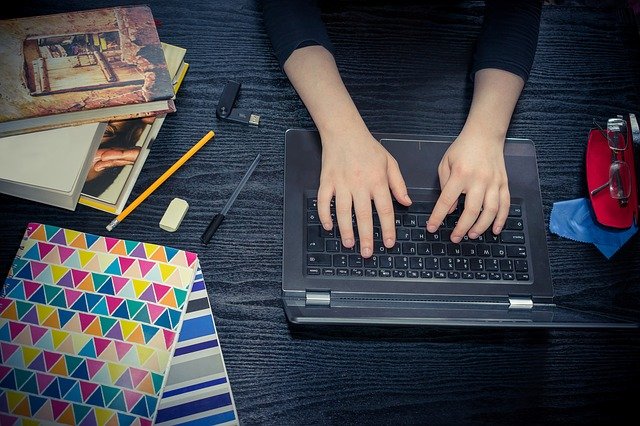 About Cisco
PrepAway.com As a provider of products and services in the field of Information and Technology, Cisco has become a world-renowned organization. One of its many services includes certifications and training programs in various technologies. Cisco certification program is globally trusted because all credential paths meet the quality standards and are designed to cover the vast majority of the concepts that a professional will require in the industry.
CCNP Routing and Switching certification
CCNP R&S certification is a validation of your competence in routing and switching technology at the professional level. There are certain criteria that you need to fulfill in order to be eligible for earning CCNP in Routing and Switching. This certification is targeted at specialists who already possess at least a year of experience in the networking field and the associate-level CCNA Routing and Switching certification. CCNP R&S addresses more advanced skills and knowledge areas of networking. These skills are known to be compatible with job roles such as:
Network engineer
Support engineer
Systems engineer
Network technician
Before we consider the exams you need to pass in order to obtain CCNP R&S certification, let's take a look at the profits it brings.
Why should you get CCNP R&S certification?
Certifications can be the best way to market yourself as a skillful professional in the network industry. Here are several reasons as to why CCNP R&S can be a great choice for you:
Cisco is a leading organization in the tech world. It understands what the network industry employers require and is well aware of the advancements in the technologies and hardware. This is why employers and organizations trust CCNP R&S credential to be a precise indicator of a professional's competency. Earning CCNP would enable you to better market yourself and be more productive at work.
If your goal is to become an expert in the routing and switching technology, then obtaining CCNP R&S can set up a clearr pathway to your destination. Cisco offers a whole family of certifications in the R&S field so you can achieve your career aspirations with a clear vision. For example, you can opt for CCIE R&S after your CCNP to further specialize in R&S.
You will be introduced to a growing and powerful community of professionals who are willing to share information and valuable resources that you can employ to be at the top of your game.
Acquiring extensive knowledge of the latest technical and practical aspects of routing and switching will build up a strong skill set. Possessing a strong skill set will boost your confidence as an employee. This, in turn, will lead to job satisfaction and exposure to a wide range of promising opportunities.
Pre-requisites and exam options
As I mentioned above, to be eligible for CCNP R&S certification, you need to have a valid Cisco CCNA Routing and Switching certification or any Cisco CCIE certification.You are expected to successfully pass the following 3 exams in order to be certified as a CCNP in Routing and Switching:
300-101 ROUTE
This will be a 120-minute test consisting of 45-65 questions. You will be assessed based on your knowledge on the following topics (the weight of each topic is indicated as a percentage):
Layer 2 Technologies (10%)
VPN Technologies (10%)
Network Principles (10%)
Layer 3 Technologies (40%)
Infrastructure Services (20%)
Infrastructure Security (10%)
300-115 SWITCH
This is a 120-minute test consisting of 30-40 questions. The questions will be based on the following topics:
Layer 2 Technologies (65%)
Infrastructure Services (15%)
Infrastructure Security (20%)
300-135 TSHOOT
This is a 120-minute test consisting of 15-25 questions. The questions will be based on the following topics:
Network Principles (5%)
Layer 2 Technologies (40%)
Layer 3 Technologies (40%)
VPN Technologies (5%)
Infrastructure Services (5%)
Infrastructure Security (5%)
Understanding the ins and outs of the exam structure is really important, so I strongly suggest that you refer to the official website to get an in-depth analysis of the exams. Once you have familiarized yourself with the exam structure, the next stages are the most critical for your success.
Practice and preparation
Practice and preparation are what definesyour success on the day of the exam. Here aresometips that I think will help you practice and prepare more effectively:
Use the well-designed and comprehensive training programs offered by Cisco. These training programs comprise of video lessons, self-paced training and practical sessions that enable you to completely cover the areas of assessment.
Become a member of the Cisco Learning community set up for the exam you are preparing for. Here you will gain access to helpful resources, receive valuable insights from experienced test takers and be able to discuss your doubts among fellow learners.
I cannot emphasize how important it is to put your skills into practice consistently. Not only will this help you in the exam but also it will serve you a great deal once you become employed as a network specialist. You can either join a Cisco-approved training course which includes lab sessions or design and set up your own lab to apply the principles you've learned during the study.
It is a known fact that exam stress can have a significant impact on your final scores, but there is something you can do about it. Prepaway is a platform that includes exam dumps in VCE formatfor all major IT certification exams including CCNP R&S. VCE files form Prepaway and VCE Exam Simulator allow you to use a simulated environment that replicates the real exam pattern. The ability to repetitively practice in this environment will help you overcome anxiety during the actual exam. Additionally, you can also and develop test-taking strategies and judge which ones would actually produce results you need.
Conclusion
Organizations around the globe, be it IT, education, health, military, etc. depend on reliable networks for proper functionality. It takes the expertise of a cognizant network specialist to troubleshoot, rectify, maintain and set up such networks. CCNP R&S certification is one of the best options for you to move up the organizational hierarchy and enjoy the benefits of higher pay, job satisfaction and global recognition.