Netizens were taken by shock on hearing about the hacking of Narendra Modi's personal website and Twitter handle.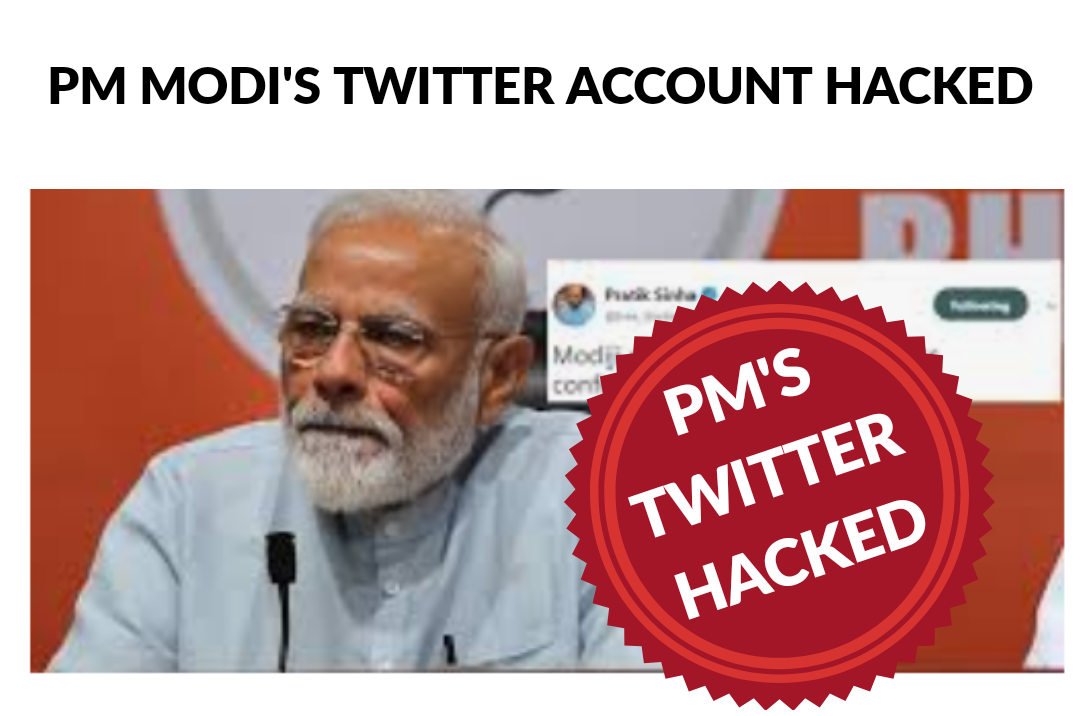 This incident was not far away from what surfaced in July, 2020. In the month of July Twitter Handles of world's most famous people namely Microsoft Co-founder Bill Gates, Tech dinosaur Elon Musk, Us Presidential Candidate were hacked. 
The hacker tweeted from all these accounts asking people to donate money in crypto currency. 
These tweets collectively hoarded millions of dollars in crypto currency. However, the hacker was caught few days later. Surprisingly it was a very young boy who indulged in such serious mischief.
On the mishap with India's Prime Minister, Narendra Modi Twitter said that it was "actively investigating the case".
The tweet went out from the account @Narendramodi_IN which has close to 2.5 million followers and was created in May, 2011. The last tweet was man ki baat related
The hacker tweeted various tweets asking people to donate in crypto currency in PM Cares Fund for National Disaster Relief. 
Statement from Twitter:
"We're aware of this activity and have taken steps to secure the compromised account. We are actively investigating the situation. At this time, we are not aware of additional accounts being impacted,"
But the personal account of Prime Minister Narendra Modi which is @narendramodi is not affected by this hacking activity on twitter. 
The personal account of the Prime Minister of India Narendra Modi has 61 million followers and 37,000 tweets.