New Zealand on Friday broadcast the Muslim call to prayer on national television and radio as thousands across the country came together in a national day of reflection to mark the March 15 mass shootings at two Christchurch mosques that killed 50 people.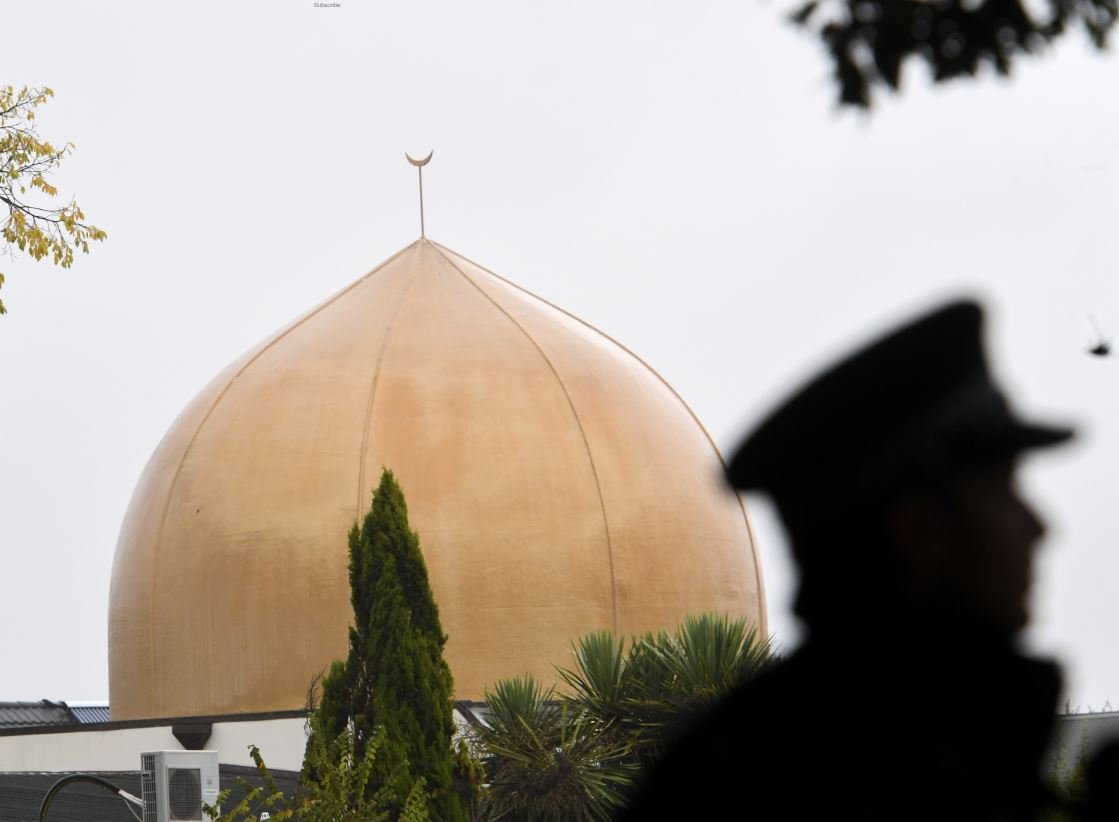 The call to prayer was broadcast at 1.30 p.m., followed by two minutes of silence to remember those who lost their lives in the terrorist attack exactly a week ago, CNN reported.
At almost the same time as when the attack was first reported from the Al Noor mosque to police, Christchurch ground to a halt for two minutes. Hundreds stood, their heads bowed at the memorial wall at the Botanic Gardens where flowers have been laid all week.
In Hagley Park, a short walk from the Al Noor mosque, thousands of people attended a memorial service before Friday prayers.
The Imam of Al-Noor mosque, Gamal Fouda, who was there when the attack happened, said: "Last Friday I stood in this mosque and saw hatred and rage in the eyes of the terrorist.
"Today from the same place I look out and I see the love and compassion in the eyes of thousands of New Zealanders and human beings from around the globe."
Imam Fouda said the gunman "broke the hearts of millions around the world" but "we are alive, we are together, we are determined to not let anyone divide us".
Survivors sat in wheelchairs of the front row of the makeshift venue, while at the back, thousands of non-Muslim New Zealanders, including Prime Minister Jacinda Ardern, gathered wearing hijabs to show their respects, the Guardian reported.
The Imam thanked "the neighbours who opened their doors to save us from the killer" and also acknowledged Ardern for "holding our families close and honouring us with a simple scarf", saying her leadership had been "a lesson for the world".
Ardern's gesture of solidarity was echoed by women around New Zealand, from police officers to council workers and journalists.
Heavily armed police officers stood guard around the outdoor prayer service while helicopters flew overhead.
Under legislation announced by Ardern on Thursday, police will soon be one of the only groups able to access the kind of assault rifles they carry.
Speaking to mourners later in the crowd, Ardern said: "New Zealand mourns with you".
Quoting the Prophet Muhammad, she said: "The believers in their mutual kindness, compassion, and sympathy are just like one body. When any part of the body suffers, the whole body feels pain.
"New Zealand mourns with you; we are one," she said.
Many of those killed in the March 15 attack have been buried since police completed the formal identification of all bodies on Thursday. Twenty-six were being buried on Friday at a single ceremony.
New Zealand Police said that the two mosques will be handed back to the community on Saturday.