Rating: ★★★★☆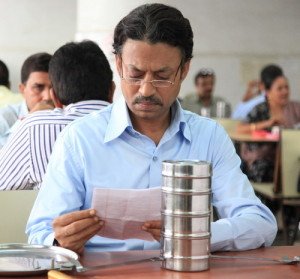 Cast: Irrfan Khan, Nimrat Kaur, Nawazuddin Siddiqui, Lillete Dubey, Bharti Achrekar, Nakul Vaid
Director: Ritesh Batra
Plot: The Lunchbox is a story that revolves around two main characters a house wife, Ila & an office worker on the verge of retirement, Saajan. Middle class housewife Ila is trying once again to add some spice to her marriage, this time through her cooking. She desperately hopes that this new recipe will finally arouse some kind of reaction from her neglectful husband. Unknowing to her is that the special lunchbox she prepared has been mistakenly delivered to an office worker Saajan, a lonely man on the verge of retirement. Curious about the lack of reaction from her husband, Ila puts a little note in the following day's lunchbox, in the hopes of getting to the bottom of the mystery. This begins a series of lunchbox notes between Saajan and Ila, and the mere comfort of communicating with a stranger anonymously soon evolves into an unexpected friendship.
In one of the best performances you are likely to encounter, Irrfan, playing Saajan Fernandes, makes you see that middle-aged man. Not just see, but feel. That lunch box becomes a symbol of hope. Of a renewed interest in the present. And of a future, waiting to be realised.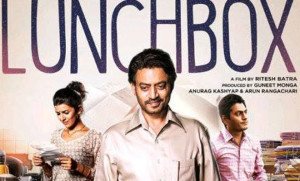 Ritesh Batra's research on the legendary Mumbai dabbawalas who deliver millions of lunchboxes everyday through the city with unerring accuracy, led to his first feature. 'The Lunchbox' is about a dabba that fetches up at the wrong table, and the tasty fall-out of that little sin. We do not know if those famed dabbawalas have ever made such a mistake, but the result of Batra's mixed-up 'dabbas' is lovely, with a lingering delectable after-taste.
Verdict: The Lunchbox is packed with brilliant performance by Irrfan Khan, Nimrat Kaur and Nawazuddin Siddiqui. This is a movie which is definitely worth devouring for breakfast, lunch and dinner!