Set to be released for the summer of 2015, Jurrassic Park 4 finally got a new and cooler name; Jurassic World. Universal Pictures has confirmed the new title last September 10, 2013 and the film will feature Isla Nublar, the infamous island from the first film.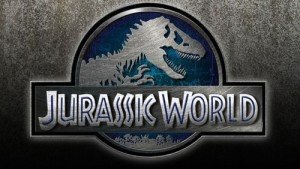 Colin Trevorrow's film slips into a spot recently vacated when Disney pulled out 'Pirates of the Carribean 5″ off its 2015 calendar, Universal's much-awaited Jurassic Park 4 is set for 2015. A competitive year for movies where big-budget films are set to be released including the new "Batman-Superman" film, Avengers: Age of Ultron and the next installment of the "Star Wars" franchise.
The original script of the film was written by Rick Jaffa and Amanda Silver but director Trevorrow and "Safety Not Guaranteed" writer Derek Connolly made some changes while on location in Hawaii. Thanks to their shared genius, the script made an epic change and more ambitous that the old release date was moved for next year.
Now that the script is finally ready, director Colin Trevorrow is co-writing the screenplay with rumours that the fourth installment will be featuring John Hammond's dream of a fully functional Jurassic park. The park will be the world's biggest with tens of thousands of  visitors arriving each year in Isla Nublar, but this is not like any park, we are talking about dinosaurs here and there will be no tame dinosaurs performing for humans.
The new Jurassic film will also feature a villain dinosaur based on Jack Horner's suggestion in April 2013 which as described as "terrifying." Just like the original Jurassic park that features an unknown specie of dinosaur the "velociraptors" and was made into a household name.
Many have speculated that the new star of the film will be more terrifying than Tyrannosaurus rex  or the Giganotosaurus, but it could be as small and disturbing  as Jeholopterus. Jurassic World started filming in July 2013 in its two major locations, in Baton Rouge, LA and in Kauai, HI as it confirms previous rumors about the film location.