To fight the scorching summer heat, ceiling fans are still the most preferred cooling option. With increasing requirements to cater to the modern sensibilities of homeowners, ceiling fans are being upgraded today in terms of design and functionality. They are now available in various styles, sizes, colors, and designs, and contemporary innovation comprising of remotes and lights.
Today, the variety of ceiling fans gives you a choice to match them with your home décor. It is even possible to integrate more high-tech ones into a home system. The remote control of the ceiling fan makes your life much easier than you might think. Remote-controlled ceiling fans cost a tad more, but worth that extra expense.
Let's discuss why you should opt for a remote-controlled fan.
1. Accessible
The main advantage of selecting a remote-controlled ceiling fan is accessibility. However, a wall switch would work just fine. But it would mean that every time you need to turn the ceiling fan on or off, or whenever you have to adjust the settings, you have to stand up and walk to the switch.
If you want to modify the settings without having to get up, then your best bet is a remote-controlled ceiling fan. It is incredibly beneficial when you have elderly individuals using the fan.
2. Integration with Light Fixtures
If you wish to install ceiling fans with light fixtures, it would be a perfect choice to opt for a remote-controlled one. Typically, the fourth wire from your fan to the wall switch would have to be connected to control your light fixture, such as turning it on and off without affecting the ceiling fan. This way, you can do away with the electrical wires in your circuit with a remote-controlled ceiling fan.
3. One Remote for Multiple Fans
In homes with more than one ceiling fans mounted in a particular area like in a spacious living room, you would not want to have to adjust them one by one, every time. A remote-controlled ceiling fan is the best alternative in such a case.
For each of them, you can adjust the fan configurations so that each fan can be controlled using a single remote. It eliminates the need to operate multiple switches.
We've put together some stylish Remote-Controlled choices from Luminous to spruce up your home:
New York Tiffany – Midnight Black SKU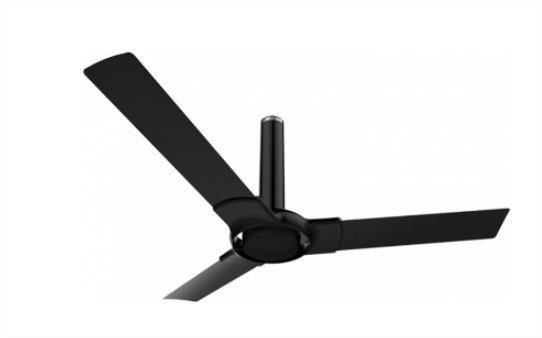 Inspired by the modern minimalism seen in New York architecture, this remote-controlled ceiling fan is one of the most famous models by Luminous. This ceiling fan is incredibly energy efficient, powered by a Super Energy Efficient – BEE 5 Star Rated – 35 W – motor, with a 5-speed setting IR Remote control. Compared to standard ceiling fans, it consumes 50 percent less power, and it is also voltage fluctuation proof. This design also won the A'DESIGN Award in 2019 under the Best Home Appliance Design category.
New York Manhattan – Night Sky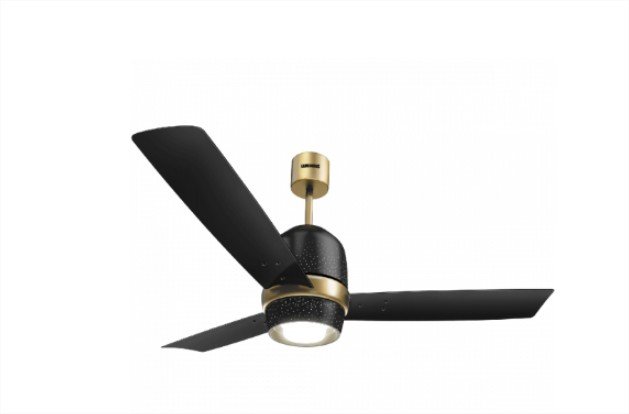 The Manhattan Range by Luminous is the most attractive and elegant one. The fans in this range are perfect to create a charming night sky effect on the ceiling. Check out the New York Manhattan – Night Sky, which is equipped with 5 step light dimmer and 9W Cool daylight LED which can be controlled via IR Remote Control feature.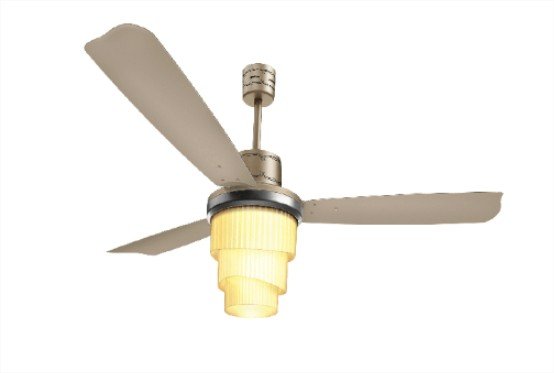 When we talk about class and sophistication, the first city that comes into your mind is London. If you want to live like you are in the imperial era, then this fan is perfect for you. It is reminiscent of the elegant aristocratic heritage of the British capital. This model is inspired by the grandeur and classic elegance of the London clock tower. 
Looking at it, you'll feel like you are looking at a Modern Fluid design of compact Chandelier in a Ceiling Fan. Like New York Manhattan – Night Sky, it is also equipped with a 5 step light dimmer and 9W Cool daylight LED which can be controlled via IR Remote Control.
If you are looking for a modern and contemporary design, we recommend this premium wood finish 4 –blade designed Luminous LiteAire ceiling fan. Along with a seamless fitment of blades and motor with invisible rivets, it offers a superior look to match your décor. It features an energy-efficient 10W Cool daylight LED with a 5-step light dimmer controllable via an IR Remote Control. It has an incredibly polished, contemporary aesthetic appeal. 
It may seem like an extravagance to have a remote-controlled ceiling fan, but it is practical to choose to buy such a model for your home. The accessibility and added convenience, despite the extra costs, make the extra money you have to spend well worth it. We, at Luminous, have a comprehensive range of remote-controlled ceiling fans. So, explore our online store and buy the one that suits your home décor!