We all know that India is a vast country, stretching from the Himalaya to the ocean, but you may not know that as well as 29 states, India also has seven Union Territories. All of these cities and territories have a fascinating history, so let's dive into some incredible facts about the state capitals and union territories of India.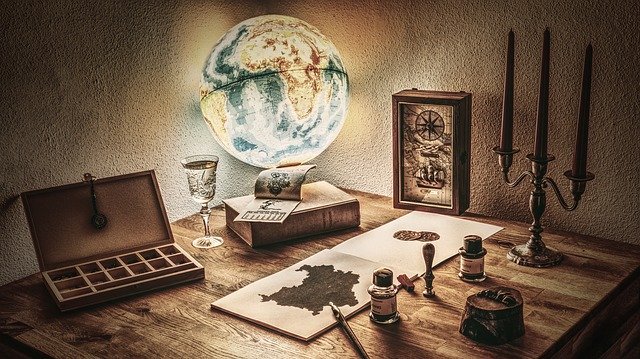 1) State Capital: Amravati, Andhra Pradesh
Amravati was anointed as the capital of Andhra Pradesh in 2015 when the sprawling industrial hub of Hyderabad was demoted. Amravati is the "people's capital" of Andhra Pradesh, and the city's Buddhist roots are well represented, as the High Court is designed to recall a Buddhist Stupa. Amravati also possesses the largest functioning stupa in India, at 50 meters in diameter and 27 meters tall.
2) State Capital: Shimla/Dharamshala, Himachal Pradesh
Himachal Pradesh, with its Himalayan expanses, is one of only two states to have two state capitals. Like Jammu and Kashmir, Himachal has two cities which share the role of state capital, one designated for summer usage and the other for winter as the high altitude and adverse weather makes life tough. Shimla is the summer capital, whereas in the winter state officials retreat to Dharamshala. Dharamshala is also the home of the exiled Tibetan leader the Dalai Lama and has a large population of Tibetans.
3) State Capital: Srinagar/Jammu, Jammu and Kashmir
The other Indian state boasting of two capitals, Jammu and Kashmir shifts the government offices from Srinagar to Jammu and back each year. Summer capital Srinagar is set on the bank of expansive lakes, and the houseboats that litter these lakes are a popular attraction for tourists both domestic and foreign alike.
4) State Capital: Kolkata, West Bengal
Kolkata is the state capital of West Bengal, and until 1911 it was the capital of all India, due to the trading and economic significance of this port city to the British rule. Formerly known as Calcutta and officially renamed in 2001 as part of a drive to reverse the Anglicization of Indian place names, Kolkata's European feel is nonetheless emphasised by the elaborate network of trams which rattle through the city.
5) Union Territory Capital: Port Blair, Andaman and Nicobar Islands
Isolated far to the east of India's continental territory, the Andaman and Nicobar Islands are an Indian Union Territory that are in fact closer to Myanmar and Thailand than any other part of India. These islands are famous for their expansive white beaches and the territory consists of 300 islands in an archipelago surrounded by coral reefs. Port Blair, the territory's largest city, was originally a British penal colony, a fact still hinted at by its large jail.
6) Union Territory Capital: Silvassa, Dadra and Nagar Haveli
Dadra and Nagar Haveli is a union territory composed of two distinct geographical areas, divided by Gujarat and neighbouring the state of Maharashtra. This geographical oddity came about due to the Portuguese retaining control of it throughout the British Raj, and Dadra and Nagar Haveli only became part of independent India in 1964 after a brief period of self-governing.
7)  Union Territory Capital: Kavaratti, Lakshadweep
The tropical archipelago of Lakshadweep can be found over 300 miles west from the Keralan coastline in the azure Indian Ocean. The tropical surroundings, palm trees and white sandy beaches make Kavaratti a popular tourism destination, but visitors to Lakshadweep have to acquire a permit from the Indian government to visit these pristine islands.
8) Union Territory Capital: Puducherry, Puducherry 
Puducherry, formerly known as Pondicherry, is a Union Territory that consists of little more than its capital as this city-state is flanked on all sides by the state of Tamil Nadu. Pondicherry emphasises the legacy of French colonialism in the city's architecture and it is famous for its French quarter which features streets peppered with trees, offering shade to the colonial style villas that line the streets.
9) National Capital Territory: Delhi, Delhi
Another city/territory, Delhi is the capital of all India and has been since 1911 when it took the title from Kolkata. Delhi was then a Union Territory until 1991 when a change to the constitution of India made it a National Capital Territory, giving it unique status amongst the capital cities of India.
As a diverse country with a fascinating political history, India possesses complex constitutional boundaries. These state and union territory capitals tell just a part of that story.
Vanessa Kearney is a writer and editor at Write My Research Paper and PhD Kingdom. She is a passionate traveler and loves discovering the hidden secrets of new places. Her further writing can be found at the Coursework Help blog.