5 best printing industry forums for discussions about everything related to printing, equipment, designs, prepress, post press and more.
Printing industry has evolved rapidly over the past decade. Print management involves many stages that need to be handled optimally for a successful print business.
Sometimes, you fail to realize that a problem that you, as a print business have, other print businesses may also be facing. There are many print forums out there to help solve issues like yours. We discuss 5 of the best.
1. Digital Photography Review
The printers and printing forum provides a platform for discussion about home and third party printing. The forum's mission is to provide the most authoritative coverage of digital photography gear in the world, including news, articles and expert reviews. They have a comprehensive database of consumer digital cameras on the Internet, and provide an open, active forum and useful tools for the community.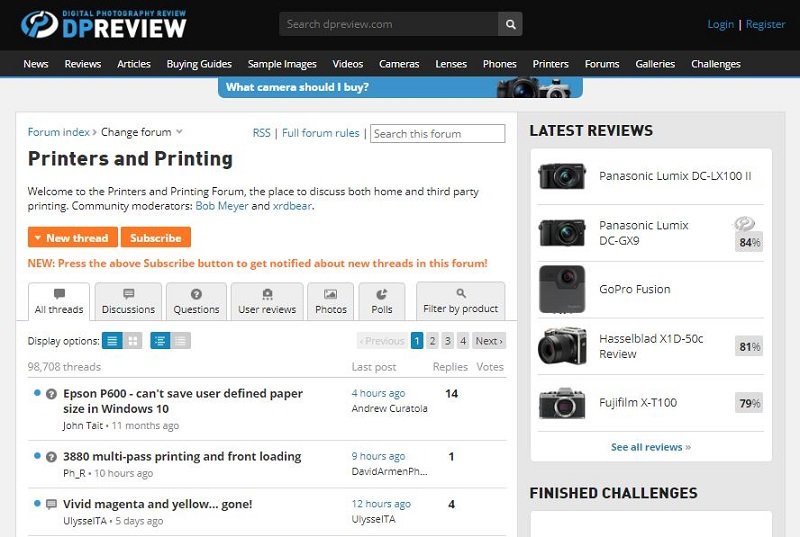 Digital Photography Review was founded in 1998 and now includes a vast digital camera database, timeline, forum, image sample galleries, reviews, videos, photo challenges and much more.
More here:
https://www.dpreview.com/forums/1003
2.PrintPlanet
PrintPlanet's motto is "discuss, debate, lead". The website provides a unique open discussion community for professionals working in printing and graphic communications. PrintPlanet was formed in 1996 and is now a community of more than 115,000 members, becoming the World's largest networked community of Graphic communications, commercial print and service providers.
Audience includes Print production pros, including designers, press operators, supervisors and plant managers who recommend and use graphic arts systems and consumables.
The printing forums are segmented by subject for easy navigation and reference where members routinely discuss the latest technology prior to making an investment.
More here:
https://printplanet.com/forum
3.Graphic Design
Printing & design for print discussion, advice & assistance. The print forum is managed by NCR Pads, a website launched in 2007 that fulfils short and long run orders for Sheet-Fed and Reel-Fed Offset Printing (litho). The website takes customized (including option to upload artwork) online orders from customers.

Graphic Design's printing & print design forum offers a platform for discussion about all printing and print design related topics and includes responses from NCR printing specialists.
More here:
http://www.graphicdesignforums.co.uk/forums/printing-print-design-forum.25/
4.Globalmediapro
The print industry forum is well moderated and provides relevant information. The website provides a platform for discussion on all print, press, design and other related topics.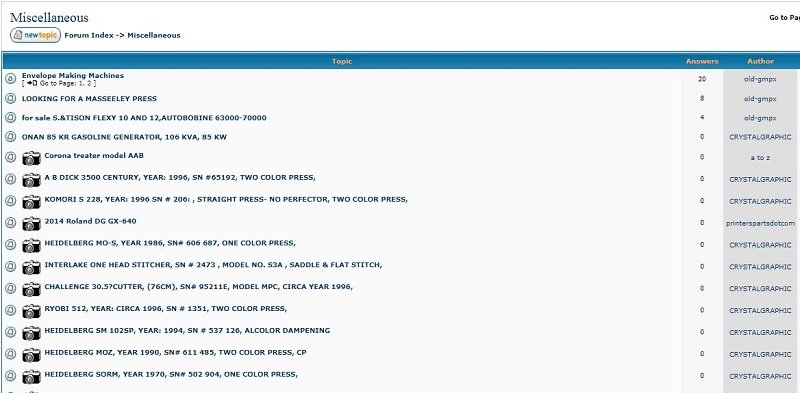 The printing industry forum currently hosts about 16000 users. The forum provides an easy registration process for new users and is open to public and is targeted to help print business folks. Forum topics are well categorized for easy search and access to required information.
More Here:
http://www.gmpx.com/jf/forums/list.page
5.WAN-IFRA
The World Printers Online Forum is the exchange platform for those interested in questions of newspaper printing.
The printing help website includes various forum topics related to print and design and involved inventory. Keyword-based search tab helps retrieve required information from the curated forum's database quickly.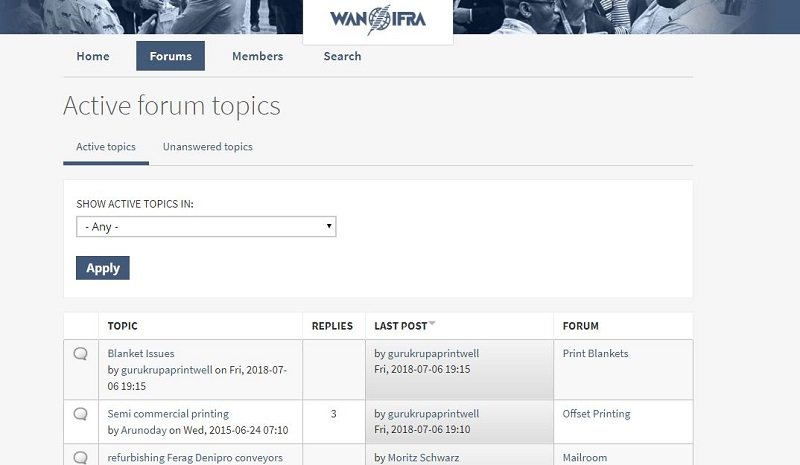 More Here:
https://forum.wan-ifra.org/forum
https://forum.wan-ifra.org/forums/world-printers-online-forum
This article is brought to you by PrintPLANR. The complete print management information system (Print MIS) will help you overcome all your print business challenges. PrintPLANR is provided by top software development company, IT consultant and IT services provider in India, Infomaze that has been around for over 16 years and growing.
For Desinema Sponsored Post Email us – desinemaa@gmail.com