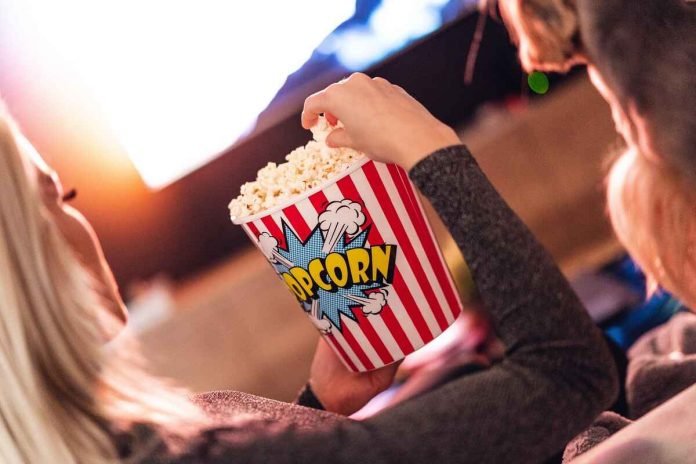 The Halloween season came and went, and we all satisfied our urges to watch the spookiest movies around. For fans who love a good scary movie, the daily release of horror movies isn't enough. That's where this article comes in: we have narrowed down the 5 best horror movies that you should start streaming, despite the Halloween season being over.
Before you go ahead and start streaming the horror movies, make sure you have a reliable internet connection so that the streaming goes smoothly. On that account, reach out to the Xfinity customer service to sign up for an internet connection that offers seamless connectivity, and that too at affordable rates.
Moving on, let's check out the best horror movies that you missed during the Halloween season:
Barbarians (2022)
The Barbarians movie is laid out in chapters that are all disconnected at first but start making sense as you go through each of them. It starts off as a dark psychological horror movie, which includes some satirical elements as well that make the movie entertaining.
Before long, the psychological icky feeling turns into pure dread and terror; think brutal gore and horrors that nightmares are made of.
Tess moves into a short-term rental house in Detroit to find that it is already occupied by a man named Keith. Naturally, alarm bells start ringing, and Keith's attempts to ease the situation only make the matter worse. What's more, the rental they're staying at and its neighborhood also give off creepy vibes.
No more spoilers—stream Barbarians on HBO Max to find out more!
Dead Stream (2022)
Having some stunning creature effects and a good balance between laughs and scares, Dead Stream is a movie that could easily become a Halloween tradition!
When a YouTube vlogger was canceled for his stunt that left someone in a hospital, he decided to switch to another platform to reclaim his influencer status. This time he decides to spend an entire night at a haunted house just to monetize his fans.
Placing cameras in every room around the house gives a view of a new level of horror hidden under it, with its own story and ghost haunting it, and tricks to get away from it. And since it is all live, the back-and-forth between the vlogger and commenters offers clues to Shawn about how to avoid the horrors of the haunted house!
Find out how he does it all by streaming the movie Dead Stream on Shudder or Prime Video.
A Quiet Place (2018)
You're not just a passive observer when you see the horror unfold in A Quiet Place; rather you're an active participant in this one-hour-thirty-minute game of tension!
The movie starts with a scene in a post-apocalyptic world where a family of five – a father, a mother, and their three children, one of them being deaf – tiptoeing around the town store to get the needed supplies. They communicate with each other in sign language, taking incredible care NOT TO make a single sound. From that, you can discern that the world is too dangerous.
Dangers get intensified from the beginning till the end of the movie, with us holding our breath throughout. A Quiet Place offers subtle yet very clever storytelling to build tension and pull the viewers into a world that is terrifying yet exciting.
Take this thrilling ride by streaming A Quiet Place on Netflix.
Get Out (2017)
Our protagonist, Chris, is invited to his girlfriend's home to meet her parents. His girlfriend hadn't told her parents that he's black, which she brushes it off, but Chris is still wary.
However, from the moment they arrive at the parent's house, things get unsettling. The parents do seem friendly enough, but something is still wrong with the way they treat Chris. The introduction of other characters such as the groundskeeper, housekeeper, and girlfriend's brother make the matter further awkward.
You'll just have to see the movie to find out how things start to get stranger. The Get Out movie is a slow burn as clues pile up that something isn't right. Could Chris be overreacting to the everyday racial tension that he experiences?
Get Out is currently streaming on Prime Video and Apple TV.
M3gan (2023)
The cover picture of M3gan is enough to reel you in: a four-foot-tall doll, having cyborg eyes, a ratty wig, and wearing attire from the '50s. It reminds you of the classic Child's Play, doesn't it?
A young child, Cady, loses both her parents in an accident leaving her in the care of her aunt, who is not a very nurturing person. The aunt is working on an AI prototype, M3gan (Model 3 Generative Android, which is also known as Megan. The lonely child immediately develops a bond with the toy
The child's aunt makes the mistake of believing the child will be fine for a few hours, unsupervised, while she focuses on her job and that leads to a series of unfortunate nightmarish events throughout the movie.
You can stream M3gan on Peacock to watch the rest of the horror unleash.
Wrapping Up
There you have it; 5 best horror movies that were widely popular this Halloween season. Just because the month of October is up now doesn't mean you still can't stream movies and satisfy your spooky urges. Pick one of the movies from the above list, get your popcorn ready and turn off all the lights before you start the streaming.