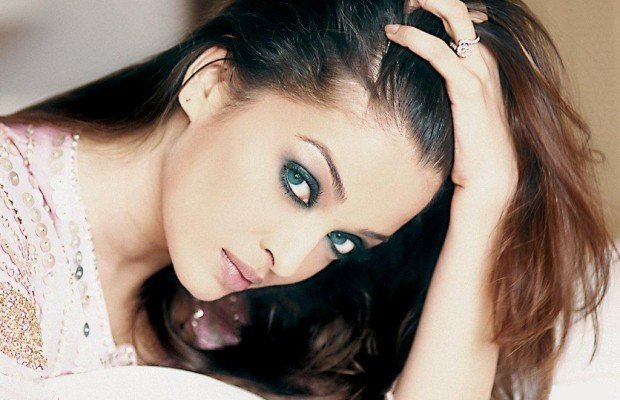 Over 53 years, 24 movies and 74 Bond girls, but still we haven't had an Indian Bond girl yet. Bond girl have become over the years a cultural icon. They have proved that their worth is way more than just being an eye candy. They are a lethal combination of brawn, brain and beauty. In fact, in most of the films, they have been the game changers. They can be the saviour of Bond's life as well as can be vicious enough to kill Bond without giving a second thought. While we have had A-list actors like Ursula Andres, Honor Blackman, Maud Adams, Halle Berry, Denise Richards, Eva Green giving us great versions of Bond girls in the past with Monica Bellucci biting the dust in the recent one, we wonder which of our Indian women can be bad-ass as a Bond girl. And aren't we spoilt for choices! The wish list starts now.
1. Shilpa Shetty

Source
When it comes to the best body in Bollywood, Shilpa Shetty has held that title for decades now. We all saw this sassy tinsel town woman kicking ass in 'Dus' and we knew she had a kick-ass career in action movies. And, Miss Shetty also has more fans in the UK than any of the other actors in Bollywood after her 'Celebrity Big Brother' win. There's no doubt that this sexy mama would get under the skin of a Bond girl effortlessly, and we can't wait for that.
2. Rekha

Source
Well, this list wouldn't be quite a list without including the original diva who started it all. Remember 'Khoon Bhari Maang'. That was in the 80s. Bollywood never did see a kick-ass leading lady before. And then in the 90s, she came as 'Madam Maya' in 'Khiladiyon Ka Khiladi'. Both the characters have been iconic enough to ensure that she makes it into the list. The fact that Rekha is so easy on the eyes and she exudes sensuousness from every way is appealing to a 65 year old man to an 18 year old lad. Now, she would make for a Bond girl from whom even Mr. Bond might need some protection!
3. Mandira Bedi

Source
This woman has done it all – acting, modelling, fashion designing, television presenting, hosting cricket tournaments and what not. But it's not her versatility which has landed her here. In the 90s TV show 'Shanti', she showed how feisty she can be and man she did kick some ass in that. With the new millennium, Mandira gave cricket a makeover like never before. She alone became responsible for many non-sports fan to watch the game. She was making more buzz than the cricketers themselves for all the good reasons. Her panache, command and fashion is what separates her from any other woman in the entertainment industry. And, recently she again proved how bad-ass she can be when she essayed the role of 'Nikita Rai' in '24'. Action, desirability and intelligence, this woman has all the traits of a Bond girl. What else do we need!
4. Priyanka Chopra

Source
Now, we all have seen Miss World 2000 Priyanka Chopra getting into action mode in 'Don', 'Don 2' and 'Drona' and in her latest TV venture 'Quantico'. But it's not only about that. In 'Aitraaz', she proved how lethal can she be, while playing a woman who would go to all means to get what she wants. She would be sultry, humorous and bad-ass. And who can forget her strutting down the runway in 'Fashion' and running the beach in a golden bikini in 'Dostana'.
5. Shweta Salve

Source
TV actor Shweta Salve fittingly suits the sultry sassy diva role. She has the ability to be pleasing to both men and women without trying hard to be sensuous. Her portrayal of a spy in disguise in 'Left Right Left' is still one of the most famous characters in recent Indian TV history. Now, we are sure she wouldn't be disappointing us when it comes to con James Bond.
6. Deepika Padukone

Source
Miss long legs makes sure whenever she walks the red carpet, it is only she who would steal the limelight. Despite being exposed to only commercial ventures, Miss Padukone has proved her acting abilities and has been the saving grace for movies with bad cast and terrible plots. A former model and badminton player, she surely knows how to be glamorous and versatile. Who wouldn't love to see her getting down from a chopper to save Bon's life? That's a sight which is too hard to ignore.
7. Nimrat Kaur

Source
Now, this might come as a surprise to many people. But, before you get your assumptions, just consider this. She is one of the most versatile actors that we have now in our country. Her portrayal of a housewife in the BAFTA nominated movie 'The Lunchbox' was equally as convincing as her portrayal of an ISI agent in the TV series 'Homeland'. Now, that's a range of variety very hard to execute. We are sure that when it comes to playing a Bond girl, she would add layers to the character like no one before.
8. Chitrangada Singh

Source
Considered by many as the most sensuous women in Indian film industry. Chitrangada Singh is much more than what pleases our eyes. This 38 year old mother can give most twenty year old a run for her money when it comes to be appealing and seductive, without being sleazy. A muse of many painters, she is a powerhouse of acting, which she has proved in 'Hazaaron Khwaishein Aisi', 'Sorry Bhai', 'Yeh Sali Zindagi and 'Inkaar'. Now, if there is one women who can make Bond go weak in his knees, it is this woman.
9. Parvathy Omnakuttan

Source
The 2008 Miss India is undoubtedly one of the underrated beauty queens we have in our country today. The sassy diva strutted her way to being the first runner-up in the Miss World 2008 competition, where many felt that she was robbed of the title of winning. After that, her Bollywood debut has not been too impressive. But despite that, what made me put her on the list is the fact that I still feel she has not been nurtured with a proper platform when it comes to film. When it comes to action, this tall beauty would be able to pull it off than most of her contemporary competitors and when it comes to being tempting, she would get brownie points just by strutting a walk. She is far from a damsel in distress. In fact, she would be the kind of Bond girl, who would be responsible for getting into the driver's seat and getting into hand-to-hand combats.
10. Jesse Randhawa

Source
It's not only the pixie hair resemblance to Halle Berry, but supermodel Jesse Randhawa would be one 0f a kind Bond girl, which differentiates her form everyone on this list. She would be the tough cookie Bond girl who would always chose mind over heart, who would not need a man to keep herself save and one who would take charge of her actions – the kind of Bond girl, who at the end of the movie garners more fan following and success than Bond himself, much like Halle Berry did in 'Die Another Day'.
11. Aishwarya Rai Bachchan

Source
Not only she is the one of the most well-known Indian actors internationally, but her beauty has allured people around the globe for more than two decades now. From being a glamorous star to an acting powerhouse, Rai commands more attention than anyone else in a movie. And we did see her getting into stunt mode in 'Doom 2'. The 1994 Miss world would be the quintessential Bond girl, who is gorgeous, smart and lethal. There's no doubt that this drop dead diva would be one of the most iconic Bond girls we have ever seen on screen.
12. Sagarika Ghatge

Source
Many might still consider her a rookie among the powerhouse in this list, but Sagarika Ghatge made sure that she gets noticed from her debut film 'Chak De India', a film simultaneously saw the debut of 15 other women. She would be the Bond girl who would take no nonsense from anyone. She has the looks, she has the attitude and she undoubtedly has the x-factor that we look in a Bond girl.
13. Lara Dutta

Source
Miss Universe 200 Lara Dutta has all the check-boxes corrected when it comes to be a Bond girl. She can pull off the action role better than anyone else in Bollywood, she is sultry, and can use her beauty and brain to its fullest. She would be the kind of Bond girl who would demand equal command like her male counterpart and would play equal role in completing a mission. And, her androgynous looks would only add dimensions to her character. A complete bad-ass, she would make sure that the word heroine is defined when she plays the character. A heroine who inspires people. And Lara might just be the next perfect Bond girl we are looking for.