When TV series around the globe are evolving every day, Indian TV series since the 2000's seems to have been stuck at the same harbor. International TV series like Game of Thrones, Mad Men, Orange is the New Black, Downtown Abbey, White Collar, Suits, Hannibal, among others are experimenting with wide and varied genres.
But when it comes to India, most of the TV shows are mere jokes. They have been going on with the same age old story-line and lies. Yes, you heard it right! Lies! Let us look at the 10 Lies Indian TV Series Promote Shamelessly.
1. You Can Marry As Many Times Without A Divorce
Source
Yes, every lead character of a TV show is apparently so handsome/beautiful that others can't resist the fact that they are already married and end up getting married to them. This process is repeated for 3-4 times more until the producer is unable to recall the name of all the husbands/wives of a person. And what is surprising is that they hardly take a divorce. So, in a way, aren't they promoting polygamy?
2. Everyone is a Billionaire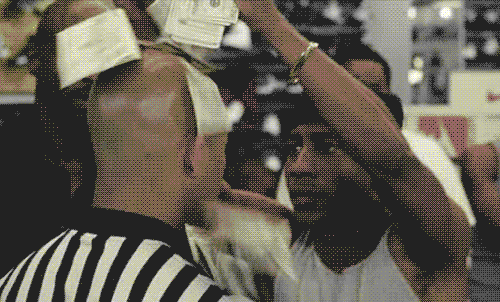 Source
Move away Tatas, Birlas and Ambanis. Make away for Mr. Virani, Mr. Bajaj and Mr. Agarwal. Whether it's a ransom for kidnapping someone or giving away money to stop blackmailing or issuing life insurance; nothing comes below Rs.50 crore or Rs.100 crore.
3. Everyone is Properly Dressed Always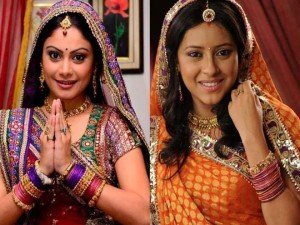 Source
Whether you get up from morning at 8 am or get up at 3 am to attend a mysterious phone call, these TV characters are always properly dressed. Their hair is never messed up. They have fresh breath in the morning before brushing their teeth and are always dressed up to attend a wedding.
4. All Family Members are Present at Home Always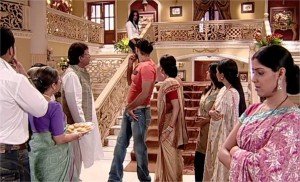 Source
What family has all its members present at home all the time? No one goes to office, school or college. Whether its day or night, if a vamp enters the house, all members are present at home to give her a terrifying look.
5. Plastic Surgery Changes Everything
Source
Yes, plastic surgery's definition has been re-written by Indian TV. It apparently changes everything from someone's skin colour to their voice, from their height and weight to their personality.
6. Everyone Knows How To Use A Weapon
Source
When terror strikes, almost everyone according to Indian TV , is able to pull out a revolver and fire, without any training or prior experience, and that too, exactly at the bull's eye (Read: Villain's forehead or heart)
7. Resurrection from Dead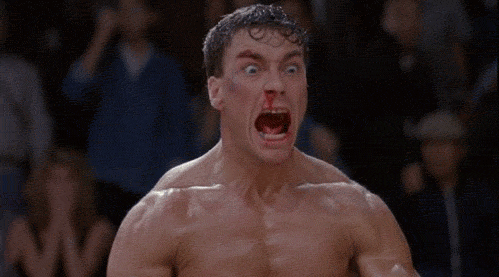 Source
Yes, immortality is the word, baby! Indian TV will never let you give up hope. Even if one has been declared dead by the doctors, burnt, cremated or buried. You will never know, when he/she will resurrect and appear in front of your eyes.
8. 25 People Living Together – No Private Moments

Source
Yes, it includes them all – Grandmother, grandfather, mother, father, son, daughter, son-in-law, daughter-in-law, paternal aunt, paternal uncle, maternal aunt, maternal uncle, sister-in-law, brother-in-law – Everyone living under same roof.  Enough reason to kill oneself!
9. The All Rounder Bahu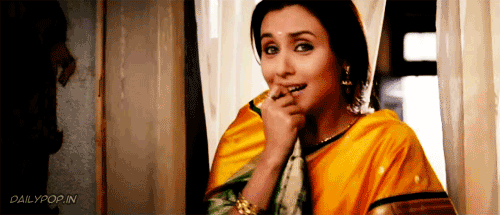 Source
Yes, the 'Adarsh Bahu' knows it all! From household work to making her in-laws happy, from acting as a savior to her husband to acting as a rock for her child. She can become a lawyer, doctor, detective, investigator, teacher, politician, etc. at the blink of an eye.
10. You Can Beat A Tortoise When It Comes To Lifespan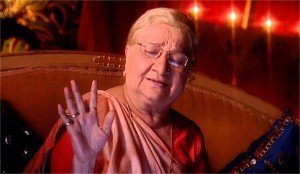 Source
Finally, Indian TV characters can even give a tortoise a run for its money when it comes to lifespan. Apparently, 'Baa' from 'Kyunki Saas Bhi Kabhi Bahu Thi' lived up to see her grandson become great-grand father. And all these while, she was still rocking it. She was not the only one though. No one can differentiate between the grandmother and granddaughter, both of whom have flawless skin and not a single grey hair.
Cover Picture Source