Andre the Giant was larger than life, but it's easy to overlook how tall he was. He displayed symptoms of gigantism, a condition in which the body produces an abnormally high level of growth hormones. As a result, Andre grew to be nearly 7 feet 4 inches tall.
Andre ruled pro wrestling for years as the sport's first true global attraction. He travelled the world, wrestling every top star on the planet. For years, Andre's incredible legacy has been well secured. Here are some photos of Andre the Giant that proves how big his size was.
1. Rapid growth – 6.3 feet by 12 years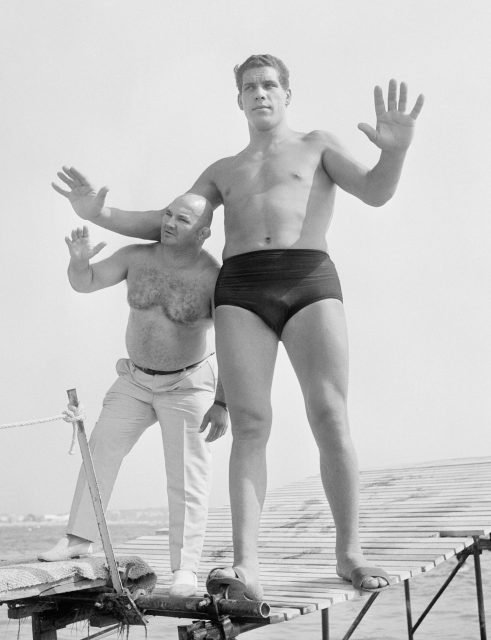 Andre the Giant (born André René Roussimoff) was born in Coulommiers, Seine-et-Marne, France on May 19, 1946. He was 6 feet 3 inches (191 cm) tall and weighed 200 pounds by the age of 12.
2. Indistinguishable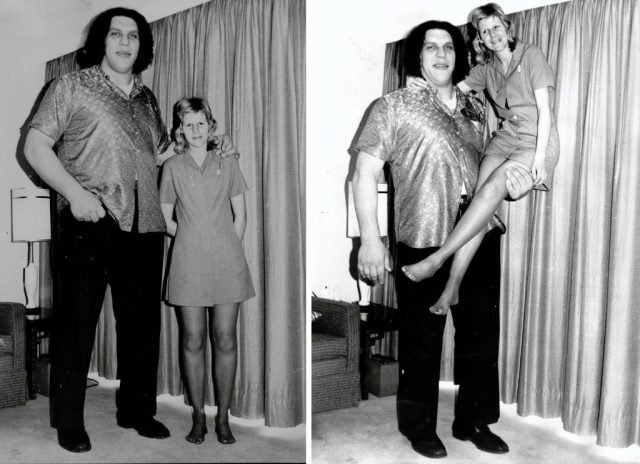 Andre left home at the age of 14 in search of new opportunities. He returned home to see his parents five years later, at the age of 19. When he returned home, his parents did not recognize him because he had changed so much physically since the last time they saw him
3. Massive appetite – For everything 😉
It takes a lot of food to adequately provide energy to someone who stands over seven feet tall. Andre the Giant, according to Tim White, a former professional wrestling referee and close personal friend of Andre the Giant, could easily eat up to 12 steaks and 15 lobsters in one sitting. However, he "didn't do that often," according to White, but "if he felt like putting on a show and having some laughs, he would go ahead and do that."
4. Huge prankster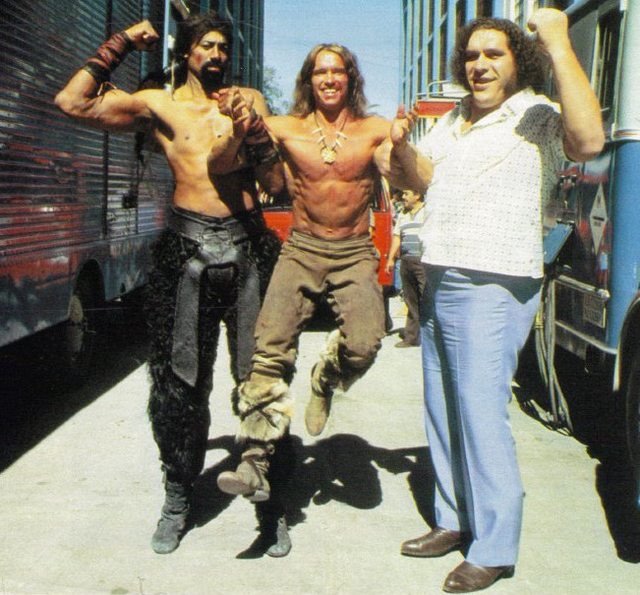 Andre the Giant was a dangerous wrestler, but he had a great sense of humor when he wasn't fighting. He was known for pulling practical jokes on his friends, which frequently included moving their cars. Andre discovered that he could move (as in completely relocate) small cars on his own at one point. Andre would move his friends' vehicles without their knowledge while they were inside a bar or restaurant. He'd reverse the direction of the parked car, or even move it into a very tight parking spot, making it difficult for his friends to leave once their evening was over.
5. Andre-Heavy drinker
Andre the Giant, a heavy drinker, was known for having an insatiable thirst — for alcohol! On a movie set, Rob Reiner claimed that Andre drank 20 bottles of wine, while Ric Flair claimed that he once drank 106 cans of beer in one night. Andre's favorite beer was Molson Canadian (shown here in his hand), and he allegedly drank two cases of it every day.
6. Much larger than life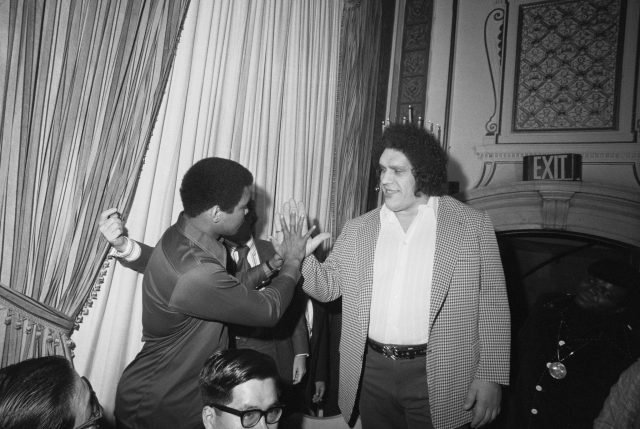 The size of Andre the Giant was incredible. Andre wore size 22 shoes at his heaviest, and his wrist was the size of a gorilla. A silver dollar coin could easily pass through his rings because his fingers were so large.
7. Add or subtract a few inches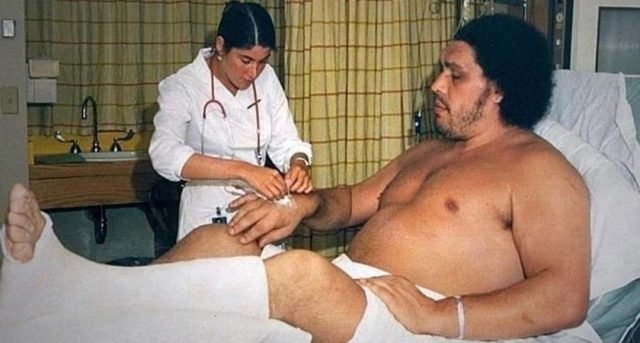 Although Andre the Giant was commonly described as 7-foot-4 inches tall, his passport listed him as 7-foot-2 inches. However, in the 1980s, Andre underwent back surgery, which reduced his height by a few inches. Andre the Giant stood around 6-foot-10 inches after the surgery.
8. A bill nearly as large as he was
Andre would frequently take the cast of The Princess Bride out for drinks at the end of the workday. The cast would try to keep up with Andre, resulting in massive hangovers on set the next day. Andre's bar tab had nearly doubled by the end of The Princess Bride.
9.His fingers represented problems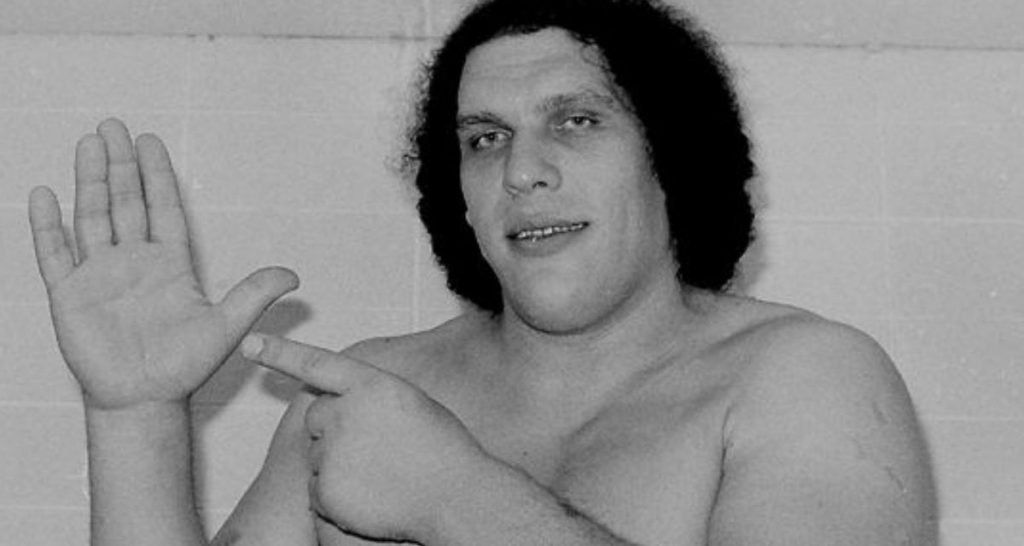 While André's height and girth made travelling difficult—most vehicles made for uncomfortable rides that required him to slouch—his hands and fingers posed unique challenges. André, who was said to have fingers so large that silver dollars could pass through his rings, couldn't use a standard rotary phone without sticking a pencil in the dial; learning to play the piano was also out of the question because one finger would strike three keys at once.
10. Gone, but not forgotten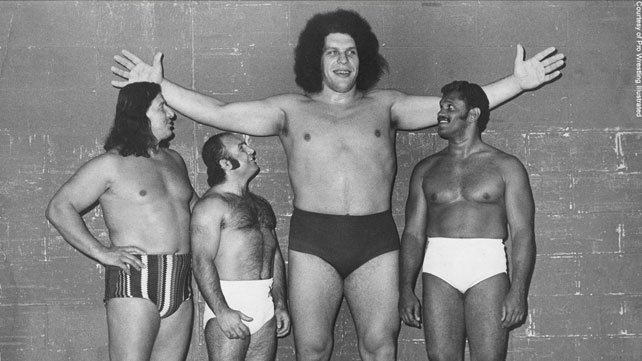 Gone but not forgotten On January 27, 1993, at the age of 46, Andre the Giant died in his sleep. Congestive heart failure was the cause of his death. Acromegaly patients frequently experience organ deterioration throughout their lives.
Conclusion
Andre desired cremation, but crematoriums in Paris were unable to accommodate his large body. As a result, his body was returned to the United States and cremated. His ashes weighed 17 pounds and were scattered in Ellerbe, North Carolina, on the Roussimoff Family Ranch. After his death, Andre the Giant was the first person to be inducted into the WWF Hall of Fame.