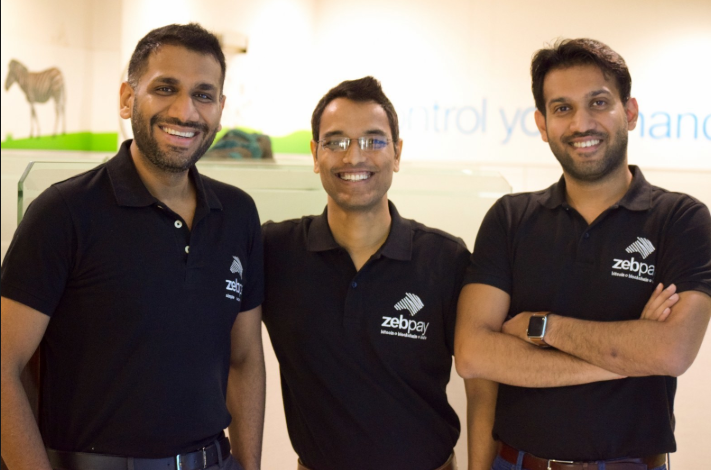 India's major cryptocurrency exchange company is shutting down its business. It is sad to know this happened. We confirmed this from their Facebook and Twitter Handles and some of the websites like The Economic Times, Quartz and Business Today. I believe it is a major setback to the traders of India as we are missing a global revolution of the digital world. The whole world is moving towards digiting their currencies, whereas we as a large nation we are stepping back.
The founders of Zebpay Sandeep Goenka, Mahin Gupta, and Saurabh Agarwal have shown their concern about the major decision taken by RBI. The Reserve Bank of India (RBI) has been unsympathetic to virtual currencies (VCs) for years, a stance that hardened shortly after a price boom in late 2017 piqued investor interest in bitcoin and other cryptocurrencies.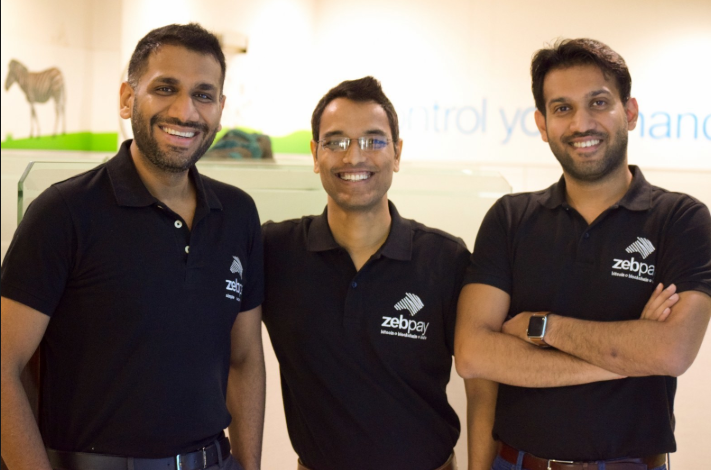 "Lakhs of Indians took their first step into the world of Bitcoin using the Zebpay app. Your trust has been the pillar of our strength. Despite regulatory and banking problems along our journey, we continued to look for solutions as we did not want India to miss the bus of digital assets that power the public blockchain," the company said in a blog.
Zebpay was called BuysellBitco.in when launched in 2012. It has raised $1 million of equity funds from Arjun Handa and Nagendra Chaudhary, the Angel Investors. The daily volumes of trading used to be $100million every day around 2017 December. After that, there was a fall in crypto prices which affected the Indian market too. In the month of July 2018 the daily traded volume dropped to 10% of $100million. It could also be a reason for the drop.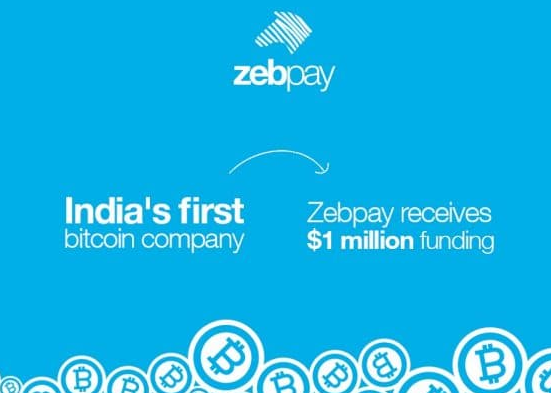 We have check them on their Facebook page and the below image was captured.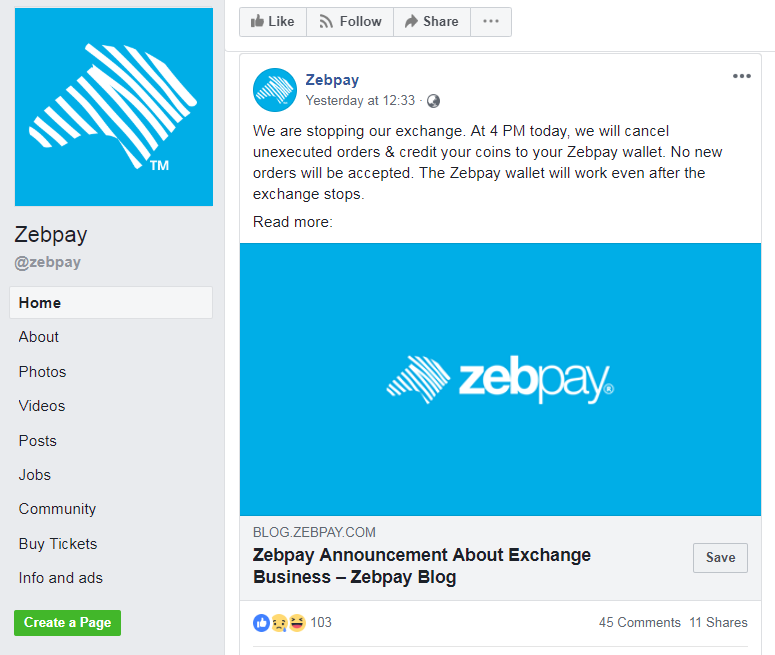 Their Twitter handles too speaks the same language.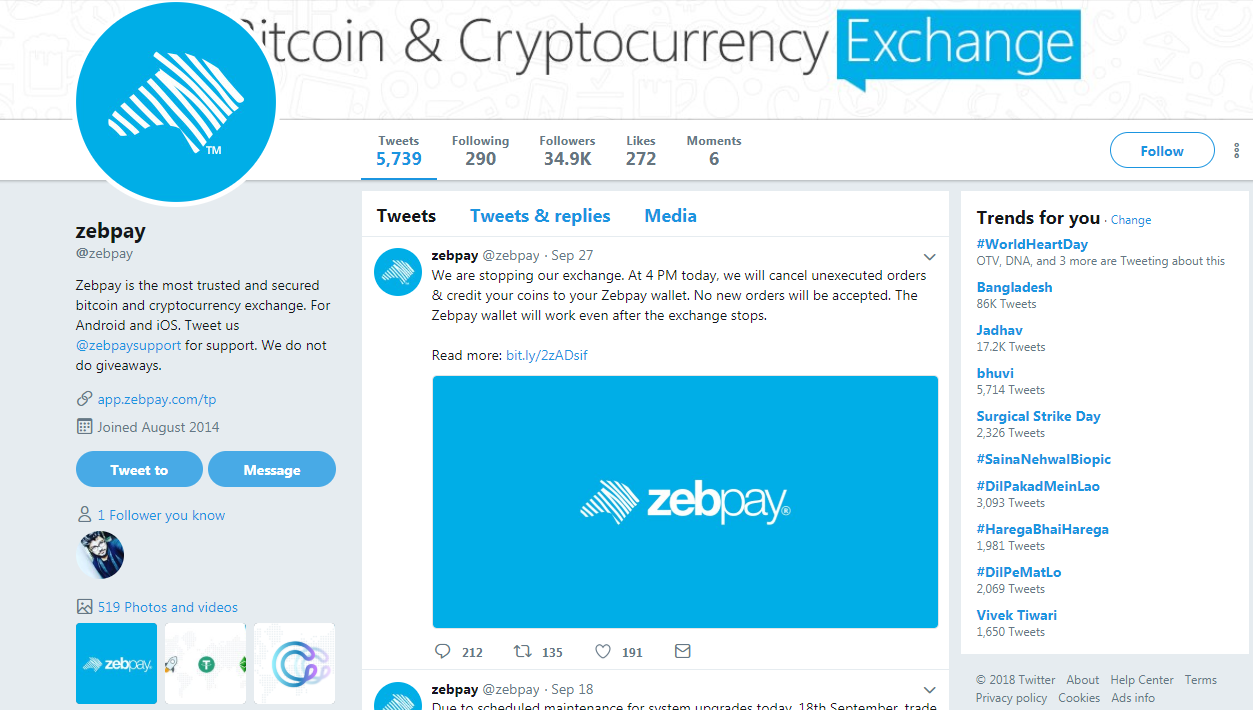 In a blog post, cryptocurrency exchange major Zebpay said that it will be shutting down its operations. The company, however, stated that its wallet will continue to work. This move comes five months after the Reserve Bank of India (RBI) banned banks and registered financial institutions from providing any service to crypto exchanges. Its circular titled, Prohibition on Dealing in Virtual Currencies (VCs), stated the last date for banks and other institutions to pull the plug on these services was July 6.
Given such a development, Indian users can sign up for international exchanges like Coinbase or one of the coinbase alternatives.
For more details, you can check the Zebpay blog for more details.