Suppose you are a fashion designer, retailer, or clothing manufacturer looking for a lightweight, durable fabric for summer dresses. In that case, chiffon fabric has to be at the top of your list.
It is a good choice for businesses that are into home decor products such as tablecloths, curtains, etc. It is also a perfect choice to purchase in bulk at a wholesale rate to pass on the monetary benefits to end users, which will help you earn their trust more. However, you may be wondering about some particular features of this fabric and its usefulness.
No worries, this blog will help you gain perspective on that. Keep reading.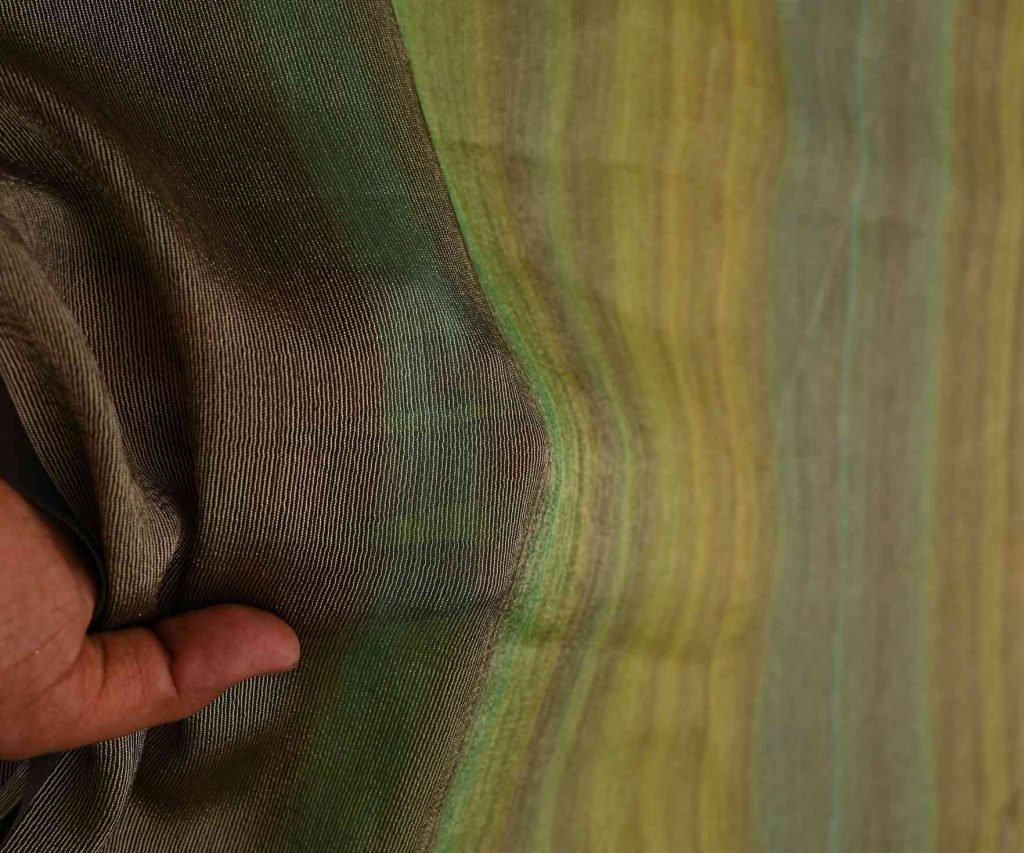 What is Chiffon Fabric?
It is a popular fabric manufactured from silk, cotton, or synthetic fibres such as polyester. It is lightweight and transparent due to its sheer nature.
Like semi-silk fabric, it gives a soft, smooth feel and is perfect for creating women's wear, such as blouses, party-wear dresses and nightgowns. However, it also offers semi-transparency, which makes it ideal for summer.
Other popular textiles like organza fabric, have different textures, drapes, and stiffness levels. On the other hand, chiffon offers a more fluid drape and slightly rougher texture than organza, making it suitable for different purposes.
Features that make chiffon stand out and a trending choice among buyers:
Excellent for hotter climates:
This delicate fabric has sheer characteristics and is perfect for warm-weather dresses. Moreover, the fabric is not fragile, so the end user remains confident about its durability.
Versatility
One particular feature of this fabric is its versatility because it can create different clothing and home decor items. You can use it to make blouses, scarves, nightwear and other attires. Plus, it will be a fantastic choice if you consider using it in curtains, chairs, tables, furniture covers, and embroidery projects.
In short, it is a fabric that offers extremely good utility value.
Affordability :
Another thing favouring this fabric is that it is more affordable than other fabrics, such as silk and even semi-silk fabric. It is not as expensive as silk but offers similar characteristics and appearance.
Excellent for everyday use:
This fabric is perfect for everyday use as it requires low maintenance. You can opt for either machine washing or dry cleaning. Since it dries quickly and does not require ironing, it is a practical choice and an easy recommendation for anyone looking for a dress for everyday wear.
Parting Thoughts
In this blog, information about the chiffon fabric has been shared. It describes how this fabric is made and compares it to semi-silk and organza fabric. It's an excellent choice if you are looking for a multipurpose, affordable, and attractive-looking fabric for everything from party wear to everyday dresses suitable for the summer climate.
You can consider buying it in bulk from fabric wholesalers online. This way, you can save money on bulk orders and keep the cost of manufacturing clothing products down.