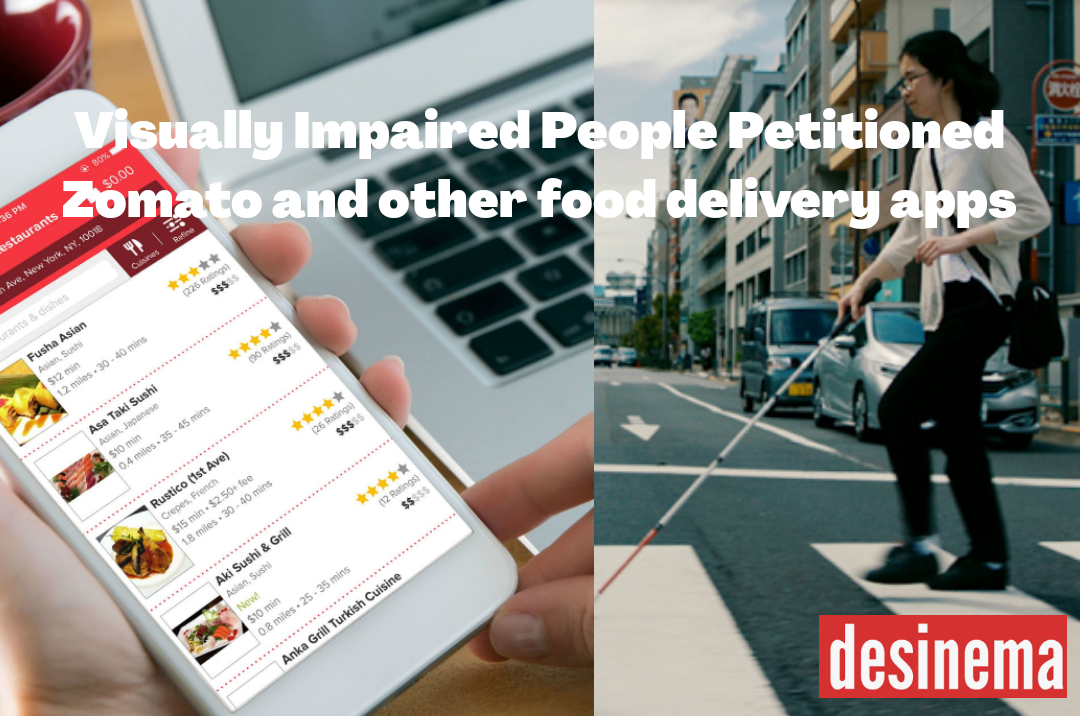 The challenges of the pandemic and the lockdown saw a significant shift in technology use, with more people going digital. However, for the visually challenged, the transition hasn't been that easy.
Aziz Minat, a 29-year-old banker, is 100 percent visually challenged and cannot see at all. He lives on his own in Ahmedabad, he tends to rely on food delivery apps quite a bit.
Aziz started a Change.org petition asking Zomato to improve its accessibility for people like him.
'I cannot order food online because Zomato screens are inaccessible for people who are visually impaired': Aziz Minat, a research scholar from Mumbai has started a petition to make Zomato accessible to all.

Help him bring about a change:https://t.co/CKaDjLrs16

— Change.org India (@ChangeOrg_India) February 13, 2020
Zomato replied in just over a month, assuring him it would look into the matter. Aziz said, to his surprise, they did improve their technology making it a smoother experience for him.
Aziz started a similar petition, asking Swiggy to do the same.
#Impact | The @swiggy_in app will soon be accessible to visually challenged people on their @Android phones. Here's how @ChangeOrg_India's petition starter, Aziz Minat, achieved this. https://t.co/98GEGGgdLr

— Change.org India (@ChangeOrg_India) September 15, 2020
Here's some news to brighten up your week! @ZomatoIN is now working on making its mobile app more #accessible for people with visual disabilities, after they took notice of a @Change petition by Aziz Minat (click ⬇ to see), and we're here for it. https://t.co/iyj318c8Jj pic.twitter.com/2L5fx8XeiG

— Point of View (@povmumbai) March 24, 2020
The problem people like Aziz face in using apps or websites is that they need to be enabled to work with a screen reader. A screen reader, as the name indicates, reads out loud the text. While for someone with no particular visibility issues, the app experience is a mix of reading the descriptions and looking at the photographs, a visually challenged person relies on the text being read out, including descriptions of the photos.
To this end, apps need to come with in-built text descriptions of all aspects of the platform.
It isn't just Zomato and Swiggy; visually challenged users say the experience is sub optimal across many other apps.There are hundred and thousand of nimat out there , companies should be more aware for people who are facing difficulties in accessing mobile applications like visually impaired people