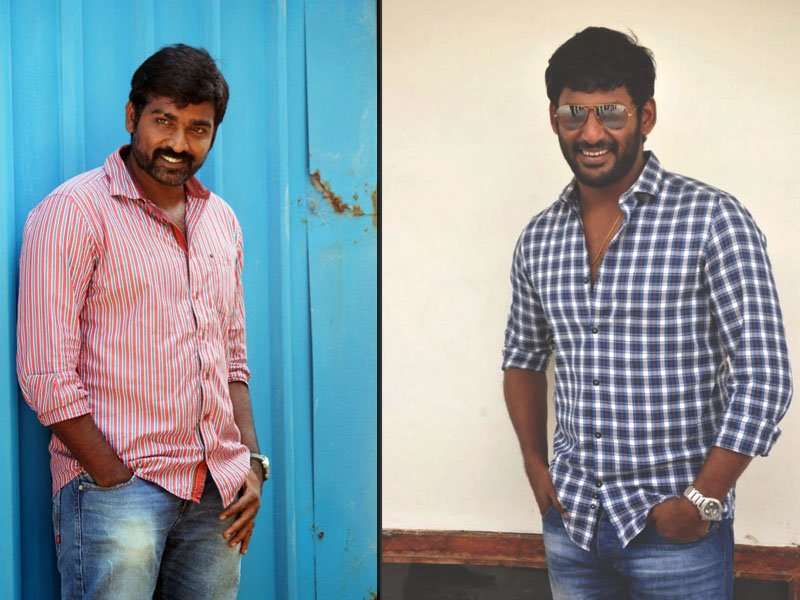 On an ongoing issue over producer G Nandagopal of Madras Enterprises involving financial issues, the release of his production '96' was stalled for the initial screenings in theatres. However, Vijay Sethupathi came into the picture to resolve the issue by accepting to bear the 1.5Cr that producer Nandagopal owes to Actor-Producer Vishal. Apparently, Vishal has now come forward relieving Vijay Sethupathi from such heavy financial pressures.
It all began with a project involving Vishal and producer Nandagopal, where the actor had arranged for a financial help to him. With Nandagopal not paying back the debt with interest, the issue came up to Tamil Film Producer Council. As it happens regularly with such issues, it puts a hold on any producer's movie for release. The situation was same with Vijay Sethupathi-Trisha starrer 96 that opened worldwide yesterday (October 4). This is when Vijay Sethupathi came up assuring that he will bear the responsibility of paying 1.5Cr to clear the issues.
But actor-producer Vishal immediately decided to get Vijay Sethupathi allayed of such heavy burdens. Being a fervent actor, he claims that such a pain is unbearable and shouldn't happen to any actor as he personally is going through financial burdens. With a clear and pure motto "Friendship means a lot to me than Money", Vishal has now promised to pay the interest for that huge amount owed by Nandagopal and will collect the principal amount of debt from him. Furthermore, he has insisted his people to relieve Vijay Sethupathi from this.
Vishal also wishes Vijay Sethupathi to come out of all his financial issues and congratulates him over the grand success of 96.