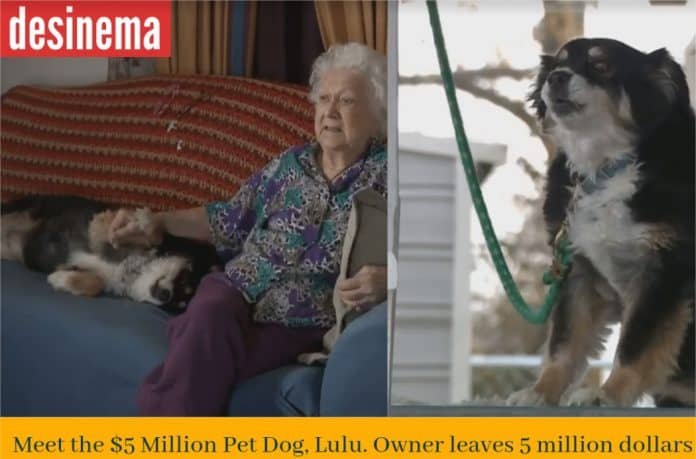 This calls for an attention disclaimer for all the dog lovers and dog owners around the world. In this very lovable and unbelievable incident, a dog owner left five million dollars for his beloved canine in his will. The dog is Lulu and is of a border collie breed. The dog is the front door watchdog which is currently something that she doesn't need to do as she can hire a security for herself having the ownership of five million incredible dollars. The dog belongs to Nashville and was loved by Bill Dorris, her owner.
The owner mentioned in his will for a trust to be formed under Lulu's name and that all the care must be taken and the $5,000,000 million will be transferred to the trust's accounts. The dog owners reading this will not call it too much love as we really can go this extra mile for our dogs. This is also an inspiration when we see so many dogs abandoned by their owners and who either get rescued or live on the streets. Definitely, Bill didn't want it to happen to Lulu, the million dollars dog now.
The owner gave the possession to his friend Martha who has loved Lulu just the same. Martha is now eight eight years and is taking care of the dog on behalf of her friend. 
Here is a video published by News Channel Five's correspondent:
When asked how is Lulu as a pet, Martha says: "Yes, she's a good girl,"
Martha was also asked about her reaction to Bill Dorris's approach and love for the dog and she says: "Well, he always left the dog for me to take care of" and "Oh yes. He loved that dog," said Burton.
The will of Bill Dorris for Lulu reads: "$5,000,000 will be transferred to a trust to be formed upon my death for the care of my border collie Lulu."
And to the question why do you think Bill did this incredible and rare thing, she says: "I don't really know what to think about it to tell you the truth. He just really loved the dog," Burton said.
The will specifies: "This trust is to provide for all the needs of Lulu. The dog will remain in possession of Martha Burton."
Martha Burton also says that she doesn't know how to spend the money on Lulu but "Well, I'd like to try."
Isn't it incredible. Would you do it too? Share this article with dog lovers.