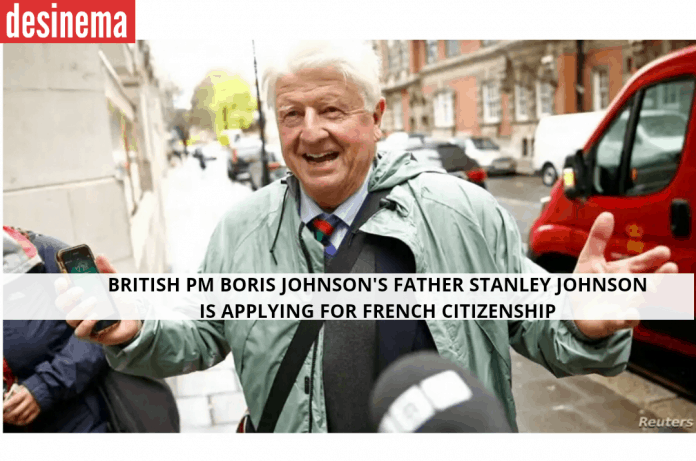 Stanley Johnson, the father of British Prime Minister Boris Johnson, has said he is applying for French citizenship.
Speaking in French to France's RTL radio, Stanley said he considers himself French, since his mother was born there. "It's not about becoming French. If I understand correctly I am French! My mother was born in France, her mother was completely French as was her grandfather," he said.
Aged 80, Stanley was among the first civil servants from the UK to work for the EU after the country joined the bloc in 1973, according to France24. He also served as a Member of the European Parliament (MEP) between 1979 and 1984 from the Conservative Party, and later went on to work for the European Commission.
"You can't tell the English: you're not European. Europe is more than the single market, it's more than the European Union. That said, to have a link like that with the EU is important," Johnson said, in an apparent reference to an EU passport.
"I will always be European, that's for sure," Johnson said during the interview. "For me it's a question of obtaining what I already have and I am very happy about that."