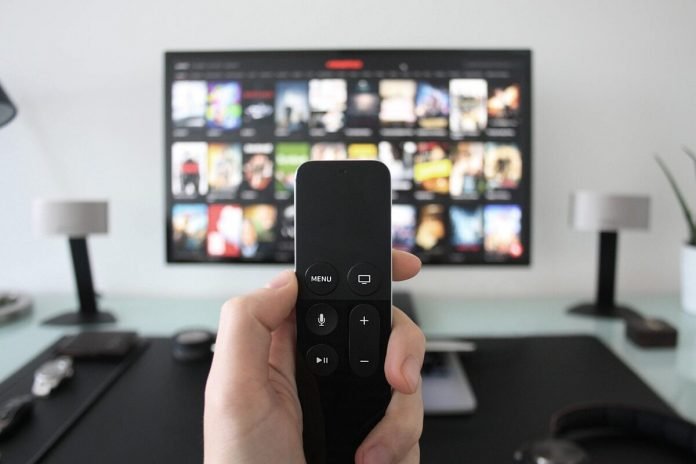 Cable TV is a tool of the past now and for any given place much more expensive than online streaming. The rapid rise and popularity of online streaming platforms have disrupted the sports industry for the better with most broadcasters, providers, and sports leagues switching online to provide an unmatchable experience. According to recent statistics, 85% of Americans already have a streaming account and 58% have more than one. The rise of Global Over the Top (OTT) and streaming platforms have revolutionized the way we consume entertainment and media content with the market expected to grow at 15.72% CAGR with a projected market capitalization of $490.13 billion by 2028. As such, sports fans are rapidly moving towards popular streaming platforms ready to cut their cable TV connections for good.
Guessing what makes a good sports streaming platform?
Here is a list of the top characteristics of a good live-streaming platform are:
>>High-Quality Streaming with Minimal Buffering<<
>>Contains both Popular and Niche Options<<
>>A Wide Range of Sports and Leagues<<
>>Includes On-Demand Option<<
>>Interactive Experience<<
>>Convenient Access<<
>>Zero Ads<<
At the heart of this, finding a reliable, fast, and low-latency internet that provides a high-quality live-streaming experience is becoming equally difficult. Most of these platforms require high-speed internet to perform optimally, so using a substandard internet connection will only cause lag, delays, and unnecessary interruptions. Herein, in terms of reliability, Xfinity is the best bet. As one of the largest internet services providers in the US with a state-of-the-art hybrid fiber-coaxial network across 41 states, Xfinity internet is miles ahead of its competitors and offers dependable service during peak usage.
So, let's get started! Here is a list of the most popular sports streaming platforms in the US:
ESPN+:
One of the most widely used platforms in the US, ESPN+ offers extensive coverage of a wide range of sports, including NFL, NBA, MLB, NHL, UFC, soccer, college sports, and more. It provides reliable streaming with high-quality video and audio content. A popular choice for sports fans because of its affordability, the only downside of ESPN+ is Ads during live-streaming.
DAZN:
DAZN is an international sports-streaming service that provides comprehensive coverage of a wide selection of sports leagues and events, including soccer, MMA, boxing, basketball, tennis, motorsports, and more. Besides global coverage, it offers flexible subscription options through a short-term contract where subscribers can enjoy its services on a month-to-month basis. It's only shortcoming is some major events may require additional pay-per-view fees.
NBC Sports:
The NBC Sports app offers wide-ranging access to major US sports leagues, including NFL, NBA, and MLB as well as global leagues, including Premier League, NASCAR, and golf. Not only it has multiple viewing options like live broadcasts, game highlights, and on-demand content but also provides access to pre-game shows, post-game analysis, and exclusive interviews. Its biggest drawback is limited options for on-demand content and satellite subscription requirements for complete access.
Fox Sports Go:
This platform, besides providing access to major sports leagues, offers access to major sporting events, including the Super Bowl, World Series, NFL playoffs, UFC fights, and major golf tournaments. The platform offers a user-friendly interface that lets you optimize your viewing experience. One of its disadvantages is that it provides limited coverage of niche and non-major sports events.
Hulu + Live TV:
A smart and complete online streaming and OTT service that combines online TV channels with an extensive library of TV shows, movies, and content. It is an excellent option that merges on-demand and live DVR options to offer recordings of your favorite sports matches and events later. It's only drawback is that its availability and content can vary depending on your location.
Amazon Prime Video:
Another excellent combination of movies, TV shows, and original content. It is the best choice for NFL lovers as it offers free Thursday Night Football with an Amazon Prime subscription. It's only pitfall is limited sports live streaming availability and additional fees for premium sports content. It is not a dedicated sports streaming platform but offers a wide variety of additional entertainment options.
Apple TV+:
After the recent acquisition of the Major League Soccer broadcasting rights for the next 10 years, Apple TV+ is now offering an unlimited season pass that is accessible through the MLS streaming app available on the platform. It offers a great opportunity for soccer fans to watch Lionel Messi and their favorite superstars from the comfort of their homes. The only con is that it offers very limited sports coverage.
Wrapping Up,
The key to choosing the best sports streaming platform or a comprehensive OTT platform lies in assessing one's needs and requirements as you do not need all of them. For the best experience, jot down your needs, explore the platforms, their offerings, and value additions to make a smart decision.