As David Bowie once said, "I don't know where I'm going from here, but I promise it won't be boring!" Backpacking is a fun and interesting way to discover the world. When traveling, you learn so many new, exciting things! From immersing into a new culture to discovering a new language or visiting startling places, backpacking is every adventurer's dream.
Through the world's most popular travel destination we can find Rio de Janeiro, Dubai, Kathmandu, and Bora Bora. As cool as these places might be, wouldn't it be more thrilling to travel the world by tracing the steps of the most celebrated worldwide geniuses?
Here you can find the locations that have inspired numerous artists throughout the years. Enjoy!
Paris, France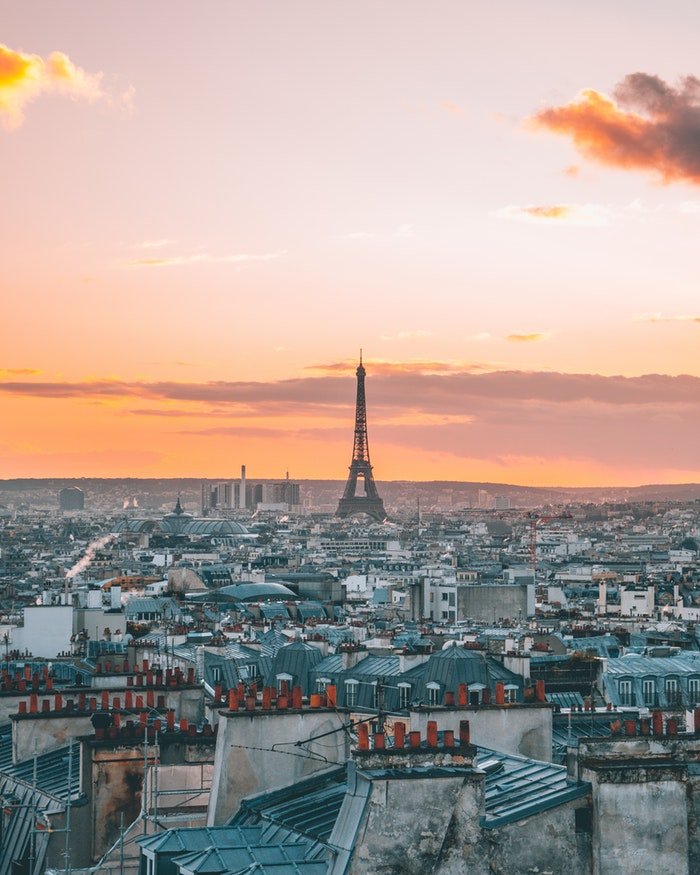 Pablo Picasso, Salvador Dalí, Brigitte Bardot, Gabrielle Bonheur – these are just some of the few well-known artists living in Paris throughout their lives. The Eiffel Tower city has inspired millions of creators for decades; and how could it not? The beautiful, vintage streets, the outstanding views, the smell of fresh cheese and croissants, the romantic street vocalists – they build the perfect atmosphere for falling in love with Paris.
Spanish by birth, French by art, the famous Pablo Picasso is another victim of Paris's appeal. The artist fell in love with the city and moved here not long after visiting. Picasso created striking artwork while in Paris, such as Les Demoiselles d'Avignon, Massacre in Korea, Portrait of a Woman, or Guitar.
Travel to Paris to explore the City of Love for its moving beauty, wide streets, romantic atmosphere, seductive stories, passionate people, and savory food (oops, there's more than one!).
Key West, Florida
The bohemian city of Key West was the home of Ernest Hemingway for years. There, he wrote some of his widely known masterpieces, such as The Snows of Kilimanjaro, The Short Happy Life of Francis Macomber, To Have and Have Not, or Green Hills of Africa.
Situated in the Straits of Florida, Key West amazes tourists in many ways. The city's historic district is where the artists used to meet back in the days. It features beautiful tourist attractions, such as Mallory Square, Duval Street, or Fort Zachary Taylor. Bahama Village or The Meadows are other astonishing places to visit here.
Travel to Key West to visit the former residence of Ernest Hemingway.
San Francisco, California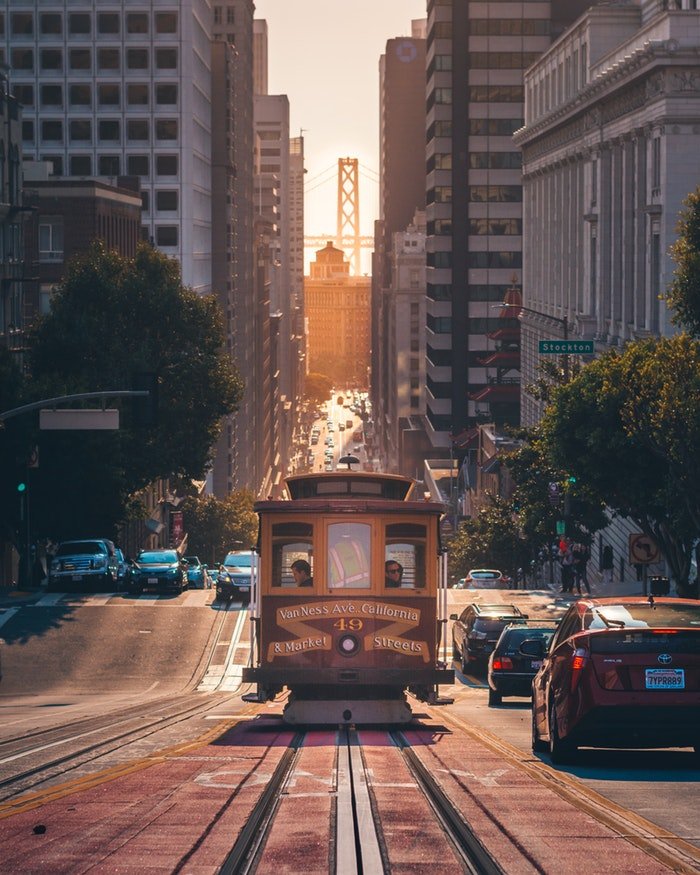 One of the most supportive artists of the feminine movement, Maya Angelou has written a large part of her poetry in San Francisco, California. Through her work, M. Angelou expressed strength, courage, bravery, and inspiration. Her works, such as I Know Why the Caged Bird Sings or And Still I Rise are regarded as highly impressive.
San Francisco is worth visiting for many reasons. The cable cars, huge parks, cozy coffee places, or relaxing bookstores make anyone fall in love with the city.
Travel to San Francisco to take a selfie on the Golden Gate Bridge.
Barcelona, Spain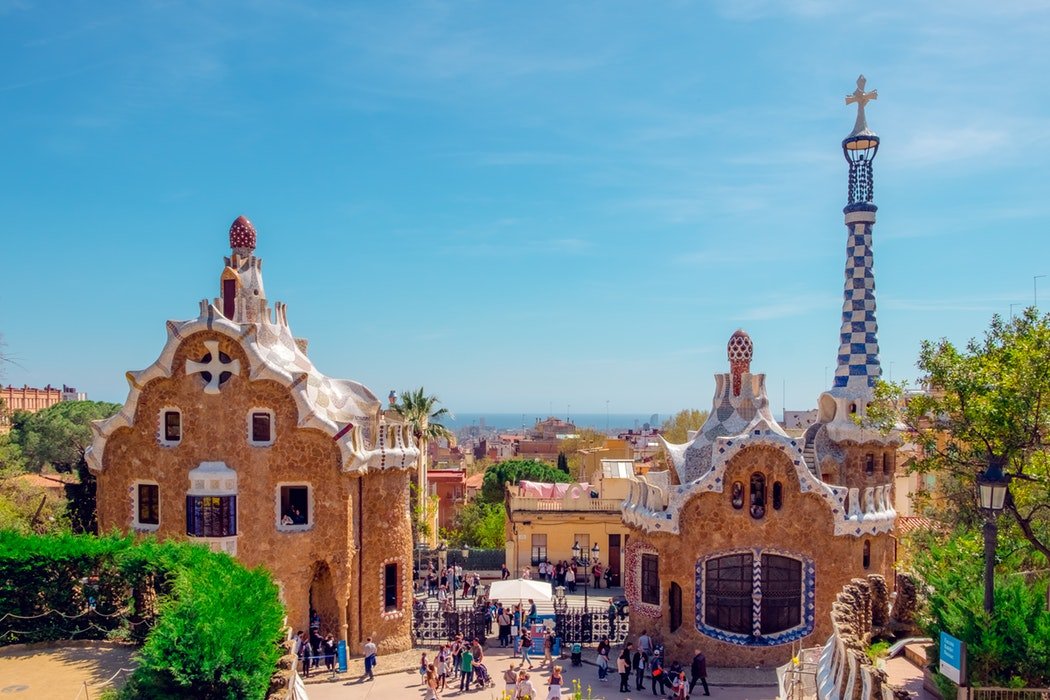 The works of Antoni Gaudi give out a highly magnificent vibe. The city of Barcelona has inspired the artist in fashioning many art pieces, such as The Palau Güell, the Crypt of the Colònia Güell, or La Sagrada Familia. If you have the opportunity to visit this wonderful city, you won't ever regret it. Go to La Rambla, Plaza Cataluña, or Park Güell, and you'll be astonished by their perfection.  
Travel to Barcelona to eat Tapas and drink home-made Sangria.
Giverny, France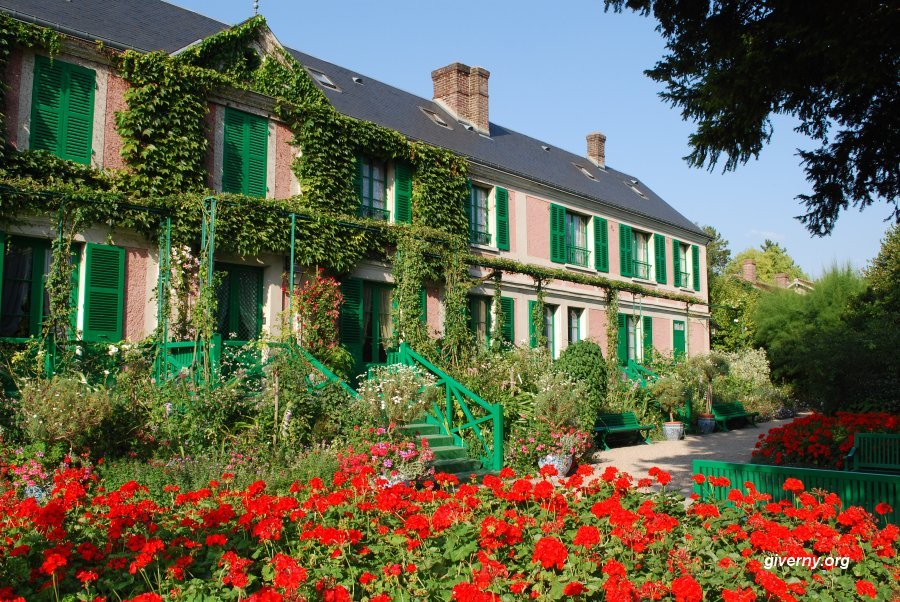 The marvelous city of Giverny in France has been the home of Oscar Claude Monet for 43 years. One of the artist's most distinguished sources of inspiration was his beautifully-arranged garden. Monet's famous paintings include Impression, Sunrise, Rouen Cathedral, The Artist's Garden at Giverny, or Water Lili Pond.
"Tourists can now take casual walks in the garden and admire the author's large home. The flowery air is still filled with mystery and enigmatic vibes," shares Laila Adams, writer at EssayOnTime and world traveler.
Travel to Giverny to visit Monet's home and museum.
Porirua, New Zealand
The incredible city of Porirua is home to Michael Parekowhai, one of New Zealand's most famous artists. His expertise in the sculpture art is remarkable. "Parekowhai makes you feel alive. His works are so genuine and lifelike that it gives you goosebumps," writes Dana Achy on her Wanderlust blog. Through his most popular works, we can find Queensland, Gwangju Biennale, or Sydney.
Travel to Porirua to get an insight into the Wellington metropolitan area.
Buenos Aires, Argentina
Lula Mari is a famous Argentinian artist born in Buenos Aires. She uses out-of-the-ordinary techniques to impress her public in an incredibly unusual manner. In a recent interview with Culture Trip, Mari shares that the Argentine art market is "more focused on conceptual art, with many multidisciplinary artists learning from one another in workshops. A very rich cultural context, full of movement and very few economic resources."
Travel to Buenos Aires to visit the European Capital of South America and have a taste of the city's rich, cultural life.
Valparaiso, Chile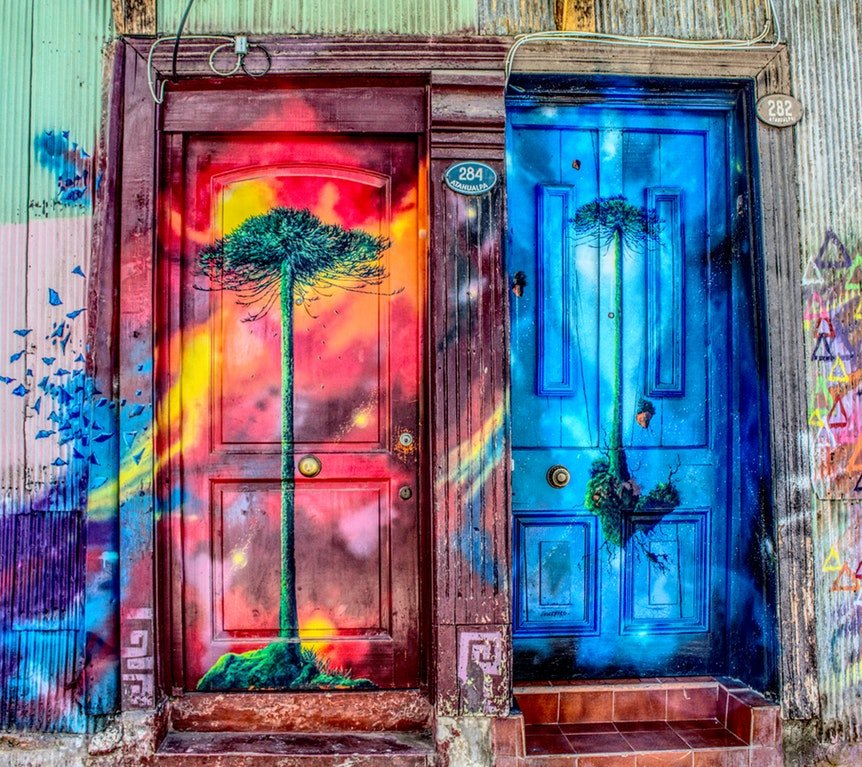 Beginning to work in Valparaiso over a decade ago, Hunter Alvaro "Al" Ramirez is a famous Chilean urban artist of the 21st century. The city of Valparaiso inspired his remarkable works. In an interview with Street Art Cities, Ramirez admits that he is a "workaholic who spends about 18 hours a day on two topics: Wine and Urban Art."
One of the most painted cities in the world, Valparaiso is the center of Graffiti art. The city itself offers artists inspiration through its beautiful sceneries, narrow streets, and colorful houses.
Travel to Valparaiso for the buildings, the atmosphere, the people, the sky, the art.
Havana, Cuba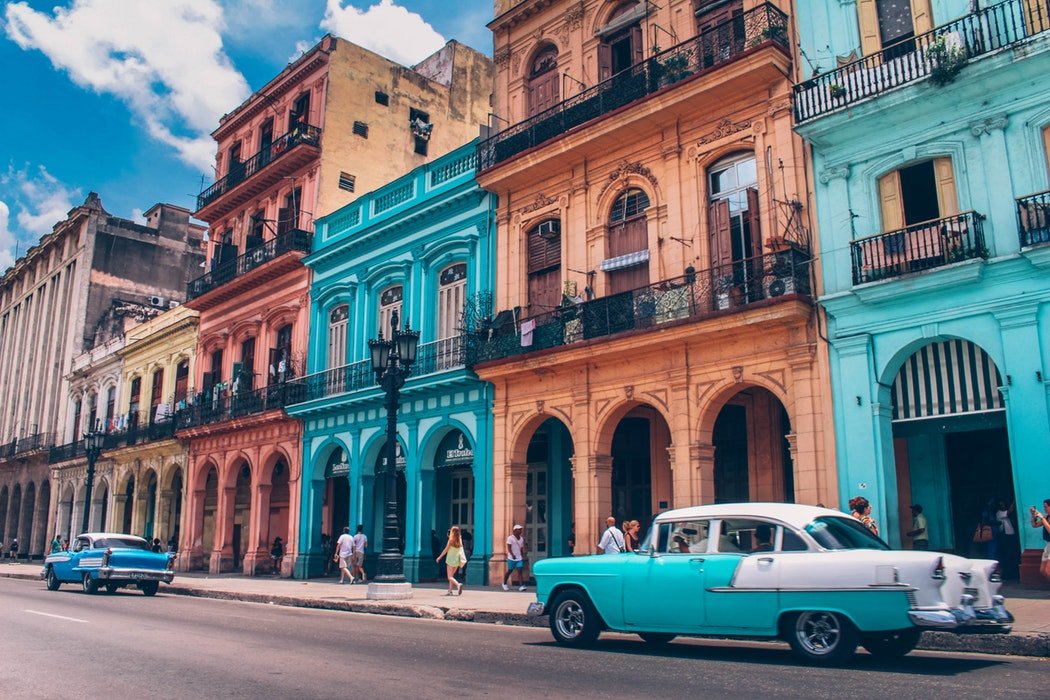 Tómas Sánchez is one of Cuba's most celebrated contemporary-art painters. The artist's interests for nature, the Universe, and the human presence has made his paintings stand out over the years. Through his most famous art pieces, you might recognize Paisaje, La Puerta Azul, or Con la Puerta Abierta. Born in 1948, Sánchez was inspired by the pure spirituality of Havana itself.
If you visit Havana, don't miss the Colonial Forts, The Malecon, the Historic Habana Vieja, and Fusterlandia. The city gives out a friendly vibe and an amazingly calm atmosphere.
Travel to Havana to experience an unforgettable Havanan night out!
London, U.K.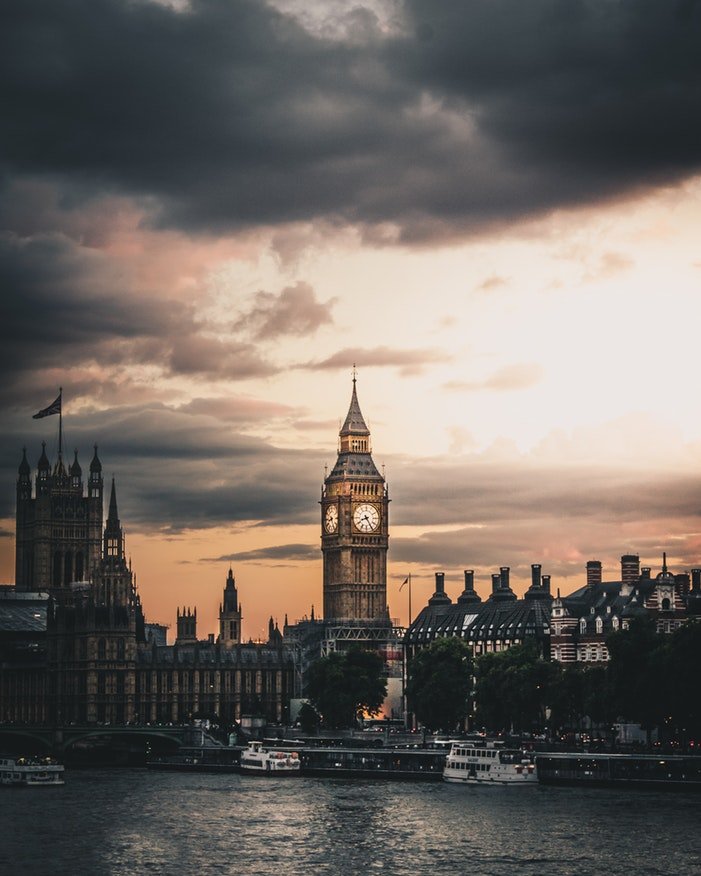 Numerous artists have been influenced by London's vibrant scenery. One of the well-known writers of our time, Virginia Woolf herself was amazed at what London had to offer. The city has inspired the artist to create stunning pieces of written art. Works such as Mrs. Dalloway, To the Lighthouse, or The Waves were conceived here.
When visiting London, don't forget to pay a visit to its exceptional theaters, enjoy the Thames River views, or visit the Houses of Parliament.
Travel to London to visit the antique brass at the Portobello Market.
Prague, Czechoslovakia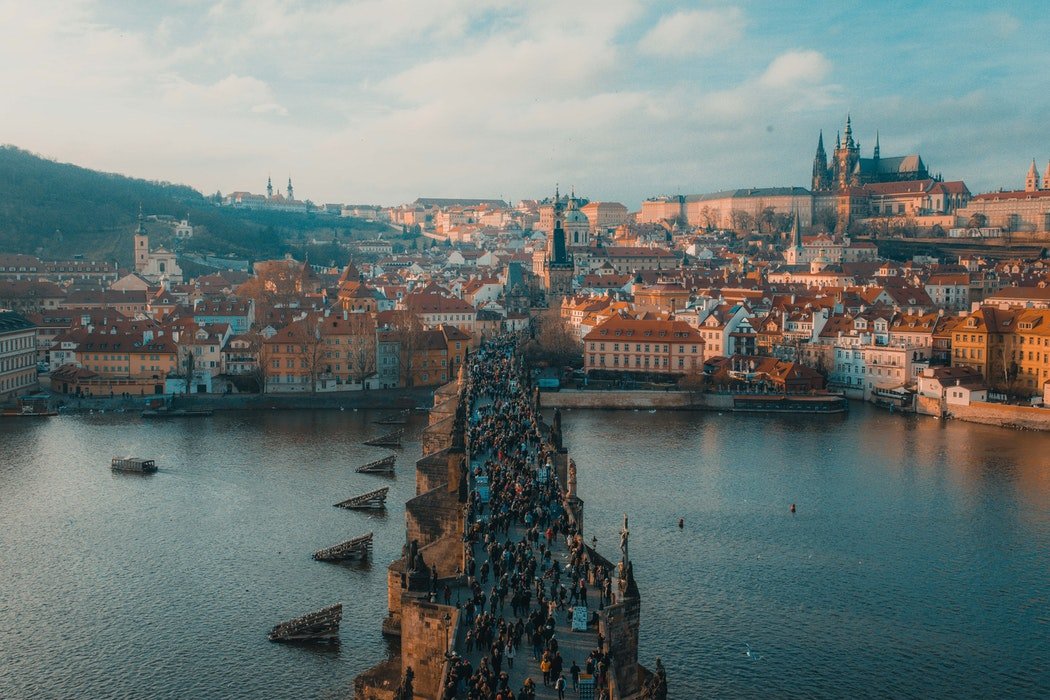 Franz Kafka is well-known for his most famous work, Die Verwandlung or The Metamorphosis. Growing up in a Jew family in the 1900's, Kafka has become inspired by Prague's authenticity over his living years. He wrote important masterpieces, such as The Trial, In the Penal Colony, The Castle, or A Hunger Artist inspired by the city's freshness and ingenuity.
Travel to Prague to visit the Kafka Museum.
Wrapping It Up
Backpacking is a fantastic way to discover the world around you and get inspired! The destinations which have already inspired artists can inspire a backpacker as well – so don't wait any longer. Book your ticket today!
Author bio: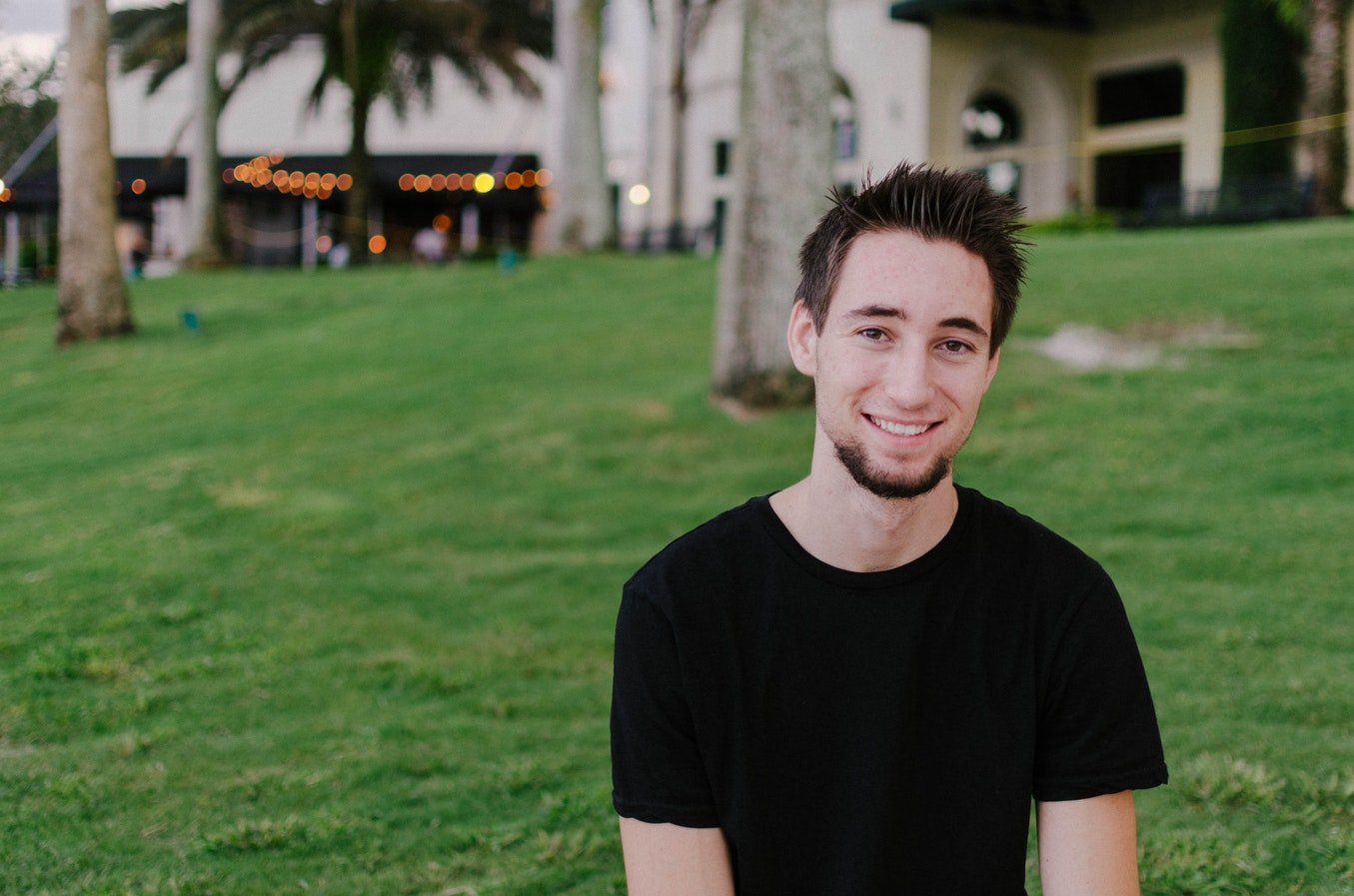 Jacob Dillon is a professional writer and distinctive journalist from Sydney. Being passionate about what he does, Jacob likes to discuss stirring events as well as express his opinion about technological advancements and evolution of society. Find Jacob on Twitter and Facebook.
Credits to:
Grillot Edouard – Paris
Amogh Manjunath – San Francisco
Daniel Corneschi – Barcelona
Sander Crombach – Buenos Aires
Luis Alfonso Orellana – Valparaiso
Augustin de Montesquiou – Havana