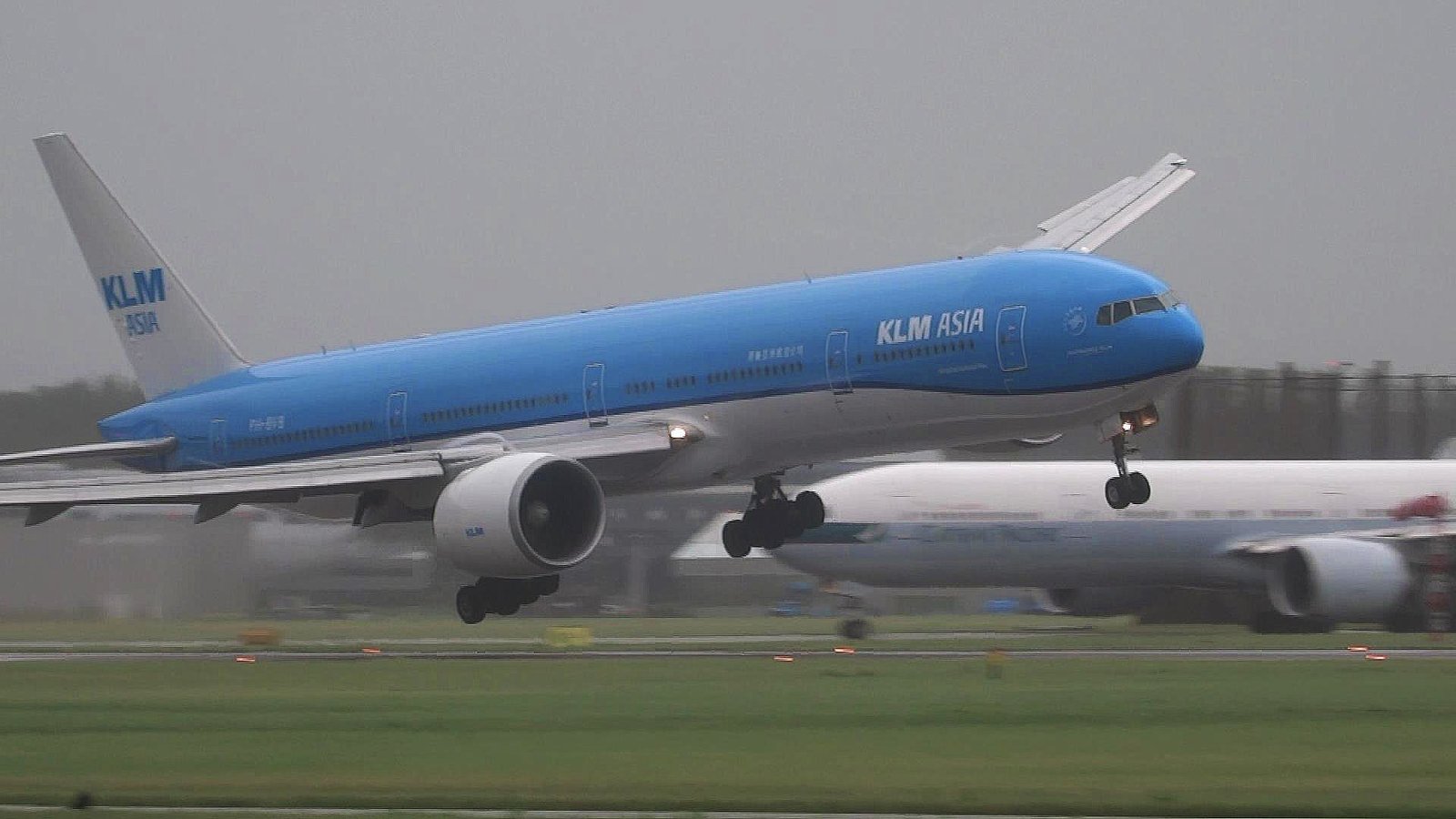 Emergency landing of any plane is not an easy affair. That to in a hard storm things can really get out of hand.
Summer storm in the Schiphol, Netherlands had many problems with processing all in and outbound flights.
This flight KLM B777 experienced greater difficulty and landed dangerously. The approach of the plane was rough due to the weather and the plane rolls from left to right just before hitting the run way dangerously towards the right.