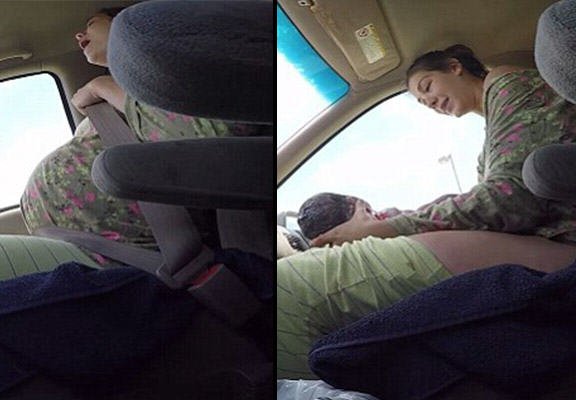 The video, which was posted on YouTube, stars with the caption, "We've been driving for 45 mins. Already".
After screaming many times, the lady realized that the baby's head is rising, thus she virtually took matters into her own hands and really force the baby out!
At the last the guy then gives the woman a high five, saying, "We did it!"
This is the couple's third child – they already have two daughters – but their births definitely weren't as dramatic as this one!